[ad#Google Adsense-1]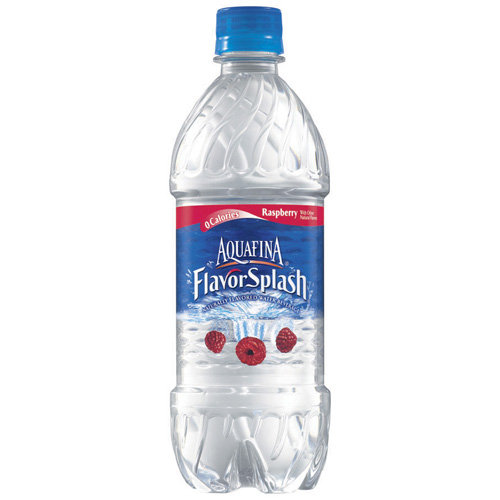 Aquafina Raspberry FlavorSplash Ingredients:

Filtered Water, Natural Flavors, Citric Acid, Sodium Hexametaphosphate, Phosphoric Acid, Sodium Benzonate, Sodium Citrate, Sucralose (splenda) Calcium Disodium EDTA.
Download a coupon good toward $1 off a 6-Pack of FlavorSplash!
For the past five weeks Mom Central has shipped me samples of the Aquafina Flavor Splash naturally flavored water.  I've tried Mixed Berry, Lemon, Strawberry Kiwi, Grape, and now Raspberry.
What did I think of the grape?  The grape is good,  but  its just way too sweet for me.   When I drink water I want it to be refreshing.   In my opinion,  the artificial sweetener (Splenda) is over-powering  and it takes away from the grape flavor.   I don't think I would be able to finish the full bottle on a hot summer day and enjoy it. My daughter thinks I'm crazy and loves the grape.  She says its her favorite so far out of the flavors we've tried.  I guess its all a matter of personal taste preference.
My favorite is the Raspberry, but I like anything raspberry flavored!  The Aquafina Raspberry has just the right amount of sweetness and splash of natural fruit flavor that is delish!  Its not to tart neither and it makes getting my daily water intake a cinch.
Raspberries are no strangers in my house.  I drop a handful of some fresh raspberries in vanilla yogurt, or dry them and add them to trail mix.  I also serve the berries for breakfast.   Have you tried getting your kids to eat raspberries for breakfast?  They make a wonderful topping for pancakes along with a few drizzles of syrup.  Your kids will love them!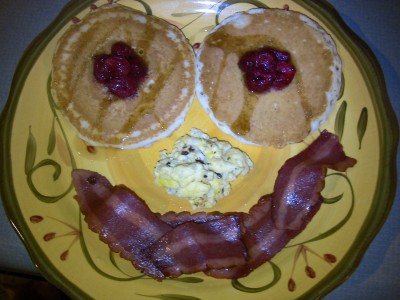 GIVEAWAY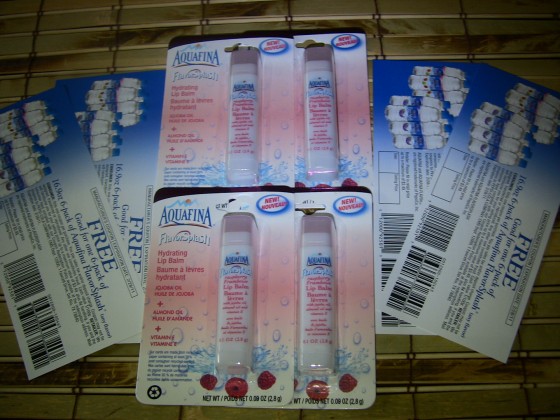 I have 4 coupons, each good for a six pack of Aquafina FlavorSplash, and 4 Raspberry lip balms to give away to one luck reader.  To enter the giveaway just leave me a comment letting me know you want to win!
EXTRA ENTRIES
1.Mention the giveaway on your own blog linking back to this post and Aquafina.  Leave an additional comment with a link to where you blogged about the giveaway. This is worth 10 extra entries.  Make sure you leave ten separate comments. (example blogged extra entry #1, blogged extra entry #2, blogged extra entry #3, ect…)
2.Place my button on your blog and then leave an additional comment with a link to the page where you put the button. If you already have my button leave a comment letting me know you already have it.
3. Follow my blog and leave me an additional comment. ( There is a little widget on my sidebar that shows my followers. Just click follow). If you already follow leave me a comment letting me know you already do.
4. Follow me on Twitter and tweet about the giveaway. Please make sure you leave the link where you tweeted in your comment. YOU CAN TWEET ONCE PER DAY TO INCREASE YOUR CHANCES OF WINNING.  USE THE RETWEET BUTTON AT THE BOTTOM OF THIS POST FOR EASY ENTRY.
5. Subscribe to my feed and leave a comment. If you already subscribe leave a comment telling me you are already a subscriber.
6. Facebook  this post and leave me TWO extra comments.
7.  Enter any of my other giveaways.  Leave me a comment telling me which giveaway you entered.  The giveaway must be still active in order to gain an extra entry.
8. Comment on any of my NON giveaway posts to gain extra entries. Please leave me an extra comment here for every post you commented on.
Open to US
The contest ends June 28th,  11:59 PM eastern

"I am a participant in a Mom Central campaign for Aquafina FlavorSplash and have received various FlavorSplash samples to facilitate my participation. Mom Central will send me a gift card at the end of the program."