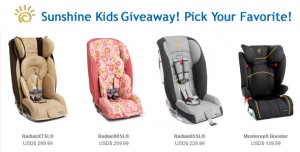 The Sunshine Kids Radian Car Seat OR Monterey Booster Giveaway is ending tomorrow!  Please make sure to get your entries in.  If you entered between 5/4-5/5 and don't see your comment please enter again!  My website had a hiccup and lost some data.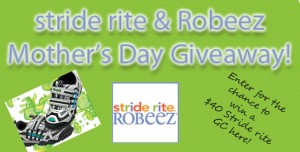 $40 gift card to Stride Rite Giveaway. Fast and furious giveaway only lasting until this Sunday!  Win yourself a $40 GC for Mother's Day and get your kiddo a new pair of kicks courtesy of Stride Rite and Robeez.  VERY VERY low entries!  Enter as often as you wish by tweeting, but each entry must be unique from your last one.  Good luck!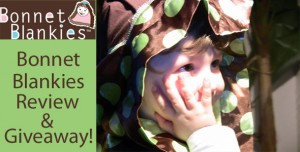 Bonnet Blankies  Giveaway ends May 14.  This is an extremely beautiful blankie and your child will LOVE it.  Currently there is very low entries!  Great chance to snag this prize.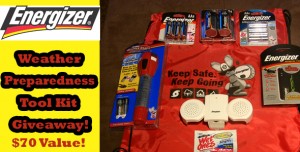 Energizer Weather Preparedness Tool Kit Giveaway ends May 16th!  The kit will come in handy during a power outage and is a $70 value!  Get prepared and win this prize.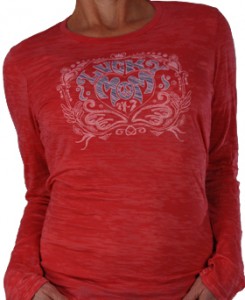 PeaceLoveMom Mother's Day Celebration Giveaway And Special Promotion!    One lucky reader is going to win a super soft PeaceLoveMom Lucky Mom Watermelon Long Sleeve Burn Out Tee ($46 value)!  Enter for the chance to win before May 24.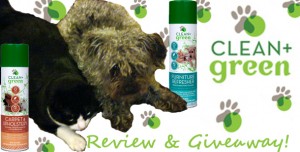 CLEAN+GREEN Eco-friendly Aerosol Pet Cleaning Products Giveaway! One reader will get their pick of six CLEAN+GREEN products!  To be eligible for this prize you have to enter before May 24 11:59 eastern.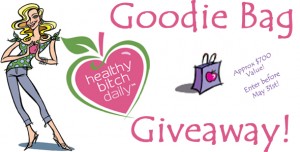 Healthy Bitch Daily Goodie Bag Giveaway! ($700 Value) Enter for the chance to win the ultimate goodie bag filled with products including…
Skinny Bitch signed copy
Seventh Generation laundry soap
Seventh Generation all-purpose house cleaner
Seven Generation organic tampons
Chaser Organic Tee
Skinny Bitch Fitness DVDs
Food Inc. DVD
Chews-4-Health Vitamins
OSEA Skincare
Love My Planet Tote Bag
Giveaway ends May 31st!
If you entered the giveaways 5/4-5/5 your comment could be missing!  Please check and enter again for the chance to win these fantastic prizes.  Good luck!