[ad#Google Adsense]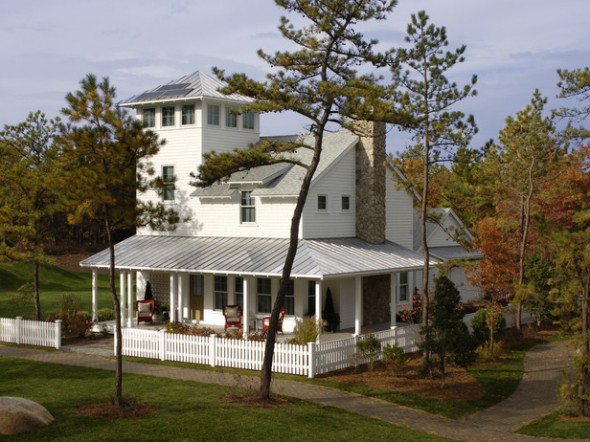 I just wanted to give a quick shout out reminder that the  HGTV Green Home Sweepstakes starts tomorrow!  Ok..I know it's probably easier to win the lottery, but this house is gorgeous and someone has to win it!  Have you seen it yet?  The house is located in Plymouth, Mass and is fit for a "green" queen!  The colors are bright, inviting, and the design gives such a homey atmosphere.  I think this is the best HGTV Green Home to date.
Check out the laundry room…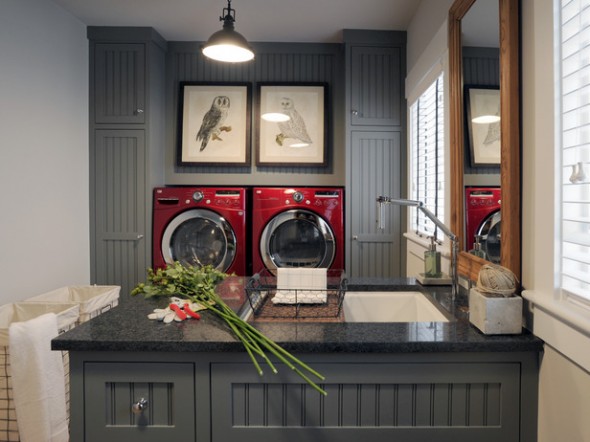 Can you imagine doing laundry in such a beautiful room?  My hubby would NEVER hear me complain EVER again about having to wash his skivvies!  Love it!
The kitchen is my favorite room.  The countertop is ruby-red natural quarts which consists of recycled raw material and is stain, scratch, mold, and heat resistant.  Even the kitchen ceiling is made from recycled content! WOW!
If your drooling over this home like me and want to win it, the sweepstakes begins this Friday at 9 am eastern.  You can enter daily until 5:00 p.m. ET on June 4, 2010.  Oh and lets not forget to mention the winner will also receive  an all-new GMC Terrain, plus $100,000!  The grand prize package is worth almost $800,000!
*pictures borrowed from HGTV