5 Minutes For Mom is holding their 4th Annual Ultimate Blog Party!  The virtual party is put together by Janice and Susan (twin sisters behind 5 Minutes For Mom), to get everyone together to celebrate online friendships.   Its a great way to find new bloggy friends, connect with old blogging buddies, show of your blog,  grow your network, and check out whats going on around the blogosphere.  Oh and you can win some awesome prizes too just for joining in on the fun!  Did I mention you don't even have to own a blog to be included in the prize draw?  All you need  to do to be eligible for the prizes is comment on their party post and attend some parties.  Its that simple!  Some of the prizes being offered this year are…
A $150 shopping spree at Pedal Cars and Retro Collectibles.
$100 Gift Certificate to SummitCampingGear.com
Conserving Now's Bring Your Own Bag Starter Eco-Kit
CmomGo is offering up a $200 Apple Gift certificate.
$150 shopping spree at A Rocking Horse To Love.
This is a VERY small drop in the bucket list of the prizes being given away!  There is HUNDREDS of prizes to be won!  Check out the full list here. The party started yesterday and ends on April 16th at 11:59 pm eastern.  You have plenty of time to attend so come join me at  the party! I want to get to now you better!
ABOUT THE HIPPY THAT RUNS THIS PLACE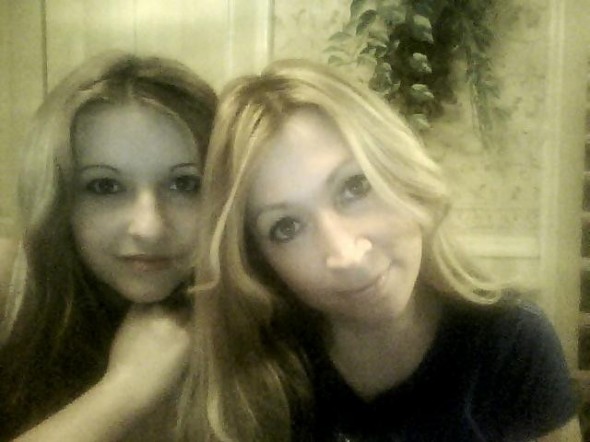 If your new here you may be wondering who exactly I am.  My name is Michelle and I'm the granola crunching, bark licking, organic seeking, Forbes reading, chemical hating, hippy mom around here.  I know some people hear the word hippy/hippie  and perceive a marijuana smoking , unintelligent, dirty,  lazy, beatnik, who smells bad and is tripping out while listening to the Greatful Dead.  On the contrary, I don't believe in drugs or polluting the body with toxic substances ,  I get high on life, went to college,  work is not a 4 letter word (well it actual is but you know what I mean), soap is not my enemy, and my favorite band is NOT the Greatful Dead.  However, I do have an extreme love for nature, natural food, people, animals (sometimes more than people), and believe humans were meant to live free and in peace with one another.  What I'm trying to say is, I'm a hippy by nature not by stereotype.  Dig?
I'm the mom of  two wonderful children, a son age 2  and a daughter soon to be 13 (pictured with me above)!  The years between them makes life VERY interesting and rather hair raising exciting .  My son is literally always pulling my daughters hair.  I've also  been married to my wonderful and not so green loving husband for over 18 years.  He doesn't share my extreme love for nature or healthy living and believes everything should be deep fried and smothered with butter.  He is actually the indirect inspiration behind ahappyhippymom.com. I needed to connect with other women/moms/dads  who shared my interest in healthy living and gather tips, recipes, plus find ideas to a delicate approach of converting him into a healthier lifestyle.  Is it working? Not yet.  He is still rebelling and thinks a deep fried breaded green bean is natures perfect food.
Well I won't keep you from the party any longer because I know there is a lot of blog hopping to do.  Hopefully you won't be a stranger and will come back to visit me!  Please feel free to enter the giveaways and drop me a line or two!
THANKS FOR STOPPING BY!
PRIZES
We are suppose to list the prizes we would like , but I would be happy with winning any of them!