Its been some time since I participated in Wordless Wednesday so I thought I would sick back, relax, and join in this week's excitement.
Take a peek at how playing with your food can be highly entertaining and end up as a work of art.  The photos below are a few of my favorites that were displayed at  fabulously 40 .
I wish the article named the artists who  created the eye boggling fun!  The artists deserve recognition for their delectable masterpieces.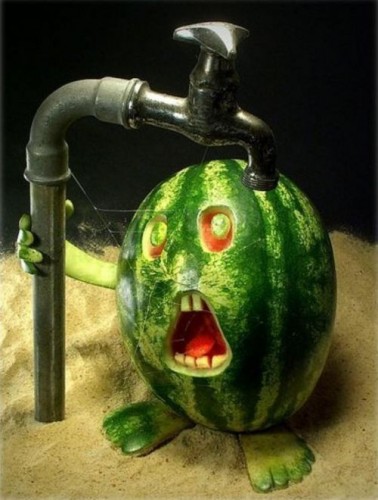 You can view more of the food art at fabulously40.com