The winner of the Dentyne Anthony Yankovic premium badge edition bottles is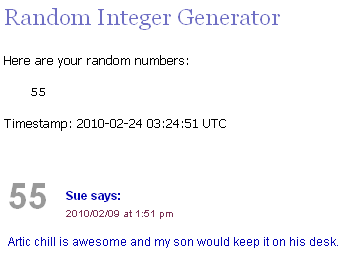 Congratulations  Sue!  Please respond to my email within 72 hours to claim your prize.
Thank you to all the groovy readers who participated in the giveaway and the Dentyne team for providing the prize.
Keep watching for more great prizes soon to be  featured on ahappyhippymom.com.