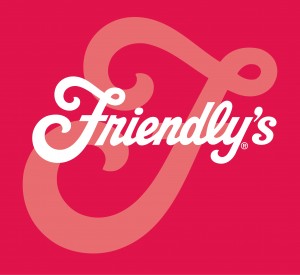 Do you have a Friendly's Restaurant near you?  We have one a few miles from us and we love to escape there to treat the kiddos to some delicious ice-cream .  They offer the best mouth watering desserts, munchies, and meals for great prices.  Plus,  the portions are generous and the relaxed friendly  atmosphere is perfect for the children.
Friendly's has some great holiday deals ready to bring out the happiness in you and warm you up this season.  Here are just a few…
Friendly's Holiday Gift Cards Are Here!
Are you thinking about holiday shopping? Don't fret! When you buy $25 in gift cards from Friendly's, you'll get a $5 bonus card FREE.
This offer only available in restaurants, so hurry!
What Else Is New At Friendly's….
Get Gift Cards Online!
Send gift cards to friends and family online (purchase does not include holiday bonus card). Order and personalize your gift cards here:
http://www.friendlys.com/giftcard/
Warm Up With Ice Cream!
Delicious and indulgent Lava Cake Sundaes are here! Try one of Frienldy's new flavors Hunka Chunka PB Fudge® Lava Cake, Mocha Java Lava Cake, Forbidden Chocolate® Lava Cake, Peppermint Stick Lava Cake