Not to long ago I ordered a PlaSmart PlasmaCar from the CSN Stores shop www.toysandgamesonline.com. The shop had tons of toys to choose from at extremely reasonable prices and the decision to select the red PlaSmart PlasmaCar came to me after discussing with my hubby what toy would be  the best for my son. The toy car does not have any pedals for him to push, no gears, or batteries required and looked fairly easy to operate. Aiden just turned two so I wanted something that was safe and fun for him to ride on. The toy is recommended for ages 3 and up (there is some small parts and if swallowed a child could choke) but with my complete adult supervision I think the toy will be perfect for him.   After playing with it a few times he should be able to gain the concept on how it works or just have a blast scooting around on it.  The great part is I know he won't out grow it and will be able to use it for years to come!
HOW IT WORKS
The PlaSmart PlasmaCar is powered by the natural forces of inertia, centrifugal force, gravity, friction and most importantly KID ENERGY.  To propel the car it as simple as oscillating the steering wheel and your child or you are on your way.  The manufacture claims the car can reach an exhilarating, but kid safe, speed of 2.8 meters per second (6mph)!
To bring the cool ride to a stop, stop rotating the wheel, wait for the car to slow down, and place your feet on the ground.
TESTED AND BUILT TO LAST
The PlasmaCar has a sleek aerodynamic design and is built to last!  The toy is made from high-quality ABS plastics and on smooth, flat surfaces can hold up to a 220 lb load (120 lbs on rough, uneven surfaces).  My husband tested the car and he weighs close to 190.  The toy held him with no problems and he was able to get it going easily.  The only trouble I encountered was getting him off it!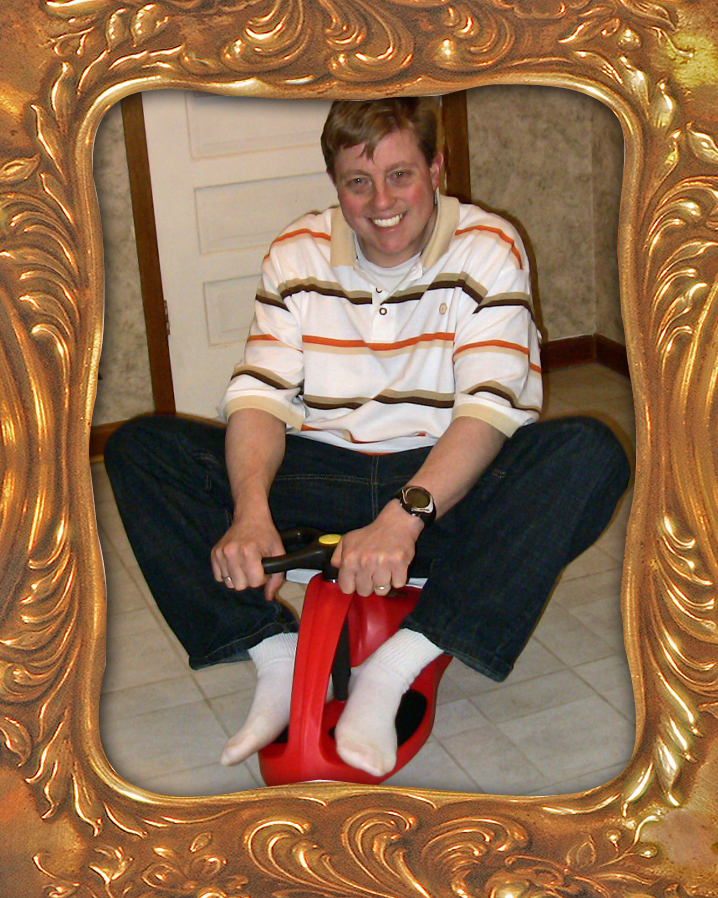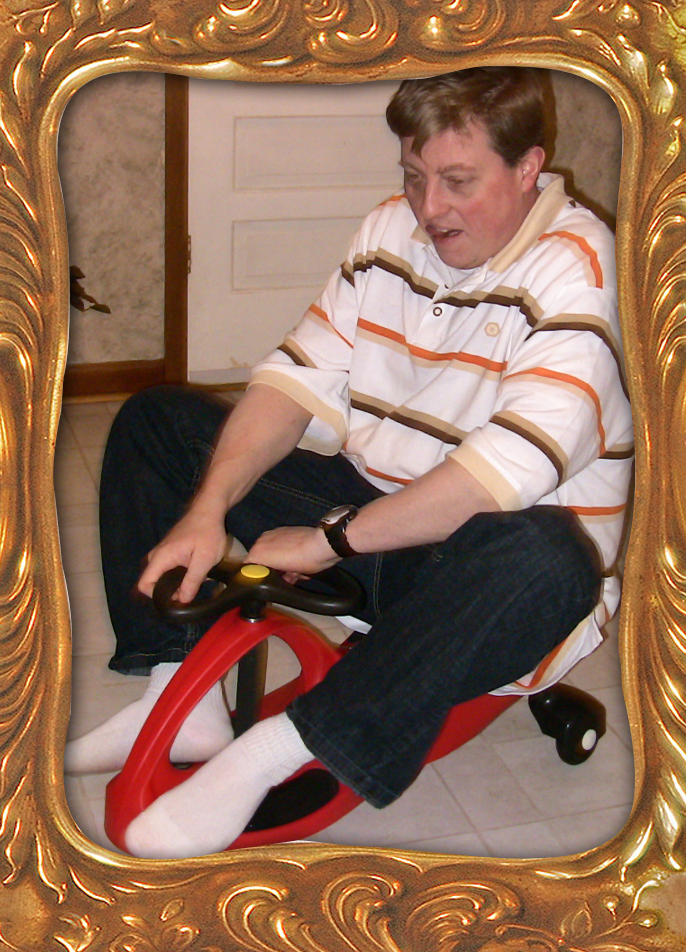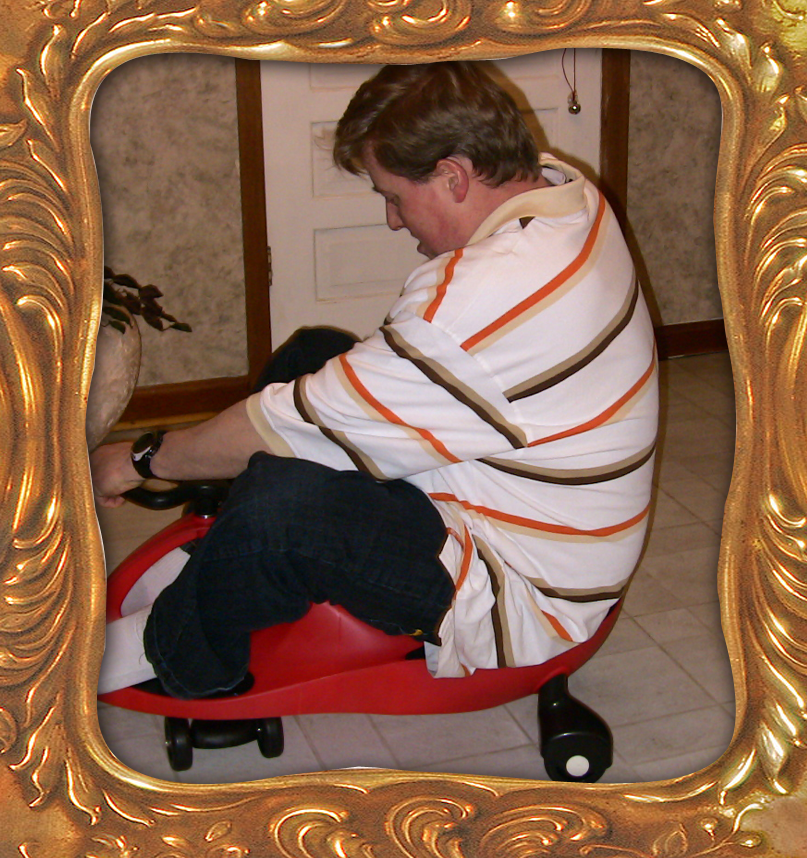 The toy is not recommended to be used on hardwood or laminate flooring, because the wheels may damage the floor.  Hubby tested the ride-on car in my kitchen which has laminate flooring but I did not notice any scratches or marks made by the wheels.  He was not going at a fast speed and was being very careful.   I would follow the manufactures advice and only use the toy on suitable surfaces.
I believe with proper use the toy can last without breaking down and be enjoyed for years.
IM BUYING ANOTHER ONE!

The PlaSmart PlasmaCar was originally for my son and I am waiting to give it to him for Christmas.  I asked my daughter who is 12 to try it and let me know what she thought about the toy.  SHE LOVED IT!   At first she was a little hesitant to get on it but once she started rolling around I could not believe how much she enjoyed it.   I had to inform her it was Aiden's  present and it needed to be put away.  I decided I am going to purchase another car for her so she can have her own ride-0n vehicle and have a blast playing with it along with  her brother.
COLORS
The PlasmaCar comes in a variety of colors like …
PlasmaCar Red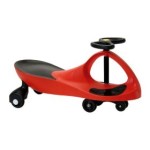 PlasmaCar Pink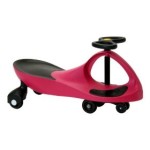 PlasmaCar Purple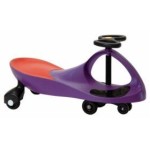 PlasmaCar Green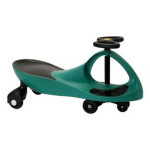 PlasmaCar Blue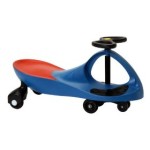 PlasmaCar Yellow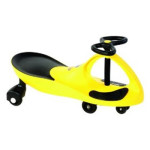 The PlaSmart PlasmaCar can be purchased at www.toysandgamesonline.com for only 49.99!  It usually retails for $69.99 so this is a really great deal.  If your interested in purchasing the toy as a gift for Christmas I would not hesitate and buy it as soon as possible to allow for plenty of shipping time.
CSN STORES
CSN Stores consists of over 200 different websites and makes holiday shopping a breeze in the comfort of your own home!  Search for great prices on game tables, toys, pet, cookware, kids furniture,  eco-friendly furniture, baby gear,  and much much more!
FTC disclosure :  In adherence to the recent FTC changes pertaining to blogger product reviews and sponsored postings  it  is necessary  to add when ever I receive any compensation in return for posting about a company or product.  I received complimentary credit to order a PlaSmart PlasmaCar  from CSN Stores for reviewing.  No further compensation was received. Even though a free product was received,  my opinion was of my own.