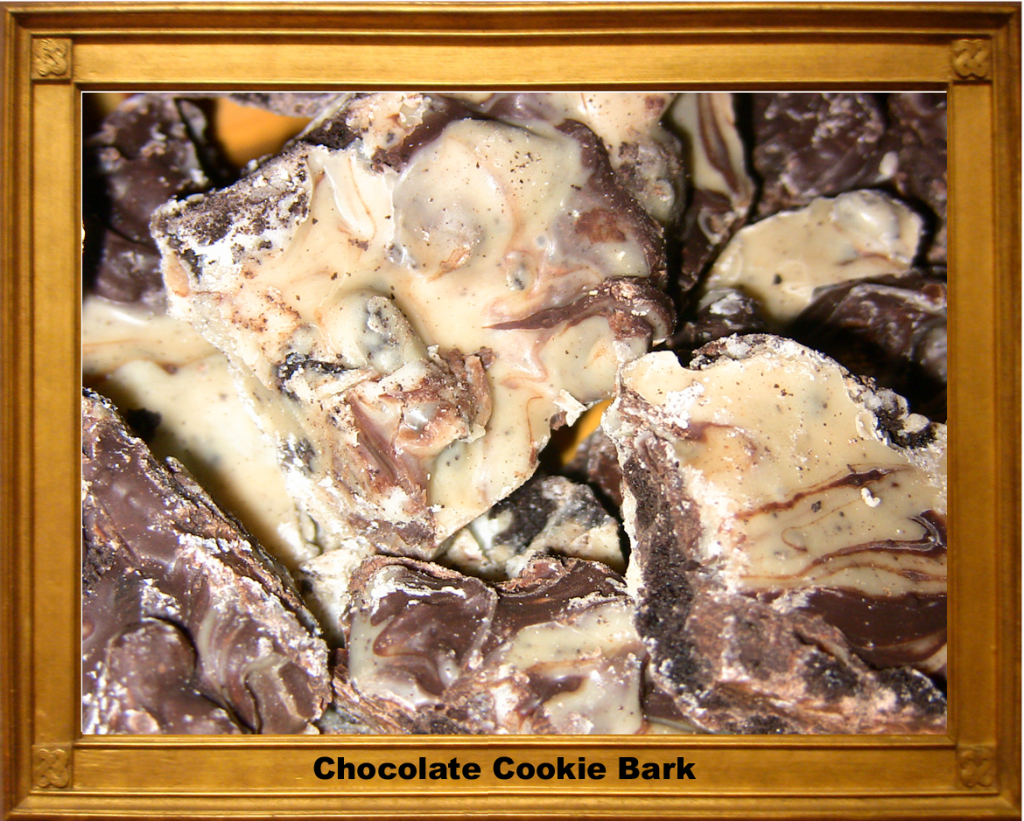 The Chocolate Cookie Bark is absolutely delicious and is made with just 4 ingredients!  Prep time is about 20 minutes and the recipe makes about 14 servings.  Whip up a batch and watch the yummy chocolaty cookies disappear in minutes!
Chocolate Cookie Bark
Ingredients
2 Tbsp. peanut butter
1 pkg. (6 squares) BAKER'S White Chocolate, melted
10 OREO Cookies, crumbled, divided
1 pkg. (8 squares) BAKER'S Semi-Sweet Chocolate, melted
Directions
ADD peanut butter to white chocolate; stir until well blended. Stir 1/2 the cookies into each bowl of chocolate.
DROP spoonfuls of the chocolate mixtures onto waxed paper-covered baking sheet, alternating colors of chocolates. Swirl with knife.
REFRIGERATE 1 hour or until firm. Break into pieces.
(recipe borrowed from Kraftfoods.com)