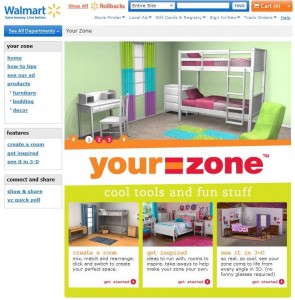 The Walmart Your Zone $500 GC Giveaway is concluding in less than 48 hours! Make sure you get your entries in before Sept 10th 11:59 PM eastern. Any comments after the deadline will not be excepted.
If you don't see your comment thus far, and you know you made one, it is more than likely due to the reason you did not complete the requirements. Please make sure you leave TWO selections in your entry.
1. A "YOUR ZONE" comforter you would like to buy
2. One other "YOUR ZONE" item that matches.
BOTH selections must be in your comment for it to be added to the giveaway pool and this must be answered before any extra entries can be gained.
I know the page is loading slower because there is nearly 3000 comments.  I apologize for the delay.  I changed the comment form to a paginated format.  This should help speed up the ability to enter.
To increase your chances take advantage of the extra entries available.  I just added another giveaway (Your Baby Can Read) to enter which will give you an extra chance at winning.  Make sure to leave another comment for each giveaway you entered that is ACTIVE.
Please email me with any questions or concerns you may have.
Good luck and thank you for your participation!