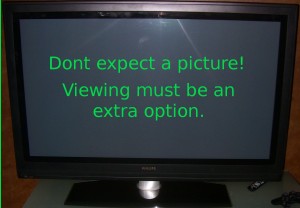 I try to use my website to bring positive attention to companies who strive to  manufacture products that consumers can feel proud to own and can have a sense of peace knowing their hard earned money was well spent for the enjoyment the item has brought to their lives.   You very rarely will ever see me write a complete negative review about a product or publicly discredit a company.  I always try to be fair by giving the company the utmost respect and opportunity to explain themselves and let them make an effort to correct the situation before I unleash my opinion.  With all that being said, be rest assured I will NEVER recommend a product or service I do not feel deserves reconnection or I myself would not use.  I believe in honest reviews and hope to represent myself as having credibility by bringing forth the truth–not just fluff.
Today I want to bring some much needed awareness about a company who knows their product is faulty, but still remains to be belligerent even when there is overwhelming documented evidence against them.   What makes matters worse,  the product is a high end product investment, and to my husband his dream purchase,  jaded by Philips unwillingness to admit its so called  innovative technology is equivalent to two hamsters running on a wheel.
On January 31st, 2009 my hubby buckled and gave in to buying himself a 50″ Plasma TV.  He did months of looking, dreaming, and finally chose Philips as the brand he would sink his savings into.  Knowing Philips is a well trusted global leader,  he thought he was making an excellent informed decision.  WRONG! Philips philosophy of "improving peoples live's with timely innovations" and their  brand promise of "sense and simplicity" is a humongous farce.
According to tech experts a  Plasma Television has a half-life about 60,ooo hours.  Basically, all this means is if you played your plasma for 4 hours per day it would lose roughly 50% of its brightness after 18 years.  Our Philips Plasma  TV was a little over 6 months old,  played for approximately 2 hours per day, and lost 100% of its brightness because it no longer displays a picture!
Imagine the cookie critic's (hubby) surprise when he clicks the remote and expecting to be dazzled with a beautiful HDTV vivid picture only to see a BLACK blank screen.  I swear I thought he was going to have an immediate nervous breakdown and he acted like a family member had just died. WOW!  I had to remind him not to panic since the TV was still under warranty and it would be repaired back to its new condition.
Well the last past three weeks have been HELL!  Trying to get Philips to actually acknowledge the warranty,  after having to fax the original receipt several times because they supposedly never received the first two, was extremely frustrating.  We were getting the royal runaround.  FINALLY,  Philip's customer service  excepted the fact the warranty was valid and sent out a tech a week later.  SIGH… This is when things became even  more apparent Philips was not going to own up to the fact their product was a piece of crap.
The technician unscrewed the back of the TV and pulled the fuses.  After he replaced them,  the Plasma would not even power up.  He was bewildered as to what the problem was and said he was going to order and replace all the circuitry, power switch, and HDMI connections, which is about 90% of the television parts.  The only item he was not replacing was the screen,  because he said it was still in excellent condition.  Why shouldn't it be?  It was barely over 6 months old!  He packed his stuff up and said he would be back in about a week to repair it.
Here is the kicker…take a look at this picture!

Look closely.  See the EMPTY screw holes?  This is because he never even screwed the television back together, so he wouldn't have to unscrew them again when he came back out to fix the plasma.  All the screws, except two, are in a baggy stuffed behind the TV.  The plasma is being held together by two screws!  I have a toddler who runs around through the living room in front of the TV.   The screen is extremely heavy and if it ever fell on him, it would cause a serious injury or worse!
Now it is going to be another week with out the plasma tv with the screen dangling by two screws and hubby is steaming.  He called Philips again asking to just have a new television sent to him since this one was six months old and 90% of its innards had to be replaced.  Philips informed him they do not make plasma tv's anymore (I wonder why…LOL) and he would either have to wait to get this one repaired or they would send out a  refurbished plasma to replace the existing one. Hmmm…I have a sneaking suspicion the parts the tech was ordering was more than likely NOT new and refurbished.   This is unacceptable!
Becoming curious I decided to do a quick internet investigation on Philips Plasma TV's and what I found was astonishing.  At www.consumeraffairs.com there is PAGES full of consumer complaints about Philips Plasma TV's and their faulty  repair stories.  Numerous individuals complaining of the same black screen being repaired,  to have it only break down again shortly afterward.  OR to have the television replaced and have the same problem happen again.  SHAME ON YOU PHILIPS! This is not a 50 cent pack of gum we are talking about , but a costly Plasma TV.
The Philips plasma televisions are still on the market being sold (even though they don't make them anymore) in major retail chains.  I know I will NEVER buy another Philips product and do not recommend them to anyone after the unreliability of their products and poor customer service.  Save yourself some headaches plus cash and go with a company who can back their philosophy with a quality made product.