I see  a few readers are having some difficulty finding  the link to their tweets on Twitter.  I thought I would give a simple basic example on how to find the link.
After you have posted your tweet you should see something similar to this picture…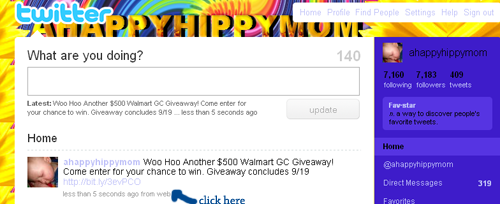 You see where it says "less than 5 seconds ago from web?"  Click on that link.  It should bring you to a page  like this one below…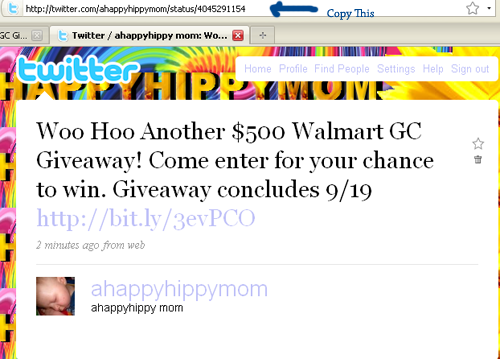 Up above in the address bar you will see the link to your tweet.  Copy the link and post it in your comment.
If you are still having trouble please feel free to contact me and I will try to help you.