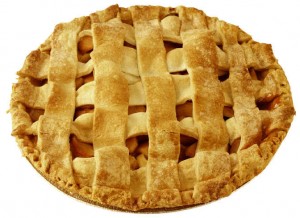 I love autumn and all the special gifts it brings.  The apple festivals, beautiful foliage, Halloween festivities, Thanksgiving, and the sweet aroma of fresh baked apple pie make it my favorite time of the year.
Try this homemade aromatic mixture to give your house a homey  fresh baked apple pie scent and help get you in the mood for fall.  It only costs a few pennies to make and beats the smell of pricey commercial room fresheners.
3 cups water
6 cloves
1 cinnamon stick
6 pieces dried orange peel
In a small pan, combine all the ingredients and bring to a boil over medium heat.  Reduce the heat and simmer, uncovered, until your home is filled with the  spicy fragrance.  Make sure to keep checking the water level!