The Christmas shopping season is fast approaching.  Soon it will be at my front door and the rushing, pushing,  grabbing, and maybe even hair pulling to get the perfect gift begins.  This year I plan on escaping the stressful crowded shopping malls and all the holiday hassle by purchasing most my items online.   Plus, the Internet opens up a HUGE selection of gift possibilities and I'm not limited to what is being offered in my geographical location.
The main concern for me this holiday season is trying to make my money stretch to cover everyone on my Santa's nice list.  Being frugal about what I purchase is going to make a big difference in the amount and quality of  goodies I am able to give for Christmas.   The recession has placed a big dent in my holiday shopping budget and I have less money to work with this year, so I need to be able to shop and take advantage of the deals available.
I was recently introduced to Pebble.com, a new comparative shopping website,  and plan on using them to assist me in finding the top bargains online.  They offer up to date information on some of the best products from the world's leading merchants and provide me with the lowest price possible.  What I really like about Pebble.com is they have a forum for me to ask questions I might have about a specific product and in return I get my concerns answered quickly from other shoppers who have first-hand knowledge about the item.  It's like having a personal online salesperson to help me make informed buying decisions.
For Example…
Lets say I want to buy an ASUS Eee Netbook for my daughter for Christmas.  All I do is add ASUS Netbook in the search bar at Pebble.com, hit search…

and the website displays several different ASUS Netbook prices.  Next I scroll down through the list looking for the Low Price and Top Rated marked Netbook …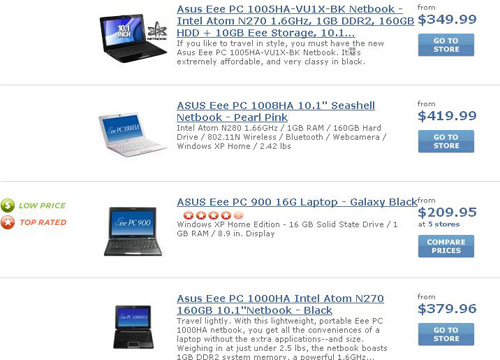 and then I click on the compare prices tab.  Pebble.com brings up a full description about the ASUS Netbook features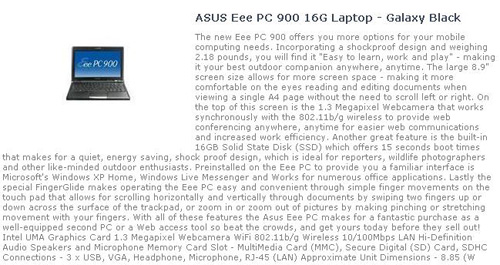 and the stores offering the exact product. Once again I search looking for the Low Price and Top Rate Netbook and see in this case Buy.com is my  thrifty purchasing choice.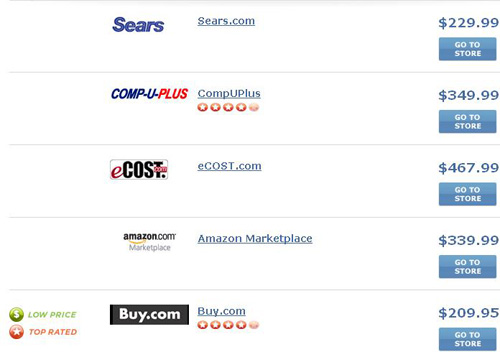 Very simple process and I have saved time and money!
What if I have a concern about an issue of being able to upgrade the memory?   I  find the most likely category for my question,  submit it, and wait for my answer.

Also,  I have the capability to search through other questions and answers about the product which might already give me the information I am seeking.  In this case my question has already been asked and answered.

I recommend Pebble.com to anyone who is looking to get the full benefits of comparative shopping.  Its easy to use, saves you money and time, and aids you in making savvy purchasing decisions.
Give Pebble.com a try and let me know what you think!