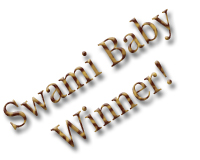 There were 159 entries and Random.org chose number 23 as the winner!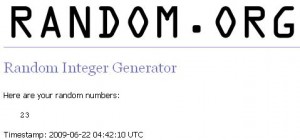 Congratulations to  Vanessa
who won the Swami Baby $50 GC !
Vanessa please respond to my email to claim your prize within 72 hours.  Info will then be forwarded to sponsor.
Thank you to everyone who entered the giveaway and to Swami Baby Boutique for making the giveaway possible.
If your not a winner this time don't give up!  I have the Eureka sleeping bag, Webkinz Jr Plush Puppy, and the 1-800-Flowers.com giveaways for you to enter!  I also have a few upcoming giveaways so keep checking back!