In Hawaii, Aloha Friday is the day that we take it easy and look forward to the weekend. So I thought that on Fridays I would take it easy on posting, too. Therefore, I'll ask a simple question for you to answer. Nothing that requires a lengthy response.
If you'd like to participate, just post your own question on your blog and leave your link below. Don't forget to visit the other participants! It's a great way to make new friends.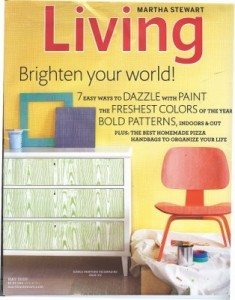 I love magazines!  I keep them organized and save almost ever copy.  I have found a few places online that you can get free subscriptions to some very popular mags.  The websites are…
http://www.rewardsgold.com
http://www.freebizmag.com
http://www.startsampling.com
http://www.valuemags.com
http://www.mercurymagazines.com
Those are just a few places to search.   Make sure to check often since they have new offers and they go quickly.  I even got a free 12 month subscription to my favorite magazine Martha Stewart "Living".
My question this week is…
What is your favorite magazine?