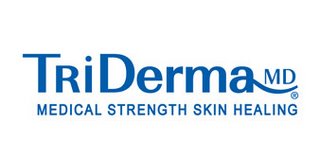 When your baby, other loved ones, or yourself has a skin condition that needs immediate attention and relief you want to be able to depend on a product that quickly and safely addresses the problem. TriDerma MD Therapeutic Skin Products profess to quickly heal damaged skin. By combining powerful effective ingredients with exclusive AP4 Genuine Virgin Aloe, TriDerma says it can heal even the toughest skin irritations without using cortisone or other damaging drugs. I was given the chance to try 4 TriDerma Skin Products and put them to the test! First product test was;
TriDerma MD Extreme Dryness PLUS
Product Description:
Extreme Dryness PLUS™ delivers intense moisture to dry, chapped, cracked skin. It's more than a moisturizer. This unique, non-greasy formula contains medical strength ingredients to lock in vital moisture and reinforce skin's natural protective barrier. It helps soothe redness, itching and burning. Daily use helps keep skin protected from climate changes. Powerful, yet safe for sensitive skin.
Safe, fast healing without a prescription
Features:
AP4 Genuine Virgin Organic Aloe is a proprietary complex that naturally contains over 200 healing properties to reduce swelling, fight bacteria and help relieve pain.
Vitamins A, B, D, and E,Allantoin and Dimethicone help soothe, moisturize and protect skin.
Urea, nature's true moisturizer, retains moisture.
Natural Licorice soothes red, irritated skin.
Contains two proven skin protectants.
Fragrance & Paraben Free
Non-Greasy Skin Protectant
Made in USA

Directions:
Apply liberally 1 to 3 times daily or as directed by a physician
TESTED RESULTS
I tried this product on my husbands hands. He works outside in extreme conditions so his hands were severely cracked and dry from the harsh winter weather. I had him apply the TriDerma MD first in the morning and then again after he took a shower before bedtime. On the first initial use of the cream he commented that the irritation from the dryness began to ease. After a few days his hands improved immensely and have a healthier appearance. He is still using the cream to get the benefits.
As you can see from the pictures his hand healed and looks much smoother and healthier.
I am not affiliated with TriDerma nor is this a paid review. I am not a physician or medical authority and the results are of my own/family personal experiences.
Product description and directions borrowed directly from product packaging.