A HAPPY EASTER FROM MY FAMILY TO YOURS!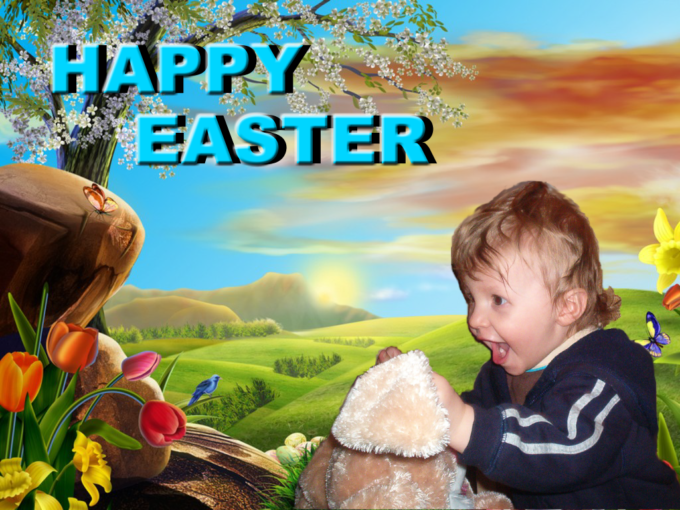 I hope everyone is enjoying Easter Sunday and all the blessings it brings!
The picture above is the reaction of Aiden when he was given his Easter Bunny! I would say he is unquestionably enjoying Easter !
The Easter Bunny
There's a story quite funny,
About a toy bunny,
And the wonderful things she can do;
Every bright Easter morning,
Without warning,
She colors eggs, red, green, or blue.

Some she covers with spots,
Some with quaint little dots,
And some with strange mixed colors, too
— Red and green, blue and yellow,
But each unlike its fellow
Are eggs of every hue.

And it's odd, as folks say,
That on no other day
In all of the whole year through,
Does this wonderful bunny,
So busy and funny,
Color eggs of every hue.

If this story you doubt
She will soon find you out,
And what do you think she will do?
On the next Easter morning
She'll bring you without warning,
Those eggs of every hue.

poem by
M. Josephine Todd, 1909