Disclosure: The product, information, and gift card have been provided by LoveBug® Probiotics so that I could try the product and share my thoughts and information about LoveBug®. The opinions expressed in this post are my own and do not reflect the opinions of LoveBug® Probiotics.
How often did we hear our parent bellowing from a distance that we needed a coat before going outside or we will catch a cold? Or to make sure we washed our hands before sitting down at the table? There are many phrases our parents would tell us at kids that we would simply reply with by an eye roll or snarky comment. Well one thing my mother always told me was how important it was to take probiotics and support a healthy digestive system. While I never took her advice seriously, thinking I was invincible to the world with age and wisdom I have come to see that maybe she was on to something. There are numerous benefits that having live cultures in your system can provide!
Finding the Strength
The majority of our immune system and our ability to fight off those pesky seasonal bugs, is located in our gut! The digestive system is where the mass amount of our immune system finds the strength to give us our body's defensive against the various harmful elements we are exposed to everyday. Secondly, the digestive system is the second largest member of our neurological system, making it something we definitely should not ignore. The digestive system is also where we absorb all our daily nutrients and vitamins, reasoning why we would want our gut to absorb as much goodness as possible!
LoveBug® Probiotics
The more that I consider the importance of gut health and think about the words of my own mother, I kept trying to think of ways to give my son the live cultures he needs without jam packing his meals full of yogurt.  Raking my mind for a solution to ensure he has a strong immune system and digestive system especially when exposed to all the seasonal germs had me feeling crazy. That was until I found LoveBug® Probiotics!  This company made by a mom for moms offers a fantastic premium line of probiotics.   Rooted in science, LoveBug® Probiotics were developed in partnership with internationally recognized doctors and scientists.   The LoveBug® Probiotics are not only great for my son, but for the whole family!
Little Ones™ Probiotics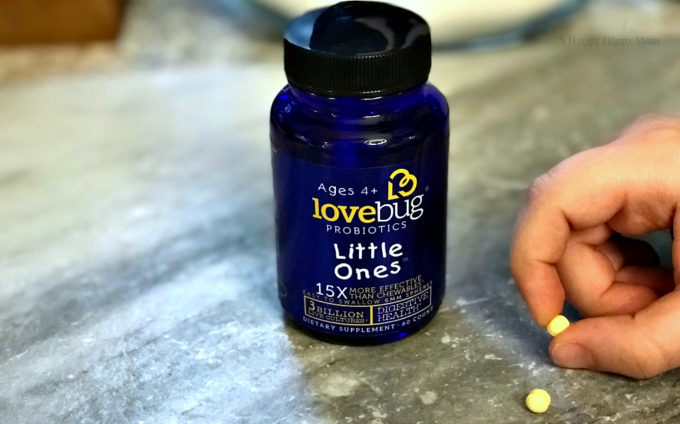 LoveBug Probiotics line of products are award-winning and 15x more effective than other probiotic supplements, using their innovative technology. This is a perfect way to build up a strong army of cultures to protect and support yours and family's gut health! LoveBug® offers the Little Ones™ probiotics that is just what I was looking for.  The probiotics provide my son everything his digestive system needs with beneficial bacteria, which is essential for achieving lifelong physical and mental well-being.  Plus, the probiotics are the perfect size for little mouths and easy to swallow.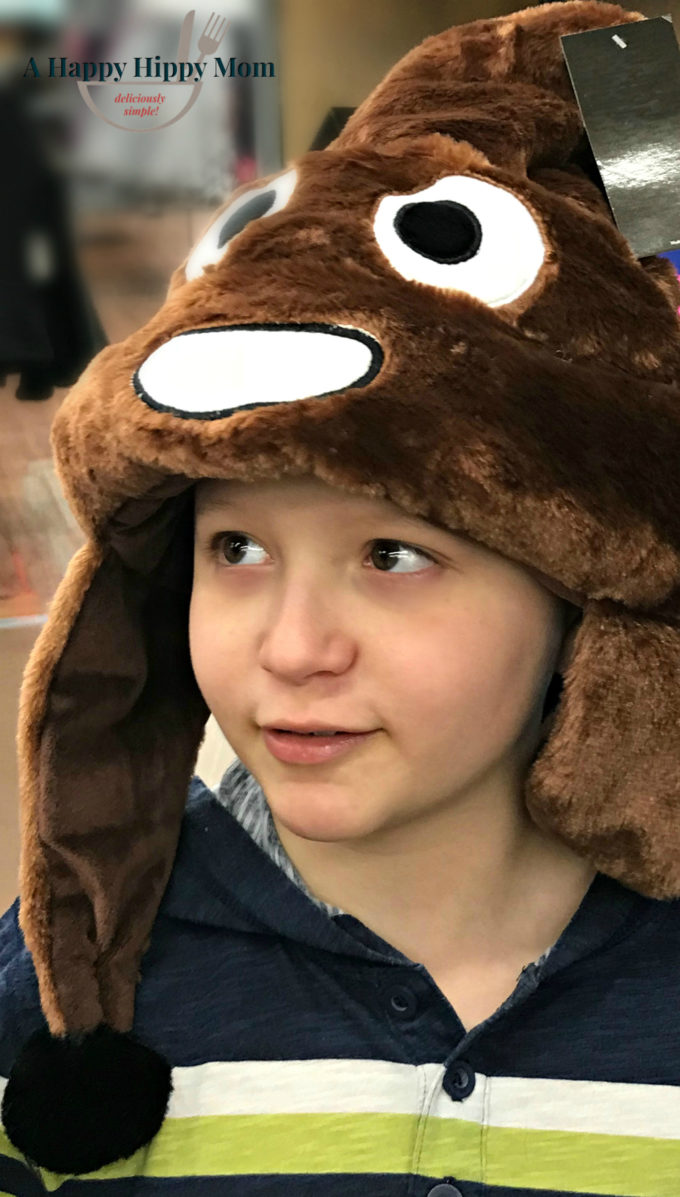 Here's The Skinny™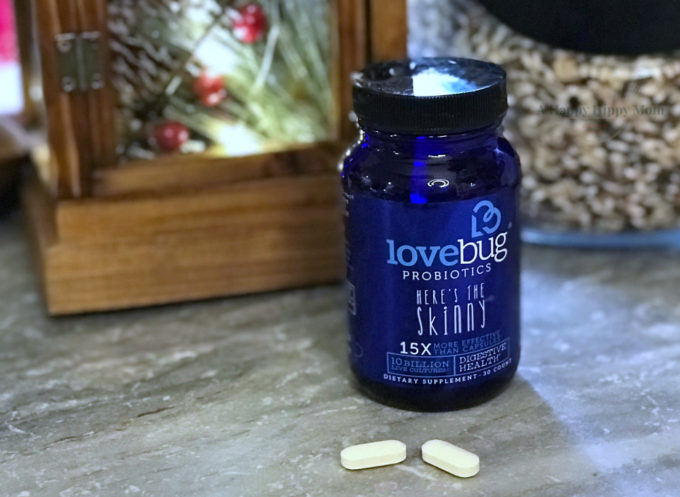 LoveBug® provides other brands of probiotics as well to fit a variety of needs! For example, they have a product called Here's The Skinny™ that loads 8 amazing different strains of probiotics that were thoughtfully selected to help boost your metabolism, improve energy levels, and elevate mood.  During the holiday season when moms are especially busy, Here's The Skinny™ is a simple solution to help achieve optimal gut health that is important to keeping us moms going!
Tiny Tummies™ Probiotics
LoveBug® didn't forget the tiniest members of the family either! Tiny Tummies™ probiotics is produced with formulations that contain several various strains, including #1 most clinically studied strain L. GG and the super strain for babies, B. infantis. This is the only line of probiotics that is perfect for any child between 12 months and 4 years old.
So, don't let your gut suffer this holiday season and start creating a strong and healthy life with the help of LoveBug® Probiotics!
Stay Connected
LoveBug® Probiotics and Visa GC Giveaway
Courtesy of our friends at LoveBug®, a lucky reader will receive a LoveBug® product sample and a $25 virtual Visa gift card to purchase additional LoveBug® products.
To enter the giveaway, please follow the instructions provided on the Rafflecopter form. Please also leave a relevant comment to show your support!  Thank you!
Open To US Residents Only- age 18 + December 13th , at 11:59 pm (eastern time)! Enter Daily!