We all know how important it is to be fashion-conscious. Being fashion-conscious helps us to create the image that we want to project to the outside world, given how important outward appearance is in social circles and in business. But when it comes to fashion, it can be a minefield. It's never entirely clear what we should wear and how we should wear it. This conundrum leads to hours spent in shop changing rooms, trying on dozens of different outfits hoping that one sticks.
When it comes to accessories, things are even worse. Despite the fact that we know we should be spending 25 percent of our fashion budget on accessories, they're devilishly difficult to get right.
Coco Chanel once said that fashion was like architecture. Everything is about proportions. Chanel was right: it's all about how the various elements of an outfit go together. If the proportions don't work, the outfit will look out of place.
The Dark Art Of Bag Wearing
Expert fashion adviser, Susan Moses speaking on realsimple.com says that women should never carry bags that are too small. Stand in front a mirror, she says. The bag you wear shouldn't be out of proportion with the rest of your frame. If you're a larger woman, Moses says to go with a larger bag – something that feels snug when looped over your arm and stands out from the rest of the outfit. If you're slimmer, Moses says that smaller bags can work. But larger women who choose smaller bags can end up looking like they're on their way to school, simply because the proportions are all wrong.
The best bags, according to Moses are large totes, big satchels, shoulder bags and even bucket bags if you happen to have a lot of stuff you need to carry around with you. Cross-body bags are also good as they help to break up the aesthetic and add new styling elements. For moms worried about the size of their waist, Moses recommends carrying an envelope-style clutch just under the arm or down by the hip. This, she says, will make the waist appear smaller.
Getting Jewelry Right
Moses says that there's a risk that jewelry will get on women if the jewelry itself is too small. That's why she recommends to all her celebrity clients to go oversized when they're out in public. It's a good idea to choose pendant necklaces, cocktail rings and larger chains, like those at https://www.frostnyc.com, as these will draw the eye, she says. Dangling earrings also work because of their ability to help elongate the neck and make it appear more elegant.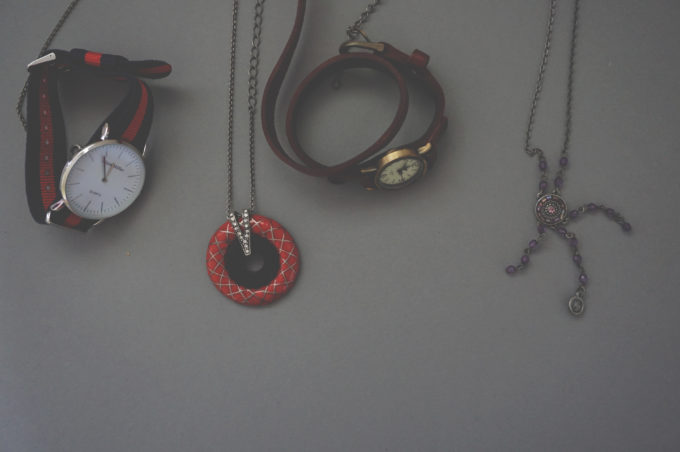 Women shouldn't go over the top, however, warns Moses. Often one or two large pieces is enough to create an impression. Any more will end up looking odd. Choose an item, be it a bracelet, earrings or a necklace, and stick with that as the centerpiece of your jewelry. Moses says that jewelry can also be used to take attention away from areas that you don't want it. For instance, if you're a full-busted woman, Moses says to avoid wearing a necklace if you don't want attention drawn to that area.
Shoes
The most slimming shoes are pointed, rather than rounded, at the toe. And high-heeled shoes are more flattering, in general, than flat-soled. According to Moses, high-heeled shoes slenderize the leg area and make legs appear longer. If you have wide ankles, she recommends using ankle straps, as this will make the whole leg line appear wider.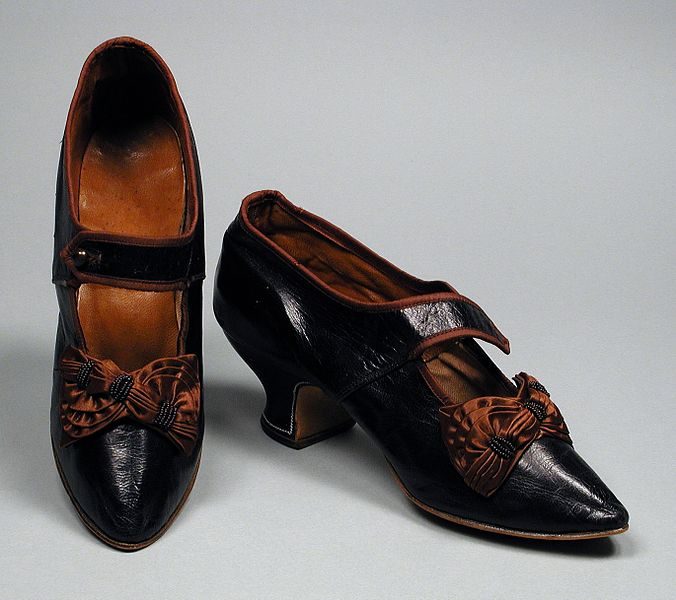 Comfort is also important, she says. Nothing kills an outfit more than not being able to walk properly in it. If you need extra support, look for shoes that provide support around the ball of the foot as well as the ankle.
Belts
Belts are amazing when it comes to defining the waist. Any type of belt will do, whether it's a massive three-inch wide belt or a little skinny belt. The great thing about belts is that they help to give a corseted look, enhancing your shape and generally flattering your figure. Moses says that moms should look out for belts that are made from a thick and substantial material that wraps around the waist comfortably and can be adjusted. Tailored fitted belts are the best she says, but most belts have options to modify how loose or how tight they are.
If you want to wear a skinny belt, wearing two of the same color but different shades is a good option. If you're wearing a wide belt, then get one with jewels built into the fabric she says.