Do you love fashion but lack the confidence or creative flair to put outfits together? Do you often find yourself looking at what others are wearing, only to assume that it won't suit you? The wonderful thing about fashion is that there are no universal trends. Every season, there's a hit-list, but there is always variation. Even if you don't love every trend, there are bound to be elements you like. If you're a fashion-conscious mom, here are some golden style rules to ensure you look fab whatever the occasion.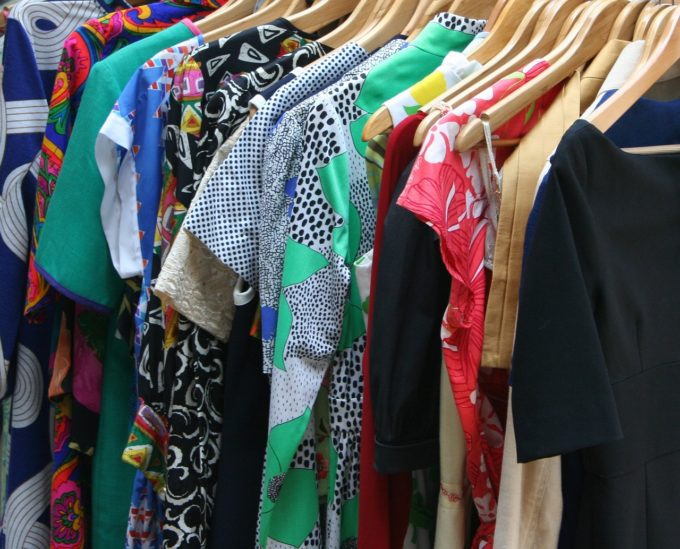 Know your body
We're all different, and we come in all kinds of shapes and sizes. Rather than focusing on your weight when you choose clothing, pay attention to your body shape. You want to go for items and pieces that accentuate your best features and flatter the areas you're not so confident about. If you're curvy, you may want to highlight your small waist. If you have a boyish figure, you may want to make your hips look wider. If you have body parts that make you feel a little apprehensive when you look in the mirror, avoid detail or bright colors in those areas. For example, if you're not keen on your hips, wear an embellished or colored top, rather than a skirt with a bold pattern. This will draw the eye to the top of your body. If you want to create a curvier silhouette, go for ruffled tops or skirts or trousers with pockets on the hips. For more tips on dressing for your shape, take a look at http://www.glamour.com/about/dress-for-your-shape.
Celebrate your individuality
Fashion is an art form, and you can be as creative as you want when you're putting outfits together. For many people, wearing clothes is an important means of expressing themselves and celebrating their individual style. Wear the clothes that you like, rather than those that appear on the catwalks. By all means, take inspiration from the fashion houses and style blogs, but don't let these restrict your creativity. If you don't like a trend, you don't have to embrace it. It's good to be different, and you know what works for you. If you want a wardrobe full of unique pieces, shop in independent stores, go for vintage items or check out http://sewingmachinejudge.com/singer-7258-computerized-sewing-machine/ and start customizing your clothes. Adding patches or badges to a jacket or pair of jeans will take your look to the next level.
Try before you buy
When you see clothes on a hanger, they look very different to the way they appear on your body. Something you love in a window may not live up to expectation while a piece that looks very simple may look stunning on. It's always a good idea to try things on before you buy. There's nothing worse than thinking you've bought something gorgeous only to take it home and find that it doesn't fit, or it doesn't suit you. When you're shopping, be brave, and don't rule things you like the look of out because you don't think they'll suit you. If you try clothing on, and it doesn't look great, you can just put it back on the rack. But you'll never know if you don't give it a go.
If you love to follow fashion, take these tips on board, and you'll look a million dollars in no time!