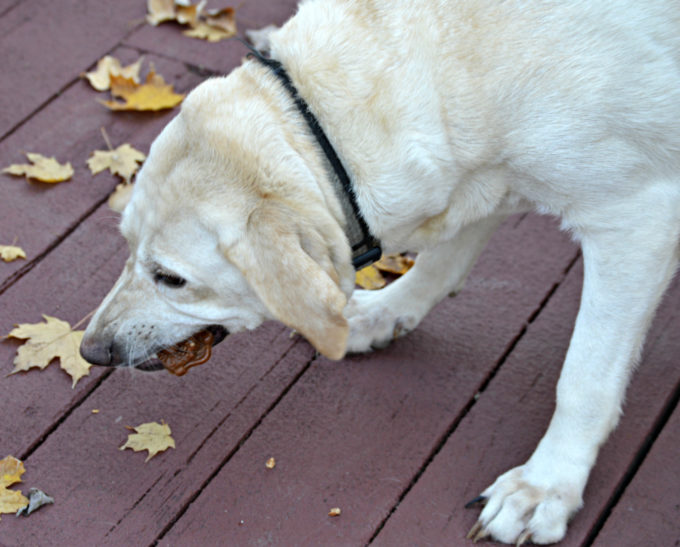 Disclosure: The SmartBones® information, product samples, and gift cards, and have been provided by PetMatrix.
PetMatrix wants everyone to remember their four-legged best friend during the holidays!  Stuff your pooch's stocking with healthy snacks that will have him begging for more!
Skip Rawhide Chews!
As most health conscious pet parents who seek safe treats already know, rawhide chews have risks associated with them and should be avoided. What is rawhide?  Rawhide is inner hide from a cow or other animal that has been treated with chemicals to remove hair and other materials. Then it is ground or used whole, and is made into various dog chews shapes.
Many veterinarians are concerned with the potential health risks associated with dogs consuming rawhide. Some of these health risks include stomach and intestinal blockage and the possibilities of ingesting the toxic chemicals used to process rawhide snacks. Additionally, the making of rawhide products have a serious negative impact on the environment due to the chemicals used during processing.  So, do your furry friend a favor and skip the rawhide snacks!
Pet Matrix SmartBones®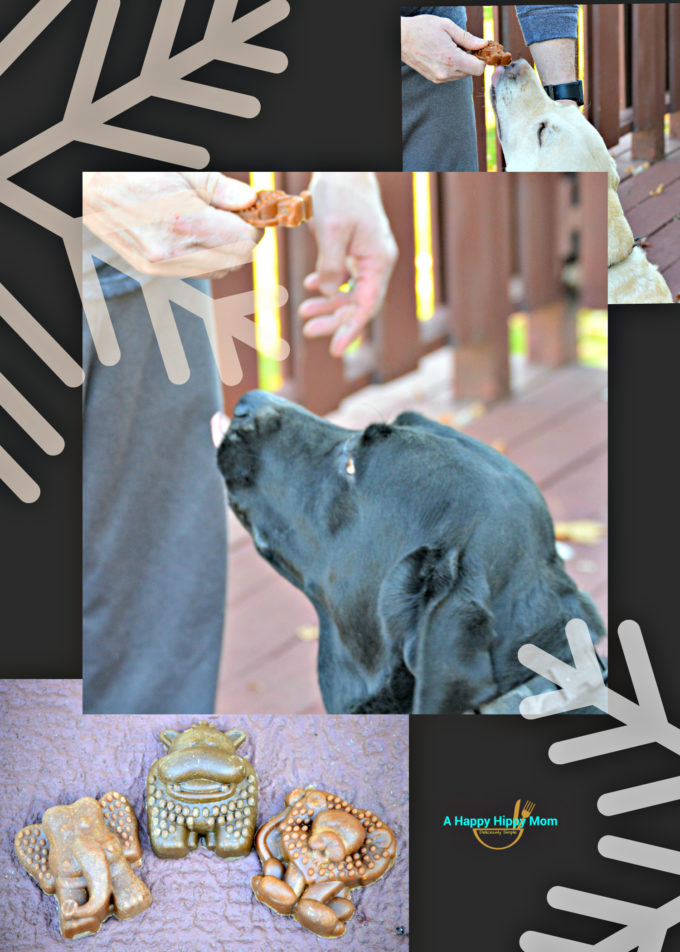 If you are looking for a healthier alternative to rawhide, try Pet Matrix SmartBones®.  The company is committed to providing rawhide-free snacks that will get your dog's tail waggin' for more. The Healthy Alternative to Rawhide®, SmartBones®   are rawhide-free, highly digestible, and 100% delicious.  The tasty chews allow dogs to safely do what they do best "chew" which helps prevent boredom, clean teeth, and discourages destructive behavior!
About SmartBones®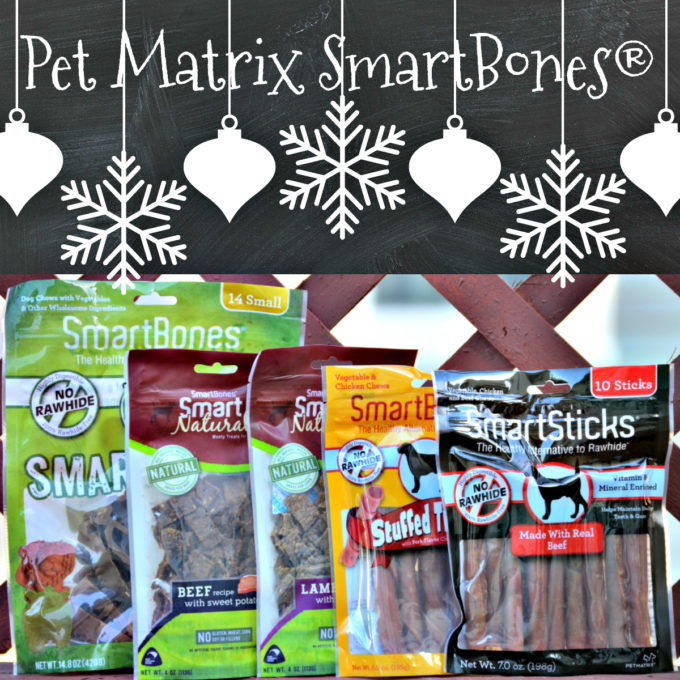 SmartBones® chews outer layer is made of wholesome, flavorful vegetables, including sweet potatoes, peas and carrots. This is then combined with an irresistible inner layer of real chicken, for a yummy taste dogs can't resist! Available in scrumptious recipes such as Chicken, Sweet Potato, Peanut Butter, Beef and Dental, your furry friend will have plenty of options, including the new SmartChews® and SmartNaturals® 100% natural meat treats.

SmartBones SmartChews® come in a variety of animal shapes and use a grain-free formula for an easy to digest chew. These fun chews are vitamin and mineral enriched with no artificial coloring.

In addition to chews, PetMatrix is now offering SmartNaturals®, a 100% natural meat treat. SmartNaturals® are available in two delectable varieties, made with grass fed beef and sweet potatoes or grass fed lamb and rosemary.

Independent digestibility studies show that SmartBones® chews are highly digestible, and tests demonstrate that 9 out of 10 dogs prefer SmartBones® chews over the leading rawhide chews.
*information sourced from Pet Matrix
Create a Pet Gift Basket!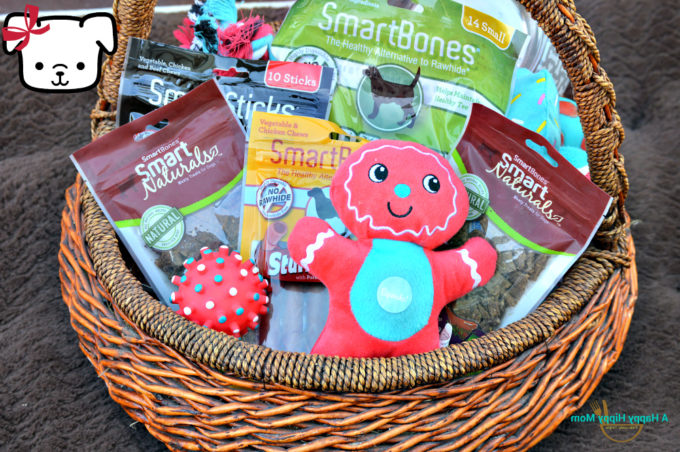 A simple holiday gift idea your dogs will love is a basket filled with a variety of healthy treats!  I filled a wicker basket with bags of Pet Matrix SmartBones® , SmartSticks,  SmartNaturals® Lamb and Beef, SmartBones SmartChews® and SmartBones® Stuffed Twists!  I also included a new dog dish and a variety of fun toys!  My fur babies are going to have fun sniffing out the Holiday Pooch Basket this Christmas!
$25 Visa GC &  SmartBones® Chews Giveaway!
Our friends at Pet Matrix would like to give a lucky reader a $25 Visa Gift Card and a variety of SmartBones® chews to help build their own Holiday Pooch Basket!
To enter the giveaway, please follow the instructions provided on the Rafflecopter form. Please also leave a relevant comment to show your support!  Thank you!
Open To US Residents Only- age 18 + Ends December 10th , at 11:59 pm (eastern time)! Enter Daily!
Stay Connected
Visit the SmartBones website
Like the SmartBones Facebook
Follow SmartBones on Twitter
Discover SmartBones on Instagram
FEATURED ON 2016 HOLIDAY GIFT GUIDE!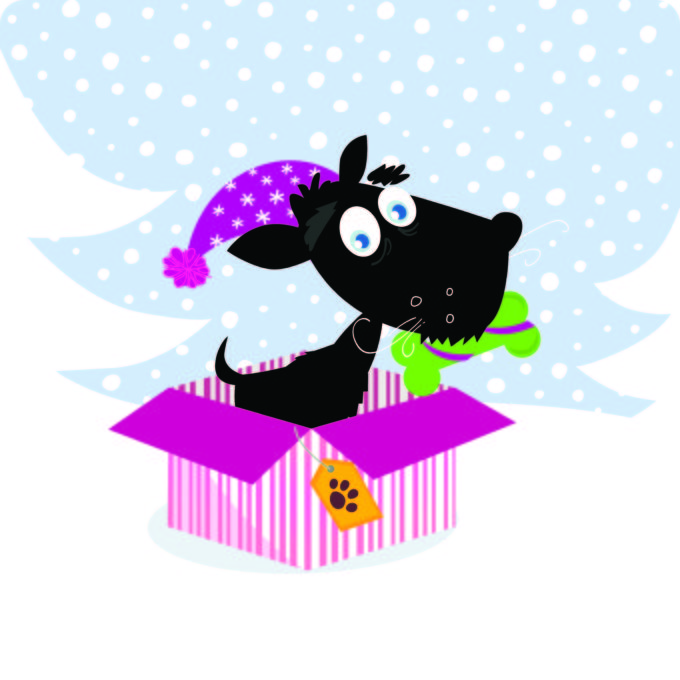 The product above is featured on A Happy Hippy Mom's 2016 Holiday Gift Guide!   The gift guide includes recommended gift suggestions to make your holiday shopping a breeze!