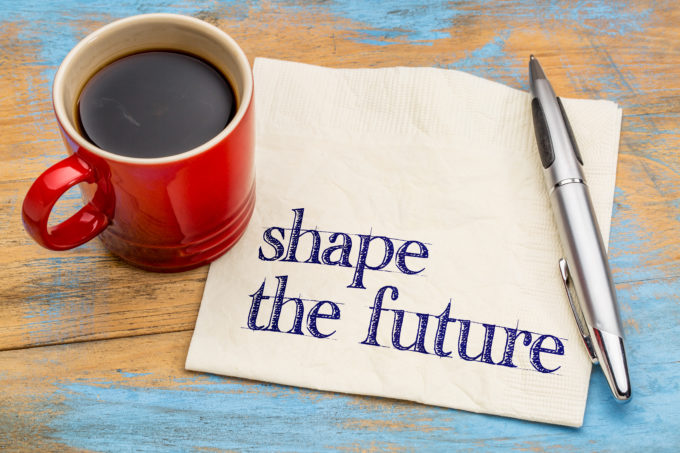 "This post was sponsored by Nature Made® as a part of an Ambassador Program for Influence Central."
When it comes to my health, I strive to be more proactive than reactive.    The way I feel in the future greatly depends upon how well I take care of my body today.  I try and make eating healthy, regular exercise, and managing a normal weight a part of my normal routine in efforts to ensure I am strong and happy as possible in my golden years.   With the premise to improve habits and overall health, I'm a busy mom!  I don't always get the chance to slow down like I should to daily eat beneficial foods containing probiotics.   So, I need a little support!
Nature Made® Probiotics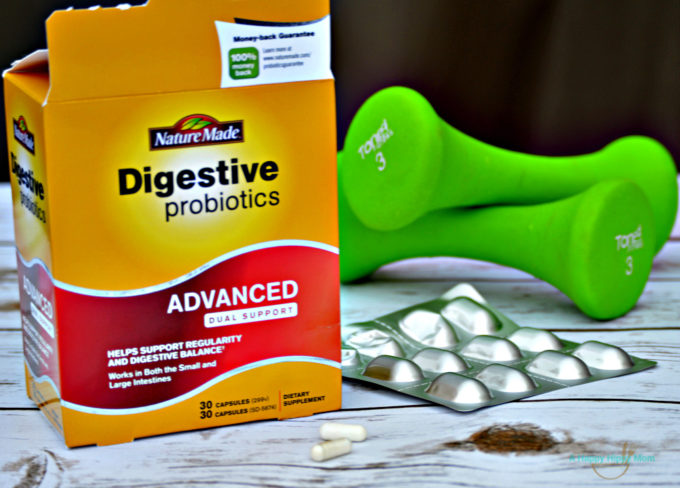 Certain yogurt brands and other fermented foods contain microorganisms referred to as probiotics.  According to the American Gastroenterological Association eating the "good" bacteria is helpful in keeping your digestive system working properly.  Being I don't always consume yogurt as often as I would like to, I purchase Nature Made® Probiotics at my local Walmart as means of supporting my health goals.  Why? Nature Made® Probiotics: Nature Made® Advanced Dual Action Probiotic has been clinically studied and provides dual support to both your small and large intestine for comprehensive coverage to help support digestive balance and healthy gut flora. †
Stock Up and Save!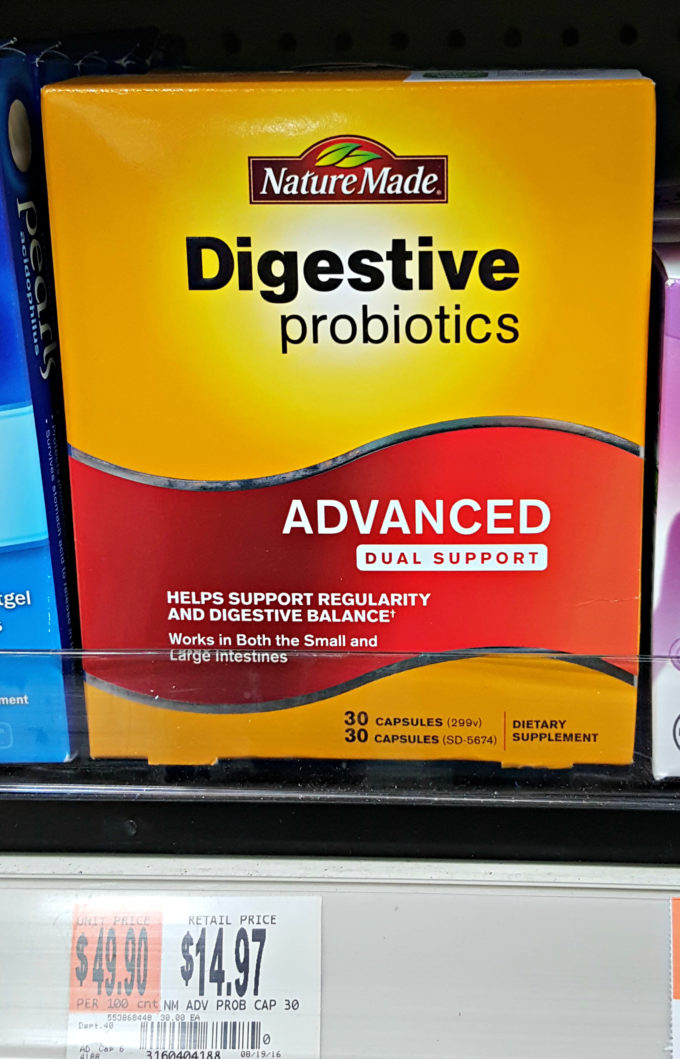 Thankfully, my local Walmart is always stocked with my favorite Nature Made® products.  Additionally, I don't have to wait for some "special buy" to pick up what I need, since my Nature Made® items are always set at everyday low prices.   Nature Made® is the #1 Pharmacist Recommended brand for many key dietary supplement categories* Whether if I'm looking for Digestive Support, Energy Metabolism, Heart Health & Function, or Woman's Health, there is a variety of Nature Made® vitamins, minerals and supplements (VMS) located in the A-Z Vitamin's & Supplements section at Walmart.   It makes it easy to stock up and save on the products I need to help me meet my daily key nutrient expectations.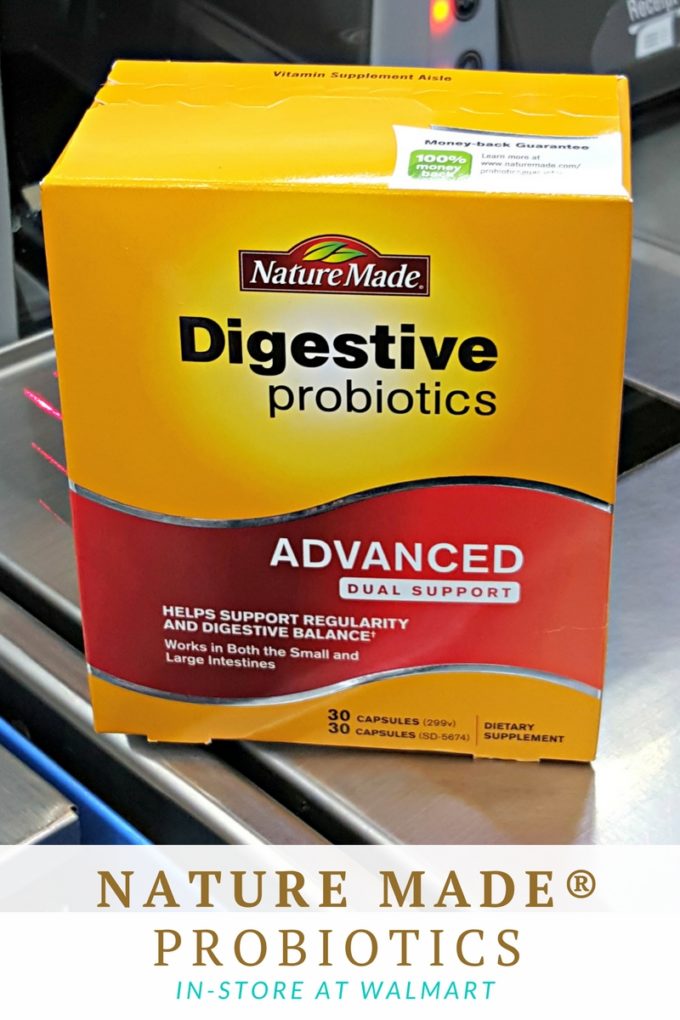 Ultimate Mind-Body-Soul Balance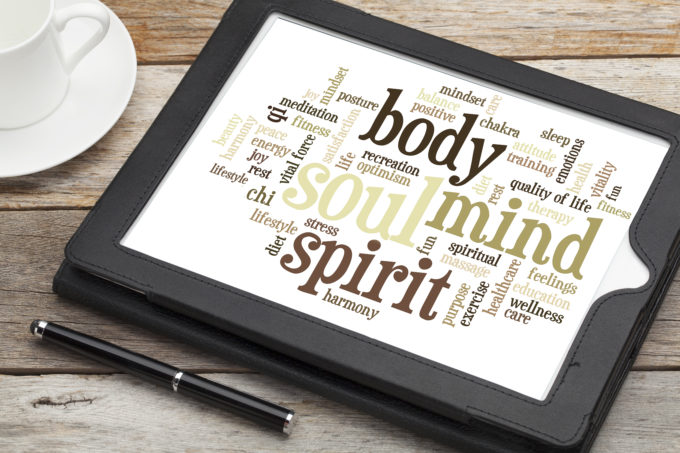 This month I'm turning 46 years old!  It's hard to believe I'm just a few years from 50!  Looking back through the years I can definitely say as time has rushed on my days of pampering myself become less and less.  In my twenties I had plenty of time and energy to make sure I was exercising and eating correctly.  Now, three children later, I put them first and don't always take time out for myself as much as I should.  Ask most moms and I think they would say the same.  Moms often put their families first and neglect themselves.  It's just what moms do!
However, my youngest is only 8!  I want to make sure I can keep up with him and enjoy watching him grow into the fine man I know he is going to be.  This is why it's very important for me to get in shape and stay in shape!  The simplest way of doing it is making sure I take care of my body, mind, and health to reach the ultimate mind-body-soul balance.  Nature Made® vitamins and supplements: An easy, convenient way to help your body get the nutritional support it needs every day, whether it be to support bone health, immune health or energy metabolism (helping convert food into energy).† Basically, the Nature Made® line of products help support the extra boost I need to achieve the best possible me, so I can take my health to the next level.
*Based on the 2016 U.S. News & World Report – Pharmacy Times Survey.
†These statements have not been evaluated by the Food and Drug Administration. These products are not intended to diagnose, cure, treat or prevent any disease.
Walmart Gift Card Giveaway!
For more information on Nature Made® vitamins and supplements available at Walmart, visit the Nature Made® Retailer Hub!  While your there don't for get to enter for the chance to win one of sixty $50 Walmart gift cards! Winners will be selected on or about November 10, 2016! (No Purchase Necessary).
Stay Connected!
Nature Made® Facebook
Nature Made® Twitter
Nature Made® Healthy Habit Builder
Walmart Twitter
Walmart Facebook