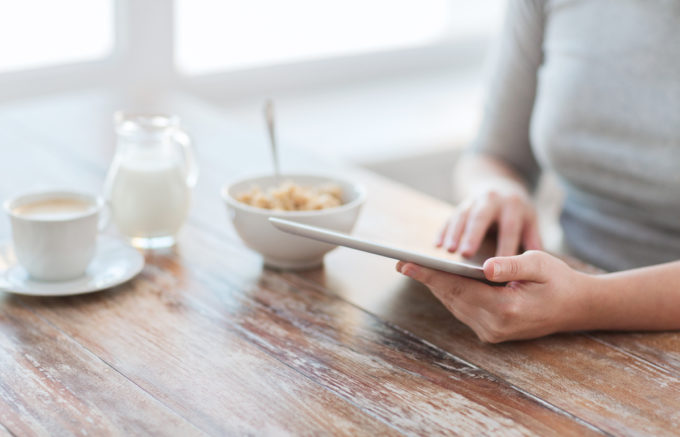 Disclosure:  I was provided with a product to facilitate this post.  The words and opinions expressed in this review are strictly of my own.
When you initially signup for the Internet, your ISP sets you up with a modem.  Many consumers don't realize there is an extra monthly rental fee for using the provided modem until they get a complete breakdown of the charges on the bill.  Mostly, your just so excited to finally get on the Internet you don't care about the fine details!  Unfortunately, as the months go on and you continue to rent the cable modem and router from your provider, you are missing out on significant cost-saving opportunities!
$120 Annual Savings

We have leased an Arris modem for Time Warner Cable for years.  The bloated leasing fee per month is $8 and is costing us $96 annually just to have the ISP equipment in our home.  The value of the modem is a little over $100, meaning I have paid for the actual cost of the modem several times over by now.  It's much more frugal to purchase your own modem. In fact, consumers who purchase their modem vs renting typically save an estimate of $120 per year!  I don't know about you, but I can think of several other good uses for the money.  The money saved could be used for gas, groceries, or even to pay for my Hulu subscription!
The Netperian Wi-Fi performance Test
Nothing is more irritating than slow Internet!  I'm interested in saving money on my monthly Time Warner Cable bill, yet I am not willing to compromise with frustrating snail paced Wi-Fi performance.  Netperian, an independent organization with expertise in "real-world" Wi-Fi equipment testing, measured the Wi-Fi performance of three top cable modem competitors; ARRIS, NETGEAR, and MOTOROLA.  The specific cable modem/router devices under the test were:
Arris SBG6900AC 16×4 Cable Modem with built-in AC1900 Wi-Fi Router (LP: $219.99)
Motorola MG7750 16×9 Cable Modem with built-in AC1900 Wi-Fi Router (LP: $179.99)
Netgear C7000 24×8 Cable Modem with built-in AC1900 Wi-Fi Router (LP: $279.99)
The modems were tested with the latest firmware available in early August 2016 in real world conditions.  The conclusion was the Motorola MG7550 outperformed the Arris and Netgear.
Why is this important?  Well if you are planning to purchase your own cable modem and want the best value for your money, these tests give you the power of making a knowledgeable consumer purchasing decision!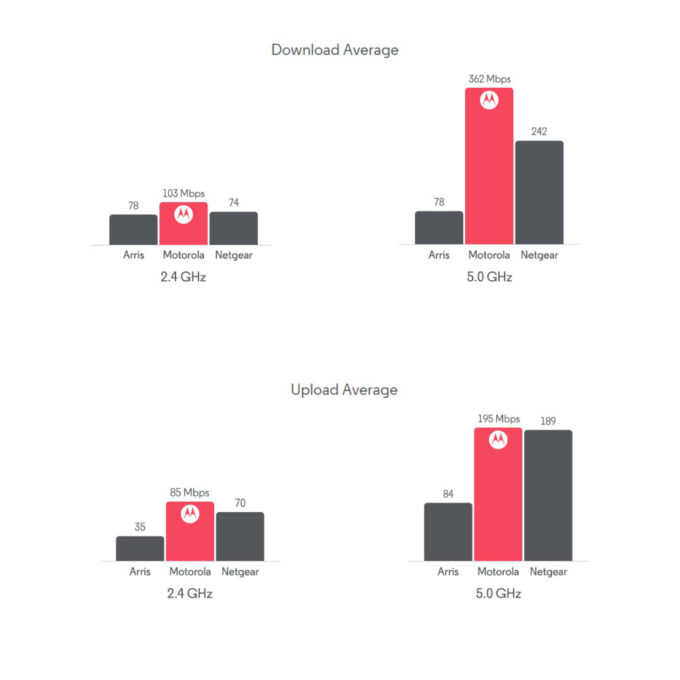 Motorola MG7550 Cable Modem with AC1900 Router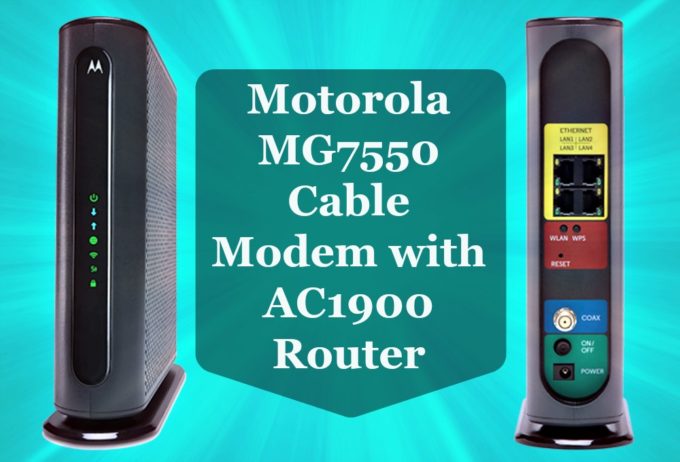 I received the Motorola MG7550 Cable Modem with AC1900 Router for review.  The instant it arrived on the door was the moment it was out of the box and hooked up!  Seriously, I think it probably took less than 10 minutes from start to finish!  I unscrewed the coax cable out from the back of my existing rented Arris modem and into the back of the Motorola MG7550.  Plugged the power cord in and called my ISP (Time Warner Cable), gave my account info and modem CM MAC number to the customer rep, and within a few minutes it was up and activated.  The entire process was simple and quick.  What took the longest was having to go through and change all the connection and security password settings on my devices.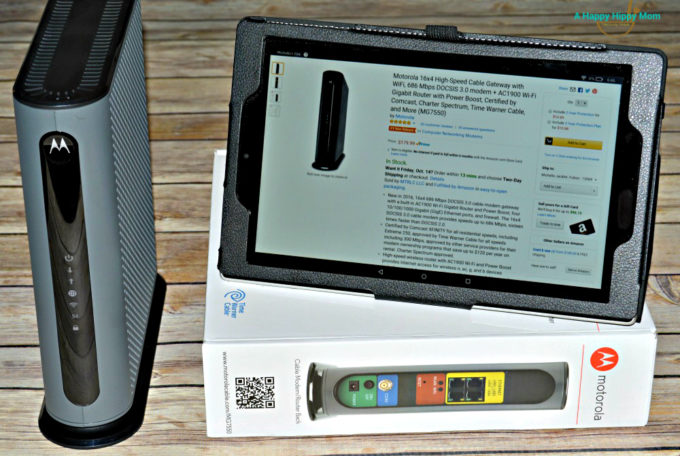 Wi-Fi Internet Usage Background & Motorola MG7550 Performance
To give you some background on my family's Wi-Fi internet usage, we each have our own tablets (4), smartphones (3), laptops (2) and smart televisions in our bedrooms (3), living room, and dining room.  Additionally, my daughter has a PS4, my son an XBOX One and Wii U hooked up to the Internet.  Our main source of entertainment is streamed from Netflix, Hulu, and Vudu.  As you can see, we are heavily Wi-Fi connected!  Multiple devices are always running at the same time.  I have not experienced one hiccup thus far since changing to the Motorola MG7550.  No lagging, freezing, or limited connection errors.  Everything runs smooth and quick!  And the best part, I know own my cable modem/router, so the $8 wasted fee is now taken off my cable bill!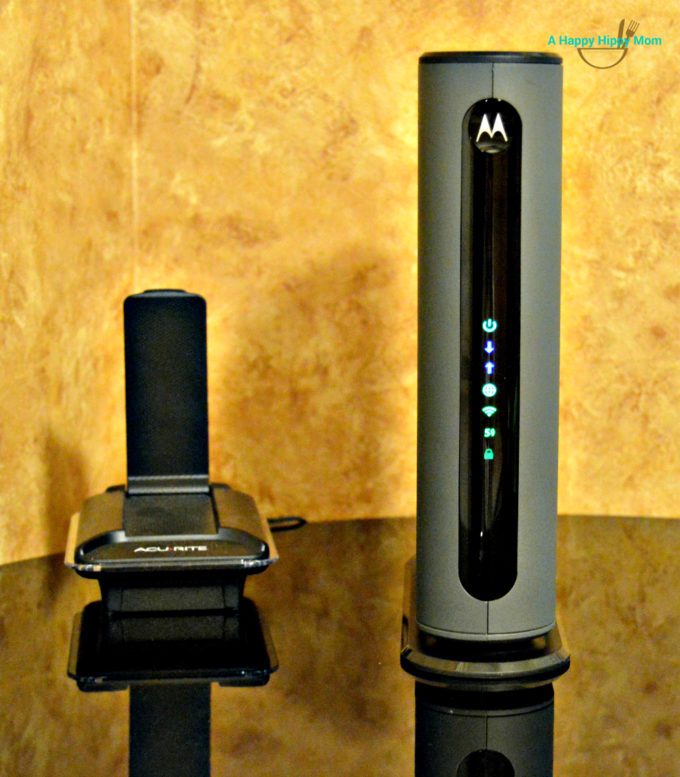 Features
Conclusion
The Motorola MG7550 Cable Modem with AC1900 Router is a great solution to reducing your ISP costs by eliminating the modem rental fee on your monthly bill.  It provides outstanding performance by combining a powerful dual-band AC1900 router with a fast 16×4 cable modem.   Motorola MG7550 is suitable for use with the highest speed services, supporting speeds up to 686 Mbps.
Additionally, the Motorola MG7550 Cable Modem with AC1900 Router comes equipped with plenty of security and safety features to help protect and control your connection.  The advanced firewall with DoS (Denial-of Service) offers double the attack prevention with SPI and NAT firewall protection.  Parents also can control access to child-inappropriate web sites with parental controls and the browser based Configuration Manager with easy menus and context-sensitive help.
For consumers seeking a high-performance cable modem with outstanding Wi-Fi and a good price, the Motorola MG7550 is a clear winner and priced right for $179.99.  If you plan on staying with your ISP for more than a year or two, investing in the modem is a smart and frugal plan.  Take control over your cable bill and don't miss out on cost-saving opportunities!
Buy it!
I can't think of a more thoughtful gift than giving a gift that saves a loved one money all year long! The Motorola MG7550 is available from leading retailers including Amazon, Micro Center, Newegg and Walmart.
For more information, visit: http://www.motorolacable.com/MG7550
FEATURED ON 2016 HOLIDAY GIFT GUIDE!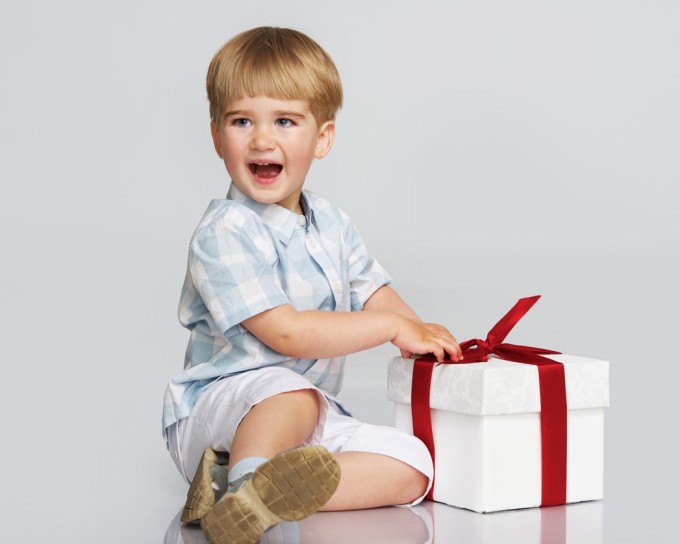 The product above is featured on A Happy Hippy Mom's 2016 Holiday Gift Guide!   The gift guide includes recommended gift suggestions to make your holiday shopping a breeze!