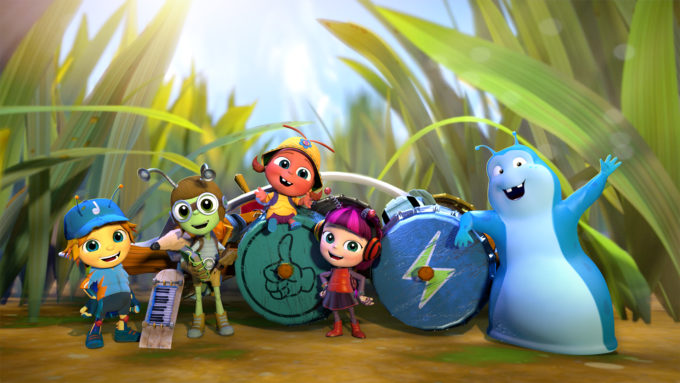 Disclosure: I am a member of the Netflix Stream Team, and this post is sponsored by Netflix. However, the opinions and ideas expressed here are my own.
The Netflix Stream Team is celebrating the new original series  Beat Bugs!  The animated show for kids premiered August 3rd on Netflix and is inspired by the music of The Beatles.  In Beat Bugs Season 1, top artists including Pink, Sia, Wesley Schultz (of the Lumineers), and Eddie Vedder help introduce the beloved Beatles classics to the new generation.
The feel-good show, intended for young viewers, is about five bugs who learn important life lessons all without ever having to leave their suburban backyard.  Jay, Kumi, Crick, Buzz and Walter crick-ta-pult into your heart while the story-line incorporates uplifting songs from the Lennon/McCartney 'Northern Songs' catalogue.  In fact, the series theme song is a new rendition of one of the Beatles best songs ever recorded —"All You Need is Love."
Currently, Netflix offers Season 1 containing 9 fun-filled episodes ready to be streamed.  Keep watching for Season 2 to be added sometime in November (projected for November 18). The new upcoming episodes will feature covers from rock legend Rod Stewart, Jennifer Hudson and Tori Kelly!
[field name= iframe]
Beat Bugs Season 1
P!nk: "Lucy In The Sky With Diamonds"
James Corden: "I'm A Loser"
Aloe Blacc: "Rain"
Robbie Williams: "Good Day Sunshine"
Eddie Vedder: "Magical Mystery Tour"
Frances: "In My Life"
The Shins: "The Word"
Wesley Schultz (of the Lumineers): "Honey Pie"
Sia: "Blackbird"
Beat Bugs Season 2
Rod Stewart: "Sgt. Pepper's Lonely Hearts Club Band"
Chris Cornell: "Drive My Car"
Regina Spektor: "And Your Bird Can Sing"
Jennifer Hudson: "I'll Follow The Sun"
Of Monsters and Men: "Eleanor Rigby"
James Bay: "Hey Bulldog"
Tori Kelly: "I'm Happy Just To Dance With You"
Jamming Out with Beat Bugs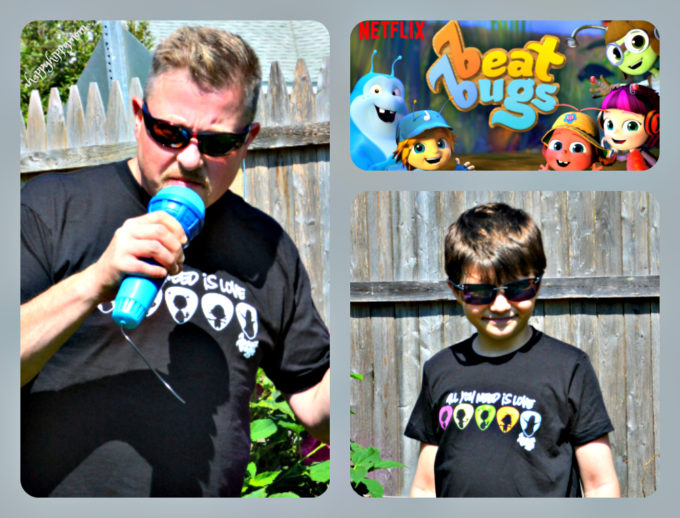 Music is a gigantic part of our life.  We listen to music while cooking, showering, traveling, and working out.  My family is use to jamming out to oldies from Led Zeppelin, Aerosmith, Van Morrison, Queen, and the Beatles.  It's just what we do!  This is why I like the Beat Bugs!  The show's story-line is for a younger audience, but the older generations can still join in the fun by enjoying the music.  It helps bring families together over classics through a cute and friendly platform!  If you have little ones at home…give Beat Bugs a chance on family night!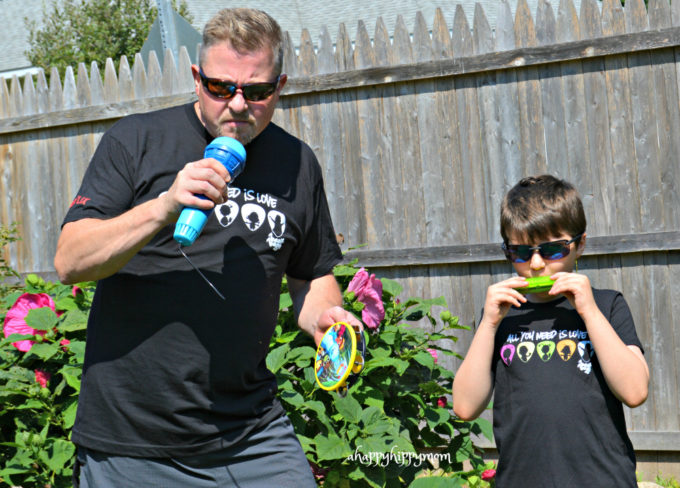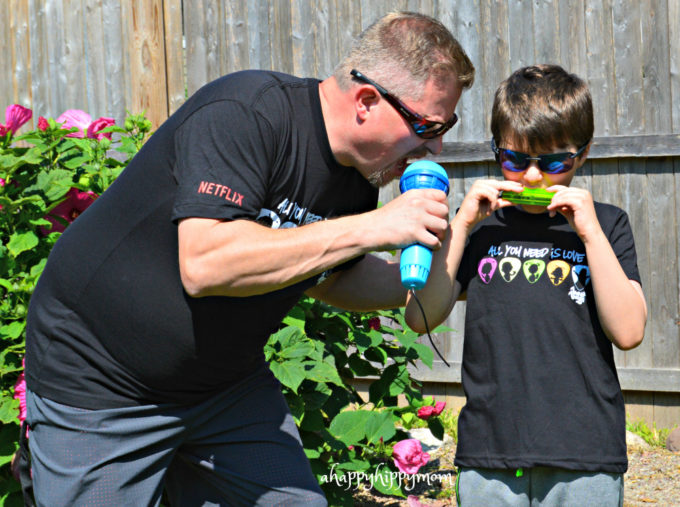 The Little Prince & Project Mc2 Spotlight
Stream on. Take a journey with The Little Prince (August 5) and watch Netflix like a kid – with joy beyond the stars. Once you're settled back on Earth, jump right back into your childhood with the girls of Project Mc2 (August 12) and explore what it takes to achieve STEM topics (science, technology, engineering and math) with these fun experiments.
New on Netflix for Kids, Tweens, Teens and Families
Dawn of the Croods: Season 2 (8/26)
Masha and the Bear: Season 2 – Now on Netflix
Ever After High: Epic Winter (8/5)
Netflix 6-month Subscription Giveaway!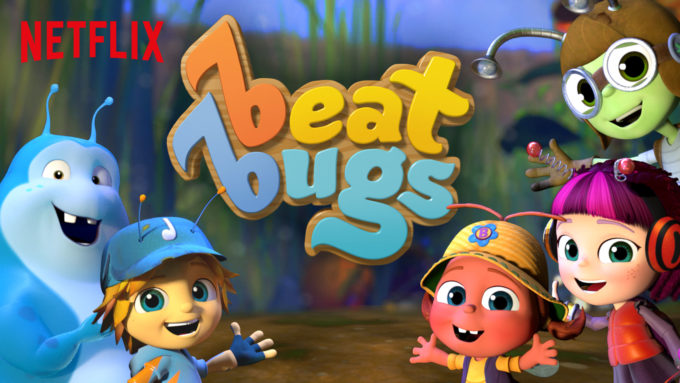 Netflix wants to get your family jamming out to Beat Bugs, too. As a Netflix Stream Team member, I have been given the opportunity to award a 6-month subscription card to give away to one lucky winner who submits their family's "All You Need is Love" cover using #BeatBugs!  Please leave a link to your video or photo using the Rafflecopter form to be entered.  Extra entries can be earned to increase your chances of winning!  Good Luck!
UPDATE:  I have just checked the entries and noticed the form is not showing the link to your photo or video.  If you forgot to add the link please email it to me or add it in the comment section below.  ALL ENTRY SUBMISSIONS MUST HAVE A LINK TO A PHOTO OR VIDEO OF YOUR FAMILY JAMMING OUT TO BEAT BUGS TO BE VALID to win the prize.
[field name= iframe1]