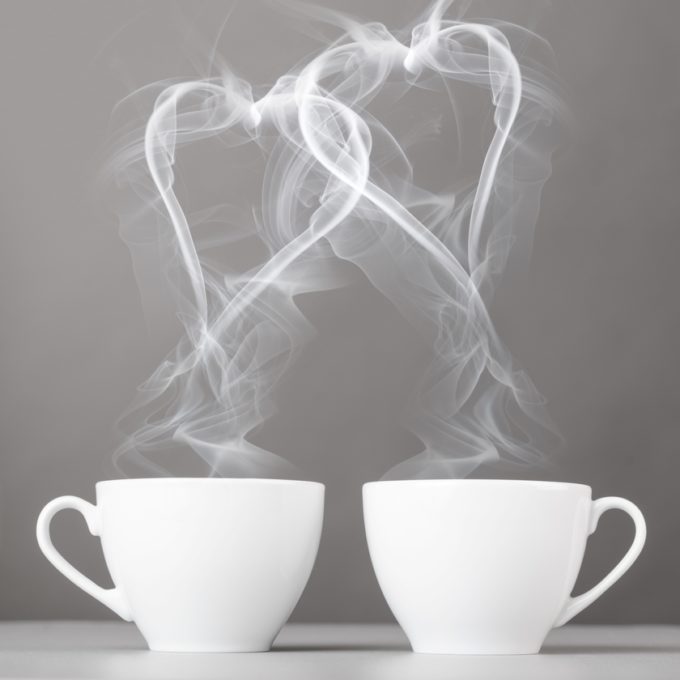 Disclosure:  Crazy Cups provided me with a product to facilitate this post.  The words and opinions expressed in this review are strictly of my own.
Happy National Coffee Month!  How have you been celebrating?  I have been sipping on Crazy Cups Salted Caramel Flavored Coffee.  Whether you decide to serve it hot or cold, the sweet and salty combo offers a rich and smooth brew to satisfy your morning coffee crush.  The medium roast flavored coffee has just the right amount of sweetness with a hint of saltiness.   What I like about it is that the flavor isn't overpowering, so the richness of the coffee shines through.  Oh and the aroma while its brewing…mmmmmm eye-awakening good!
August has been a scorcher!  90-degree weather this month has been the norm! The days are hot and the nights haven't been much better.  So, I have been enjoying my morning coffee in an icy cold treat.  I still crave the caffeine every day for the extra boost of energy, but can't bring myself to jump out of bed to anything with steam coming out of it.  I've been mixing my morning joe in a refreshing breakfast smoothie to get me off and going for the day.
One of my favorite ways to enjoy Crazy Cups Salted Caramel Flavored Coffee is whipped up with a frozen banana, ice cold milk, and a touch of agave.  It doesn't get much better than this folks!  You get your breakfast all in one glass!  I've included the simple recipe below in case you want to give it a whirl and join in the National Coffee Month celebration with a delicious icy treat.
About Crazy Cups Salted Caramel Flavored Coffee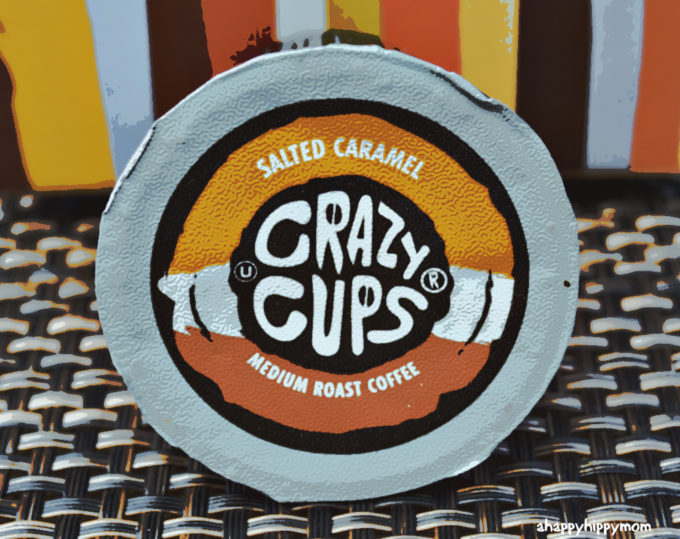 Treat yourself to an indulgent cup of rich coffee with the creamy, dreamy taste of salted caramel. Your tastebuds will thank you.
The Single Serve Cups contains 13 grams of coffee in each cup for a flavorful cup of coffee.
Compatible with Keurig brewer other than the Keurig 2.0 brewer.
Crazy Cups Are GLUTEN FREE, NUT FREE, NO CALORIES flavored coffee.
Use cool-peel-recycle technology – The cups are recyclable.
Salted Caramel Banana Smoothie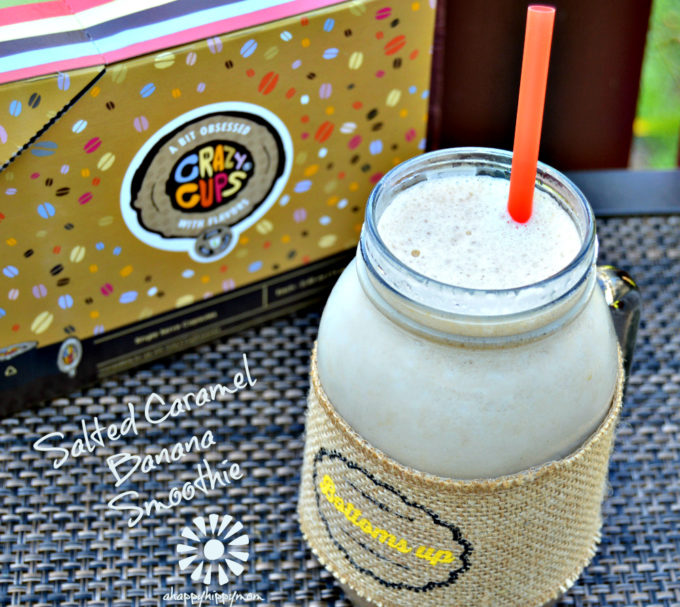 6 oz. Crazy Cups Salted Caramel Flavored Coffee, cooled
1 cup milk
1 frozen banana
1 tsp agave
Directions: Combine all ingredients in the blender and blend until smooth.
How are you celebrating National Coffee Month?
CRAZY CUPS SALTED CARAMEL FLAVORED COFFEE GIVEAWAY
Courtesy of our friends at Crazy Cups, a lucky reader is going to receive a delicious box (22 count) of Crazy Cups SALTED CARAMEL FLAVORED COFFEE SINGLE SERVE CUPS. 
To enter the giveaway, please follow the instructions provided on the Rafflecopter form. Please also leave a relevant comment to show your support!  Thank you!
Open To US Residents Only- age 18 + Ends September 15th , at 11:59 pm (eastern time)! Enter Daily!
[field name= iframe]