Many outdoor lovers agree that most of Canada's best RV country is in Ontario. With its pristine forests, scenic water courses, and dynamic terrain, Ontario welcomes campers from all over Canada and even the U.S. Of course, Ontario's wilderness lands are also home to a healthy bear population, so it's essential for RV campers to keep various safety tips relative to the wild life and the climate in mind to ensure that their getaway is unmarred by bear paws and claws. Wildlife isn't the only threat, so be sure that you are fully prepared when you pack up your RV and Ram 2500 to enjoy its many outdoor charms with safety and security in mind.
Mind Your Manners in Bear Country
When camping in Ontario's bear country, always make sure to keep your campsite as clean and tidy as possible. Keep food out of site and certainly not anywhere near tents if you have a large party. Naturally, sleeping in your RV is safer, but territorial males have been known to nose around campsites even when there is no food in sight. If you are doing all you can to avoid antagonizing any bears in your vicinity but you can't seem to shake one away from you camp, you may want to have your Ontario-approved pepper spray on you at all times when you are camping.
Male or Female Bear? Knowing the Difference Could Save Your Life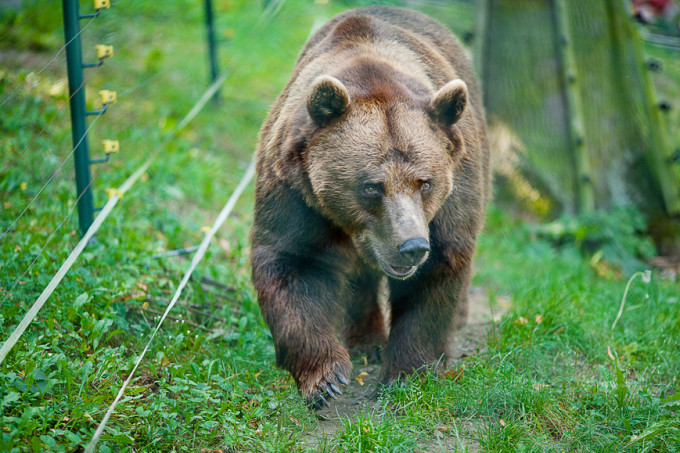 Over roughly the last century, 92% of bear attacks that proved fatal were committed by male bears. Although wildlife experts suggest that female bears will attack if they believe their cubs are in danger, they will often cease their attack if the human appears to be dead. If you are chased by a female, dropping and curling into a ball and laying still may save your life. Unfortunately, aggressive male bears cannot be suppressed in such a manner. You best chance to survive in this case is to try to appear larger than you are; wave your jacket high up over your head and yell loudly. You might also clang objects together in order to convince the bear to lie off.
Other Safety Tips
When camping in Ontario, especially during the spring or fall, be sure to check weather reports. Heavy rains or an early snow could catch you off guard and even prove unsafe if you are hiking a distance away from your camp. It's helpful to keep a compass and cell phone on you; however, don't expect cell reception in the province's remote wilderness tracts. Ideally, it's wise to camp with at least one other, but always tell someone where you plan to camp and when they should expect you to return.
Finally, make sure you research the location where you plan to travel. You don't want to miss out any special sights or attractions. By dressing for weather conditions and keeping these safety tips in mind, you can enjoy your outdoor getaway in Ontario's breathtaking woods.
Julianne Lane has worked for many years in public safety and is also an experienced outdoor adventure enthusiast. She likes to share her insights with an online audience and has recently written for a number of travel blogs.