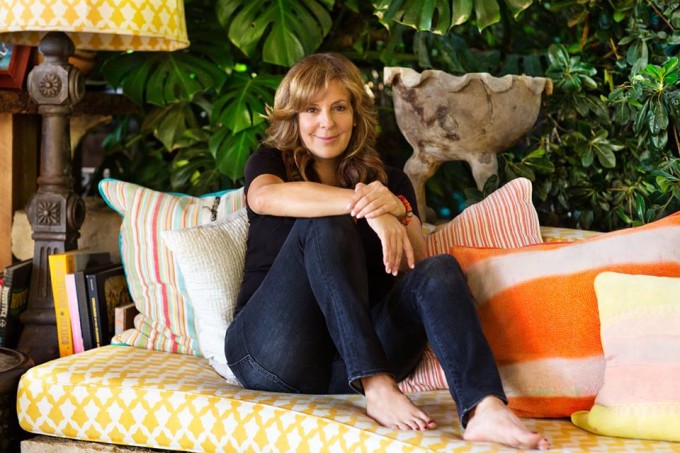 Disclosure: Giveaway prize and images provided by Victoria Jackson Cosmetics.
Last month I had an opportunity to review Victoria Jackson Cosmetics.  I absolutely love the brand's mission to help individuals look better, feel better, and attain a higher confidence level through the use of their makeup products.   Victoria Jackson's philosophy is the belief of letting your natural beauty shine through and makeup should not be used as a mask, but a way of boosting the beauty you have been born with. I couldn't agree more!  Additionally, I found the products I tried out to be of excellent quality!  In fact, the Victoria Jackson Survival Kit and Duo Foundation were  lifesavers last week when I took a 20 hour bus ride to Disney World with my daughter's school band to watch them perform on the Disney Performing Arts Onstage.  The cosmetic kit was compact and easy to use while traveling.  A definite must have!  So, I am happy to have the opportunity to be able to give one of my lucky readers a Victoria Jackson Cosmetics bundle containing: Foundation Duo (Light, Medium, Tan, or Dark), Fine Line Eye Pencil (Black), and Here Comes the Sun Bronzing Powder. Total value: $67.90!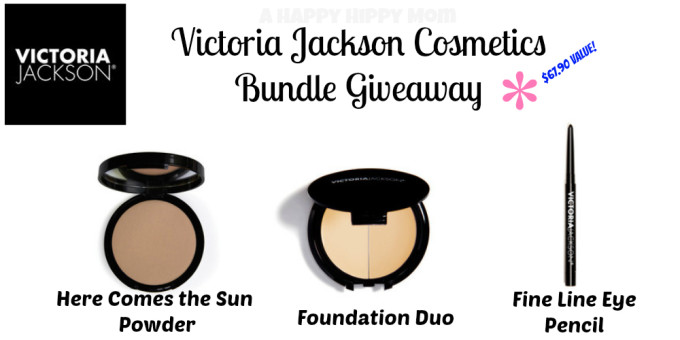 To enter the giveaway, please follow the instructions provided on the Rafflecopter form. Please remember to support this site by following on social networks such as Facebook!  Only entries using the Rafflecopter form will be eligible for prize. Thank you!
Open To US and Canadian Residents Only- age 18 + Ends April 18th, at 11:59 pm (eastern time)! Enter Daily!
[field name= iframe]

25% discount off!
Buy now and SAVE! Victoria Jackson® is offering an exclusive 25% discount off the entire site using promo code LOVEVJC at checkout.  Offer is valid until 4/30/15.
About Victoria Jackson
Having achieved success as a Hollywood makeup artist, cosmetics entrepreneur and TV infomercial pioneer, Victoria Jackson prefers to think of herself as "a goodwill ambassador for makeup." When women embrace self-confidence, she says, they learn the key to success, and liking who they see in the mirror is a powerful first step in that transformative process. "My personal philosophy has always been, 'When you look better, you feel better. And when you feel better, you can change your life,'" says Jackson, who in the last dozen years has volunteered hundreds of hours at women's correctional facilities, hospitals and youth support venues, teaching inner confidence through outer beauty.

A recognized trailblazer in the cosmetics and infomercial industries, Jackson has racked up eleven of them for her eponymous line Victoria Jackson Cosmetics, which has enjoyed an astounding billion dollars in makeup sales, and continues to grow. Jackson has also reached thousands of women through her two briskly selling books: Redefining Beauty: Discovering Your Individual Beauty, Enhancing Your Self-Esteem (Warner Books, 1993) and Make Up Your Life: Every Woman's Guide to the Power of Makeup (HarperCollins, 2000), a deeply personal account of her experiences in the business which she calls one of her proudest achievements.

An active philanthropist, Victoria's newest charity is near and dear to her heart. The Guthy-Jackson Charitable Foundation is dedicated to funding basic science research to find answers that will lead to the prevention, clinical treatment programs and a cure for Neuromyelitis Optica (NMO) Spectrum Disease. More information about NMO and the foundation can be found at www.guthyjacksonfoundation.org.

Married to husband Bill Guthy of infomercial giant Guthy-Renker, Victoria Jackson is a proud mom of three children and together they make their primary residence in Los Angeles.
Stay Connected