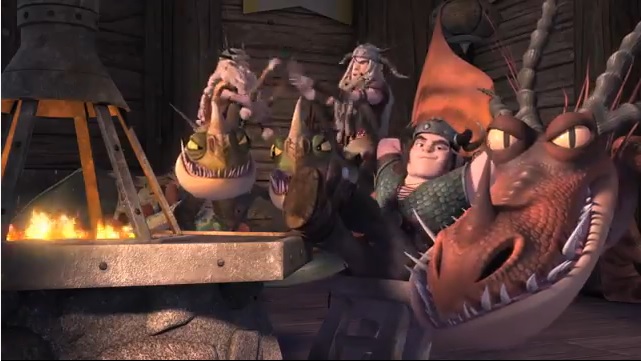 More exciting news coming from Netflix! On June 26, Hiccup and Toothless are back in the all-new action packed Netflix kids original series, DreamWorks Dragons: Race to the Edge.  The animated treat is based on the DreamWorks hit, How to Train Your Dragon.  In DreamWorks Dragons: Race to the Edge your favorite characters are now on adventures to "explore strange new worlds, seek out never-before-seen dragons and end the war between Vikings and dragons once and for all." Sounds perfect to stream on those rainy days during summer break when the kids are stuck inside looking for something fun to watch!
[field name= iframe]
Bloodline
For the adults, don't forget to checkout Bloodline!  I watched the first episode and was immediately hooked!  The series is set in the Florida keys and draws you in with the cast and the family crisis of events that happen once Danny arrives.  Okay, I admit at first Danny had me feeling sorry for him, but as the series progressed I was understanding why he was deemed the black sheep of the Rayburn clan.  The lies, deceitfulness, and a nasty past of hurt lead up to a very interesting roller coaster of emotional turmoil that ends unforgettable in season 1.  I binged all 13 episodes and now I wish I would have paced myself!  Bloodline Season 2 does not debut until 2016, so I have a long wait for the Rayburns to return!  Just a friendly reminder Bloodline is meant for adult viewing.  The f-bomb is a regular occurring word along with drug use and other adult dysfunctional situations meant for grownup eyes only.
Netflix April #StreamTeam Picks!
This month's recommended Netflix #StreamTeam April picks include recently added titles like the second installment from the DreamWorks series, How to Train Your Dragon 2, and the latest Netflix originals, Marvel's Daredevil, and Inspector Gadget!
For your little kids:
1. The Gruffalo
2. Care Bears: S1E8, Untruths and Consequences
3. Veggie Tales in the House: S1E9, Lie-monade
4. Little Princess: S1E9, I Didn't Do It

For your big kids:
1. Totally Spies!
2. A.N.T. Farm: S3E9, Pants on Fire
3. Spy School
4. Jessie: S1E14, World Wide Web of Lies
And for teens and parents:
1. Bloodline
2. Revenge
3. The Bling Ring
4. Pretty Little Liars
NEW ON NETFLIX for kids and families
1. Monster High: Haunted (3/10)
2. How to Train Your Dragon 2 (3/11)
3. Inspector Gadget (3/27)
4. SUPER 4 (4/10)
How are you and your family enjoying Netflix this month?