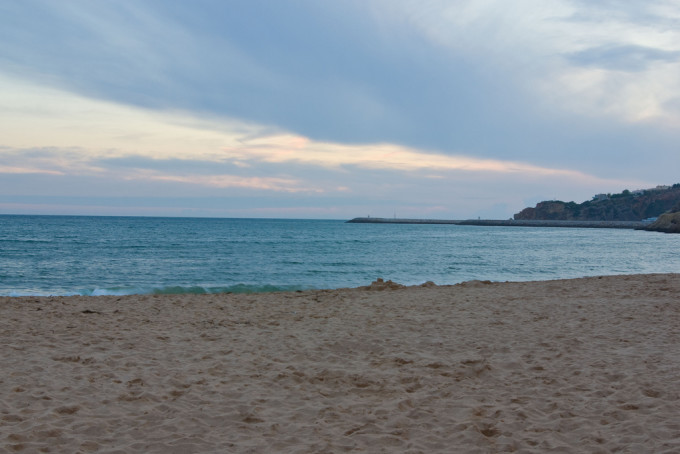 For many people, Portugal's Algarve region is an ideal tourist destination with its fine beaches, picturesque villages and towns, great golfing, Mediterranean climate and relatively low cost of living. The region's capital is Faro; often described as the gateway to the Algarve and the southernmost city in Portugal.
Getting there by air often means going via Faro's International Airport, as you'll find Faro flights readily available and great value. Instead of settling on an onward journey straight away however, why not take the time to see what attractions the town itself has to offer?
Not only does Faro have great sandy beaches with fine views of the off shore islands such as Ilha de Faro and Ilha da Barreta, but you'll also have the opportunity to try a full range of water based activities such as fishing, boat trips, water skiing, jet ski hire and even dolphin watching! For an unusual and memorable day out, take an organized catamaran tour from Faro to Desert Island, to learn about the flora and fauna. For the ultimate romantic experience, you can't beat a sunset sailing trip, where you can sit back and enjoy a complimentary bottle of sparkling wine whilst enjoying the view.
A more modern way to sight-see would be a Segway tour through the gorgeous Rio Formosa National Park, where you can take in the scenery and fascinating wildlife, including many migratory bird species in the Spring or Autumn.
In terms of cultural experiences, you won't be disappointed, especially if you head to the old part of the city, the 'Cidade Velha'. Here you can explore the magnificent Manuel Bivar gardens, the town's historic Cathedral, and the 17th century Episcopal Palace. Take in the Museu Municipal too; housed in an impressive former Convent, it incorporates Roman remains, 3rd century mosaics, early Islamic artifacts, and art works by renowned local artists. The building itself is in the former Jewish quarter, and the nearby Jewish cemetery and museum, are of great historic significance and make a fascinating visit.
Those in Faro to party will be pleased to hear that the region comes alive at night. The strong student presence at the local university, has meant a thriving bar, club and theater scene. The Bar Patrimonio with its lively nightclub, O Castelo, and the Pe do Copos Restobar with tapas and live jazz, are just three of the hottest places to go in this modern city.
And if all that doesn't quite float your boat, then why not walk home past the stunning yacht filled marina… after all, we can all dream, can't we?
Image by wiseguy71 used under the Creative Commons license
Image by wiseguy71 used under the Creative Commons license