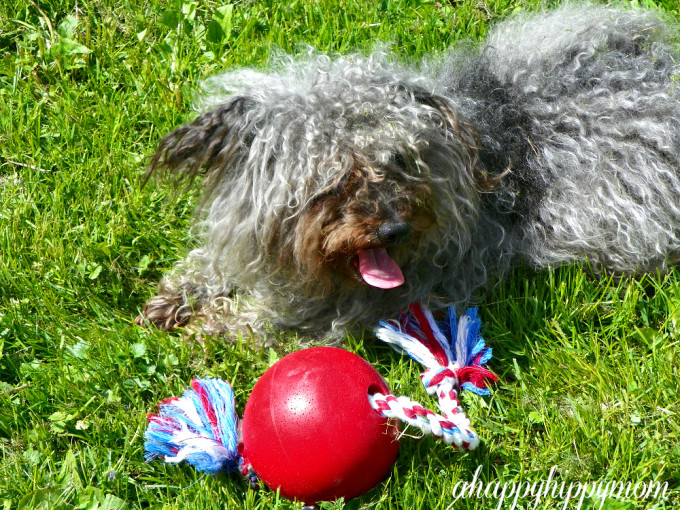 Disclosure:  Netflix provided me with info for this post.  The words and opinions expressed in this article are strictly of my own.
The Netflix #StreamTeam is celebrating pets this month! I can't think of a better way to start the New Year than to honor the four-legged members of our families. They enrich our lives with joy, love, and companionship and ask for very little in return.
I have a tiny zoo going on in my home. I know I have talked about my fur babies in the past, but for those readers who are new or might have missed those posts—I have 4 dogs and one very grumpy looking cat all under one roof! Meet the four-legged stars residing in my house!
Sophie (Blonde English Lab)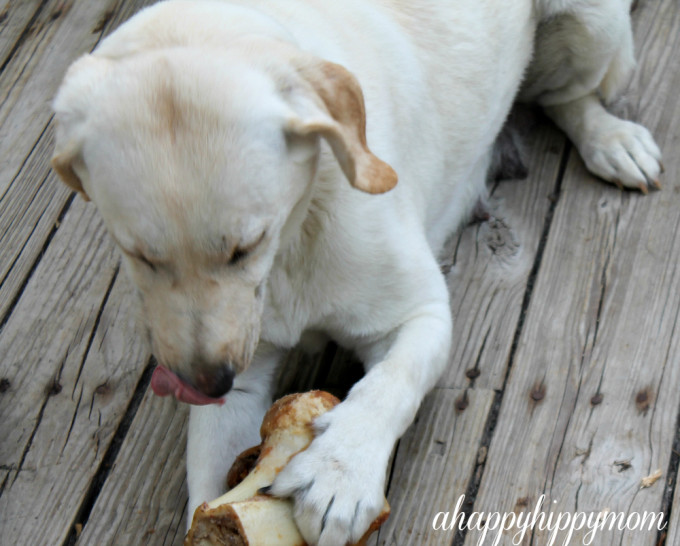 Sophie is 3 years old and has the sweetest disposition. She is gentle, loving, and likes to lay her head in my hands. Her favorite things are long belly rubs and mud rolls.
Sam (Black English Lab)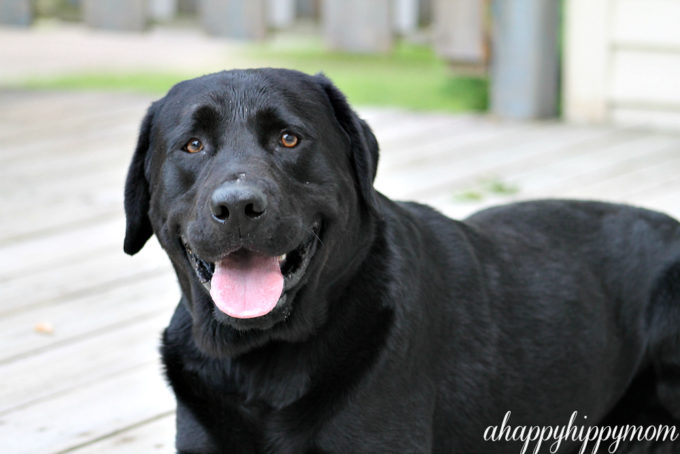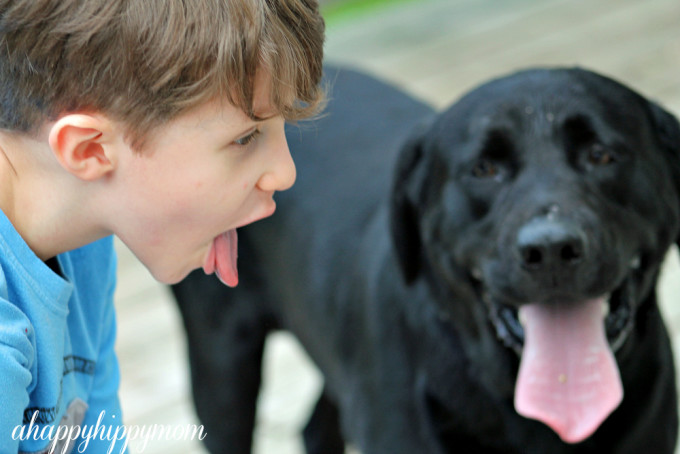 Sam holds a very special place in my heart, since he was a gift for my birthday. He is the first English Lab to enter our family and has been with us for almost 4 years. Sam is very protective, guards our yard, and loves car rides. He comes from a long list of English Lab Champion Bloodlines and can be easily identified from the American Lab with his large block-head and short, stocky build. Even though he is no longer a puppy, Sam is still our big baby. His favorite activities are tossing his food dish in the air and playing fetch.
Molly (Chocolate English Lab)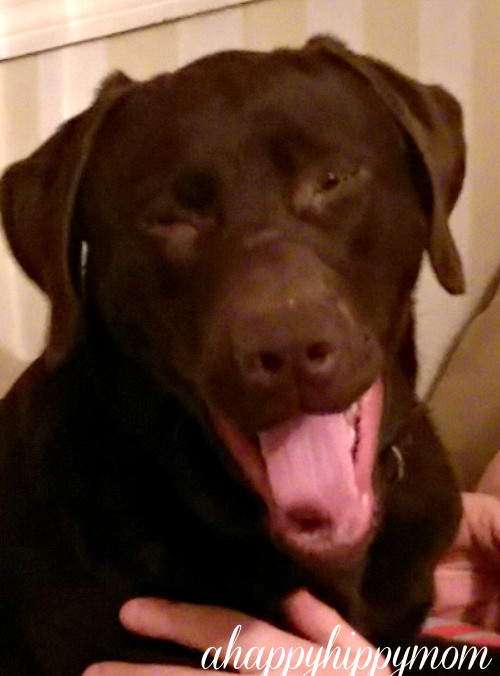 Molly…sigh. What can I say about Molly? She is beautiful, but the most stubborn dog I have ever owned. Molly is only 9 months old, so there is lots of room for behavior improvement. I am still trying to teach her to come when called and not to chew her surroundings. Hopefully, she will pick up some of the good habits from Sophie and Sam.   On the positive side, Molly is extremely intelligent, playful, and very friendly.
Pepper (Cairn-Poo)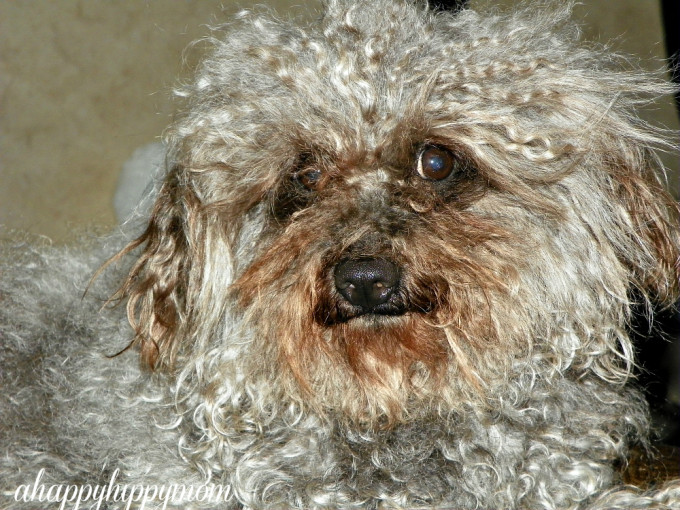 Pepper is the cutest, most adorable little bundle of fur you could ever meet! She is my daughter's dog and has been a part of our family for nearly nine years. Pep is the easiest to care for and brings extreme happiness to our home. She LOVES to cuddle on the couch and chase Rotini!
Rotini (mixed fur)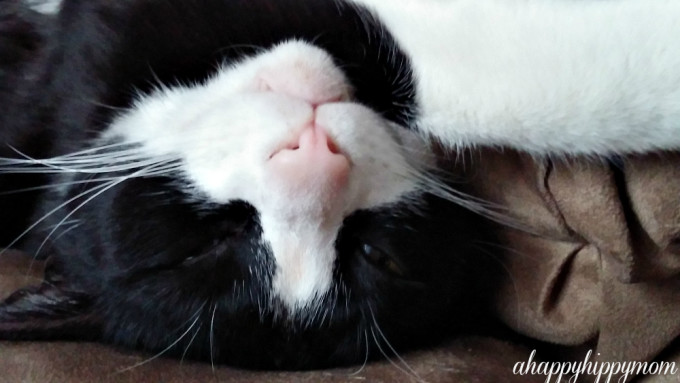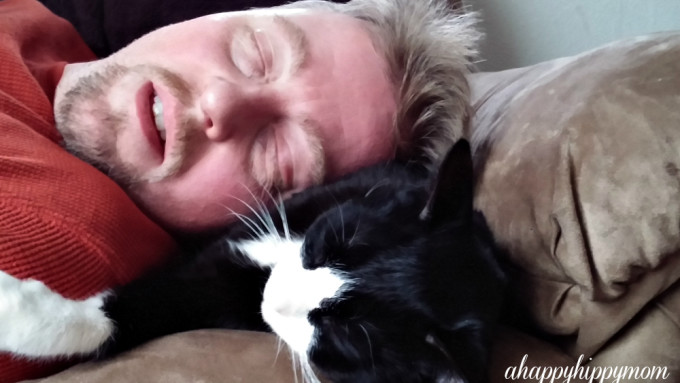 We rescued Rotini 3 years ago from the animal shelter. He is very appreciative and enjoys basking on the windowsill to soak up the warmth from the sun. The funny thing is Rotini doesn't like to be touched unless he initiates the petting process first. Also, he looks grumpy but is always spunky and very happy. Rotini loves playing with Pepper and jumping out at you from under the table when you least expect it!
Celebrating Pets – Four-Legged Stars to Stream on Netflix
In celebration of pets this month,  the Netflix staff pulled together a few of their favorite dogs, cats and even monkeys who hit the big screen.  The titles all feature the cute factor and deliver important lessons on courage, protection and love. Check them out!
For your little kids:
1. Pet Party
2. Clifford's Puppy Days
3. Littlest Pet Shop
4. The Adventures of Milo and Otis
5. Snow Buddies
6. Sabrina, The Animated Series
For your big kids:
1. The Adventures of Puss in Boots
2. Annie
3. Step Dogs
4. Jumanji
5. Hachi: A Dog's Tale
6. Air Bud
7. Monkey Trouble
And for teens and parents:
1. Anchorman 2
2. Frasier
3. Family Guy
4. Friends
5. Red Dog
6. Wilfred
Kitty Bank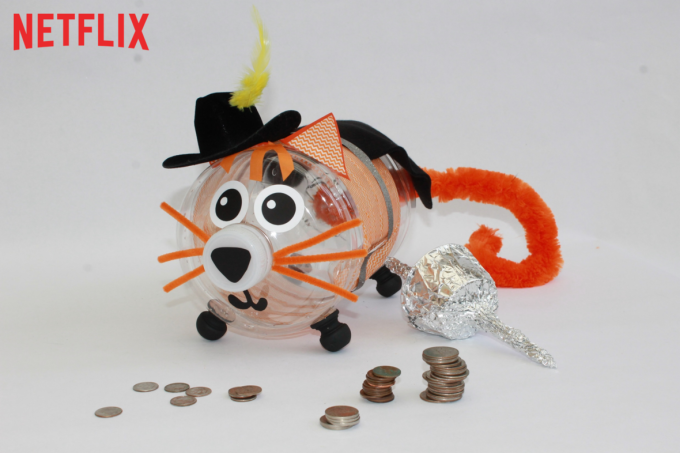 Guard your treasures from sticky paws or save up for your first pet with this DIY kitty bank. Click here to learn how to make your own.
Hot Chocolate with Marsh-Meows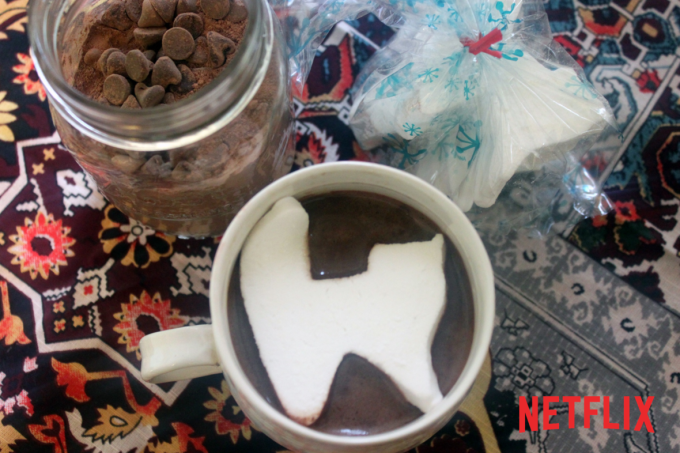 Channel your inner milk connoisseur with this homemade hot chocolate recipe featuring cat-shaped marshmallows — the purr-fect winter treat! Click here to learn how to make your own.