Wasting food (#foodwaste) is such a sin. Not to mention, a definite misuse of money! For 2015 one of my resolutions is to cut food costs by at least ¼ and to overall reduce food waste. I cannot tell you how many times I have reached in my refrigerator to throw out rotted veggies, fruits, and dairy products. The main reason these items get tossed in the bin is due to over buying, lack of cooking enthusiasm, and just plain brainlessness.  I know I am not alone out there! You know who you are, so don't point your finger in disgust and poo-poo at me! The truth is there is no reason for food waste if you use your smarts and start utilizing the resources around you, such as nifty apps created to aid you in the kitchen.
Recently Paul Saxby designed Make-A-Meal app to help cut food waste and slash grocery costs. The app is free to download and contains 1000 recipes. 150 of the recipes are free to browse and a small in app purchase of 99 cents unlocks the other 850. I decided to take Make-A-Meal for a spin and unlock the recipes, so I could get full use out of the app. I know there are other apps like this on the market, but this one is extremely easy to use and contains a large database of recipes as well as pretty food pictures to go along with each dish. Being a very visual person, photos of what the recipe is supposed to look like is an extreme importance to me when trying out new meals. In fact, I will skip over a recipe if it does not include a photo of the finished dish no matter how good the ingredients sound.   Silly? Perhaps it is, but the photos are what motivate me to get up and cook!
What I like about Make-A-Meal is you can search by ingredients to narrow your recipe choices down. For instance, say you have some celery in your fridge that is getting close to its use by date and you want to consume it before it goes bad. Additionally, you have fresh chicken that has to be used too. All you do is add those two items in the app's "Search by ingredients" option and you will be shown recipe suggestions using those items.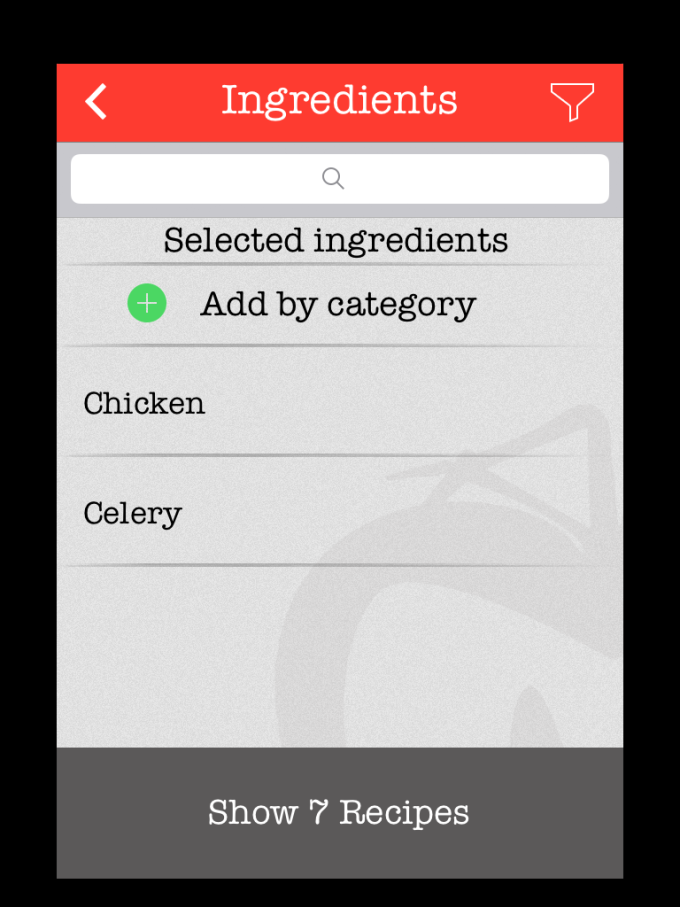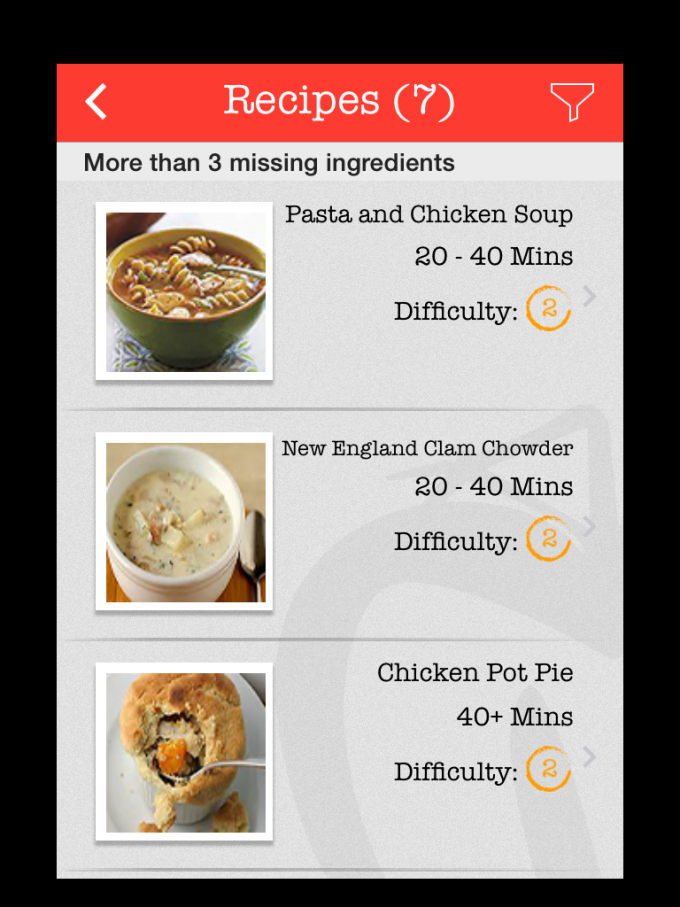 Make-A-Meal also considers dietary needs, such as Vegetarian, Vegan, Nut-free, Dairy-free, and Gluten-free. There is currently 336 vegetarian, 941 nut-free, 354 dairy-free,413 gluten-free, and 68 vegan recipes to choose from. Also, each recipe has the level of difficulty along with the time it will take to make.
If you are looking to reduce food waste and cut food cost try Make-A-Meal! What do you have to lose? The cost of unlocking the app ($0.99) to get full use of 1000 recipes will pay for itself 100 times over! Check it out!
Money Saving Recipe App Make A Meal Launches to Cut Food Waste
Free app to help homes cook with food which would otherwise be wasted with money saving food tips and recipe inspiration

Budget conscious foodies and those looking for new ways to feed their families without breaking the bank can now get help to create delicious dishes using food and ingredients already in their cupboard with the launch of the brand new Make A Meal App.

Designed to save money on the weekly food bill and cut down on the amount of fresh produce, store cupboard staples and groceries thrown away each week, Make A Meal works like a tasty search engine. Simply input one or more ingredients and then choose from hundreds of recipes using those items, sourced from chefs around the world. From traditional British dishes to mouth watering Asian inspired cuisine, the Make A Meal App reduces wastes and can help to cut the weekly food bill.

"This app will save money on your food bill and reduce waste by using the food already in your cupboard," said Paul Saxby who developed Make A Meal. "If you've ever found yourself wondering what to do with the leftover vegetables in the fridge, or are desperate to breathe new life into the odds and ends gathering dust in the larder, this money saving recipe app is perfect for putting a fresh twist on underappreciated staples. 

"Simply tell the search engine one or more ingredients you have hanging around to view matching recipes, then Make A Meal. There are 1,000 recipes to choose from with dishes to suit every diet, including vegetarian and gluten free options."

The Make A Meal App is compatible with iPhone and iPad so it can even be used for inspiration during the weekly supermarket shop. A total of 150 recipes are available to browse for free, with an in-app purchase of £0.79 unlocking the remaining 850.

It has won both the UK and US App Design Awards Best Cooking App titles.

Food waste is a huge and growing problem in the UK with the charity Love Food Hate Waste estimating that seven million tonnes of food and drink are thrown out by households around the country each year. Around half of this food is edible. The wasted food bill tops £12.5 billion pounds per year, costing the equivalent of £470 per household for those with no children, and £700 a year in homes with children.

"Fresh fruit and vegetables are typically the items that are most neglected and make up a huge chunk of the nation's unnecessary food waste," said Paul Saxby. "Other offenders are cakes and breads. Whether it's making a hearty stew or a delicious bread pudding, Make A Meal App provides lots of inspiration for using up items such as vegetables in delicious, healthy and creative dishes. It's an easy way to tackle food waste before it becomes a problem by giving simple instructions and easy to follow recipes for lots of products that normally get shoved to the back of the fridge or cupboard before finding their way into the bin."

Download the app for free from the App Store or visit www.make-a-meal.co.uk to find out more.

Food Waste Facts (Source: Love Food Hate Waste)
50% of all food waste in the UK comes from households

We throw away 7 million tonnes of food and drink each year

Half of this wasted food and drink is still consumable

Fruit, vegetables, bread and bakery items are amongst the most commonly wasted food products

The UK throws away more food than packaging every year

Households without children waste £470 per year on discarded food

Households with children throw away £700 worth of food per year

If food waste was stopped, 1 in 4 vehicles could be taken off the road