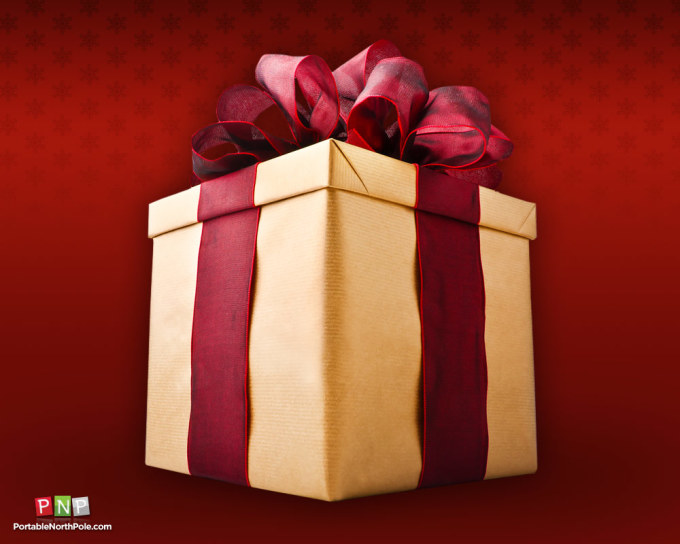 Disclosure:  PNP via Child's Play Communications provided me with a Holiday Pass to facilitate this post.  The words and opinions expressed in this article are strictly of my own.
Remember when you were a kid and the excitement you felt of staying up on Christmas Eve to try and catch a glimpse of Santa Claus? Or the fun of helping mom bake Christmas cookies to leave the tasty treat on the table with a glass of milk as a way to reward Santa for visiting? For most of us those memories were a happy time in life and we have passed down the tradition of Santa Claus to our own children. However, keeping the magic of your child believing in Santa can be challenging. Children are definitely smarter these days and the old tricks of Dad dressing up as the jolly red guy do not work anymore. It takes some clever intervention to keep the magic alive, such as the Portable North Pole (PNP)!
PNP Santa Personalized Video Messages
[field name= iframe]
Portable North Pole is a truly magical way of keeping the thrill of the Santa experience going for both parents and children. We look forward to the enchanted portal every year as a means of bringing the joy of Santa Claus into our home and have made it a tradition since 2009. The Santa personalized video messages and phone calls from Santa are so much fun and my son absolutely loves them! Not to mention, I get an enormous kick watching his reaction to learning if he made the Naughty or Nice list. His facial expressions while watching the Santa stories and Verdict Machine results are priceless!
For 2014, Santa has a whole new bag! Back for a 7th holiday season, the PNP is getting ready to reach a super milestone this season, with 100 million personalized video messages viewed since its launch in 2008. Even though that news is extremely sensational, the real exciting part is that the PNP experience is FREE FOR EVERYONE! The video used to cost $3.99, but is now being offered free to all families. Along with the FREE personalized video from Santa to remind children to stay on his Nice list, the PNP has several other festive FREE activities including a free phone call from Santa, Free mobile app game – "Santa Sprint" for tech-savvy kids, and Free personalized video for grown-ups to send to their loved ones as a fun part of the holidays. There is also tons of other fun updated stuff happening at portablenorthpole.com, such as elf stories, behind the scenes Q & A, pictures of secret places in Santa's village, downloadable coloring images, and the video channel were children can watch messages from Santa!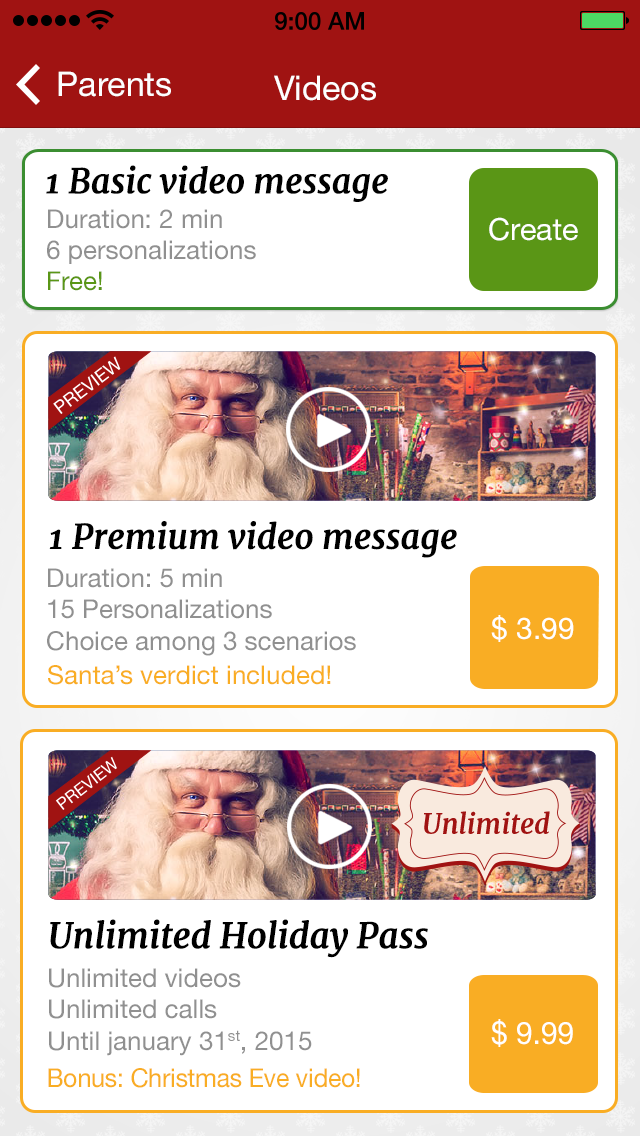 Families with multiple children or who want more Santa personalized video messages should consider purchasing the Premium video or the Holiday Pass.
Premium ($4): Significantly more personalized than the free version, plus it's longer and there are three storylines vs. one in the free. It's good for families with more than one child (you can do different storylines for each child) and it offers unlimited mobile viewing.
Holiday Pass ($9.99): Create an unlimited number of premium videos and calls from Santa. Perfect for families with more than one child and the best value option (unlimited downloads are included).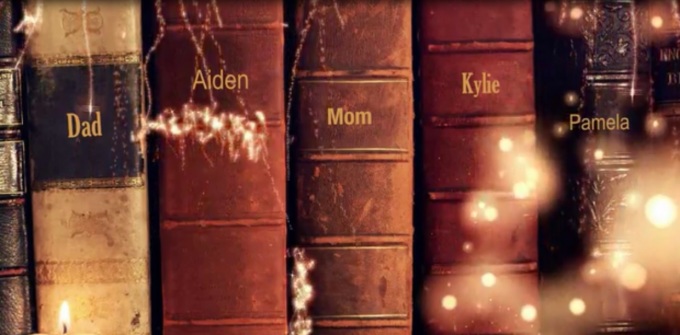 This year I received the Holiday Pass and love all the Santa magic and elf antics! I already created a personalized video for my son to get him working harder on making Santa's Nice List this year. I had three scenarios to choose from to create his video including "A Song just for You," "Secret Places," and "Movie Star." Cool features such as your child's name appearing on a book in Santa's library among 4 first names of desired relatives and/or friends, a picture of a pet, and a photo of his/her home are just some of the personalization that can be chosen to add a special touch to the video. I plan on creating Santa personalized video messages every week and a very special one on Christmas Eve to let him know he made the Nice List from the Verdict Machine (powered by a pedaling elf) to get him super excited. Plus, the unlimited phone calls from Santa are fantastic for increasing the holiday magic as well!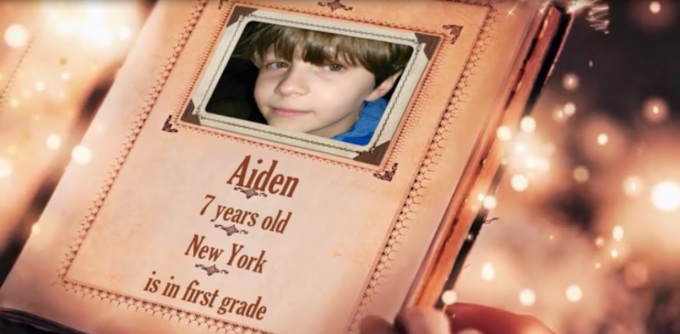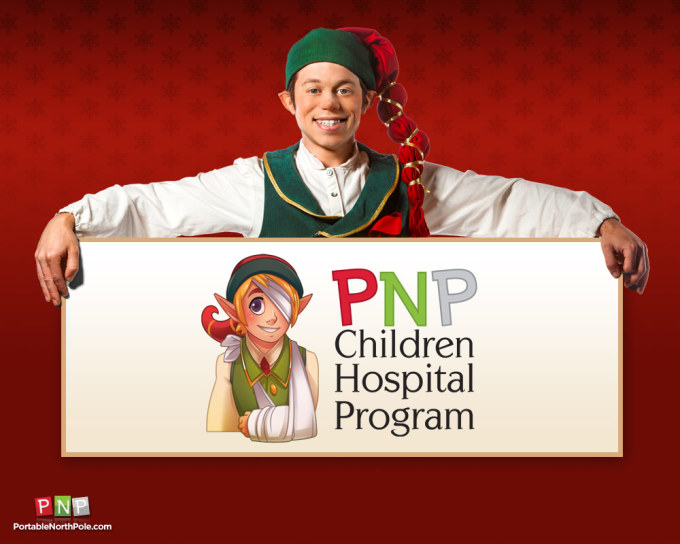 In the spirit of giving, the Portable North Pole donates 5% of all web sales to children's hospitals in the region of the purchaser. They pledged $75,000 last year and expect this number to grow in 2014.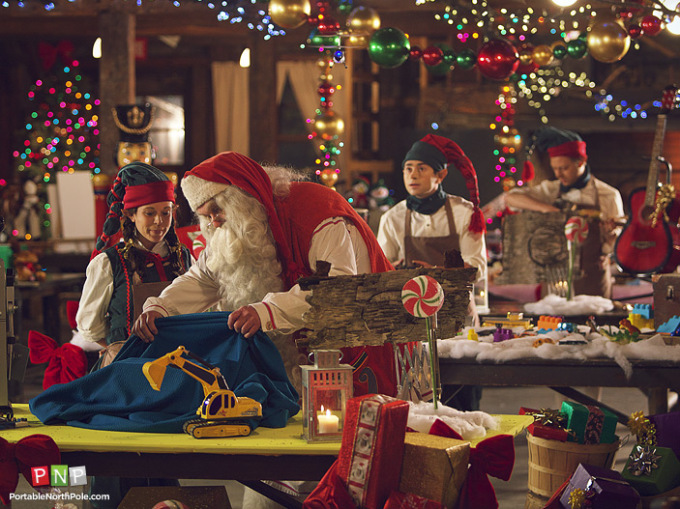 So check out behind the scenes at Santa's Village for all the free activities and funny footage of the elves as they get in trouble while doing their daily chores.  There is tons of Santa fun to keep your family entertained. Oh, and if you have a spouse, coworker, or friend who needs a Ho Ho Ho reminder they need to be a little nicer or you just want to throw them some good Santa cheer, there is even an option for "cheeky" Santa personalized video messages for grown-up "kids at heart!"
Enjoy 20% Off at PNP!
Enjoy 20% off the Premium or Holiday Pass options at portablenorthpole.com when you apply the promo code during checkout!
Stay Connected
Facebook: https://www.facebook.com/PNPSANTA
Twitter: https://twitter.com/PNPSanta
Pinterest: http://www.pinterest.com/pnpsanta/