The biggest excitement of New Year's Eve is the countdown and watching the ball drop!  But for youngsters midnight comes way too late and their little tired bodies collapse before ringing in the New Year.  The next morning they feel like they missed out on all the fun and that is not a good way to kick off the year! Don't you agree?  However, there is a very cool solution!  Make believe its midnight at your child's usual bedtime with a very kid-cool countdown!
According to a recent survey from Netflix, 36% of parents admitted they either had or planned to start the party early and fool their kids into thinking its midnight long before the ball drops.  Now, I'm not big on deceit and selling lies to my children is not in my guide to good parenting (except Santa of course).   But why should families have to exclude their young members when they can celebrate all together? They shouldn't!  And world renowned party animal King Julien, star of DreamWorks Animation's ALL HAIL KING JULIEN on Netflix, couldn't agree more!  Here is what he had to say about the matter.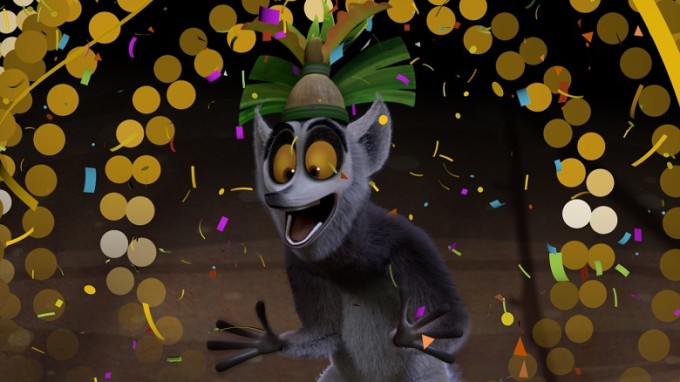 "I was totally bummed when I heard that some of my favorite little party people aren't allowed to stay up until midnight for the biggest party of the year," said King Julien, King of the Lemurs. "But then I realized I'm king, I make the rules! So move over, Ryan Seacrest, I've got my very own on-demand countdown party on Netflix. That means the New Year's Eve party is always on – just how it should be! What better way to ring in Julien-uary?""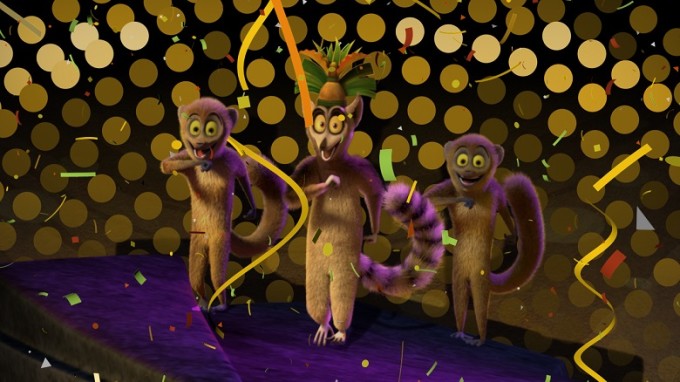 So, the King of Lemurs decided to create an awesome kid-sized countdown "special" on Netflix that families can use to ring in 2015 whenever they choose to celebrate.  The countdown features three minutes of high-energy, music-filled fun that lets kids join in on the New Year  celebration no matter the time of day. The countdown will be available in the U.S., Canada, Latin America, UK, Ireland, the Nordics, the Netherlands and France beginning on Dec. 29th at Netflix.com/KingJulien.
Oh and don't forget to check out the King's new ALL HAIL KING JULIEN series,  which launched on Dec. 19, 2014!  The first five episodes are available for Netflix members to watch instantly and are perfect for entertaining the youngsters during holiday break!
Happy New Year and PEACE OUT!