*Special news announcement!
Hearts and Handbags:
Forty-two million women have or are at risk for heart disease.  It's the biggest killer among women in the U.S., as heart attacks claim the lives of more than 250,000 women annually, which is six times more than breast cancer.  With the help of actress, singer and author Vanessa Williams, who is currently starring in "The Trip to Bountiful" on Broadway, Bayer HealthCare, the makers of Bayer Aspirin and WomenHeart: The National Coalition for Women with Heart Disease, launch Handbags & Hearts, a national campaign that leverages the link between women and their handbags – the one item they do not leave home without – and urges women to pledge to carry aspirin at all times and learn the symptoms of heart attack to be prepared for one.
How to Participate:
·        Take the Pledge: For every Handbags & Hearts pledge and share received, Bayer HealthCare will make donations ($1 for pledge, $2 for share) to WomenHeart up to a total of $200,000.  Together we can save hearts – one handbag at a time.
·         Donate: Bayer has designed a Heart Attack Preparedness Kit that carries aspirin and provides tips for what to do in case of a heart attack.  You can make an additional donation of $5 to WomenHeart to receive the kit at HandbagsAndHearts.com.
·         Advocate: Encourage all the important women in your life to take the pledge and learn the symptoms of women's heart attacks, which can be different from men's symptoms.
·      Visit: Go to www.HandbagsAndHearts.com to take the pledge and learn more about heart disease in women and Vanessa William's personal connection to heart disease.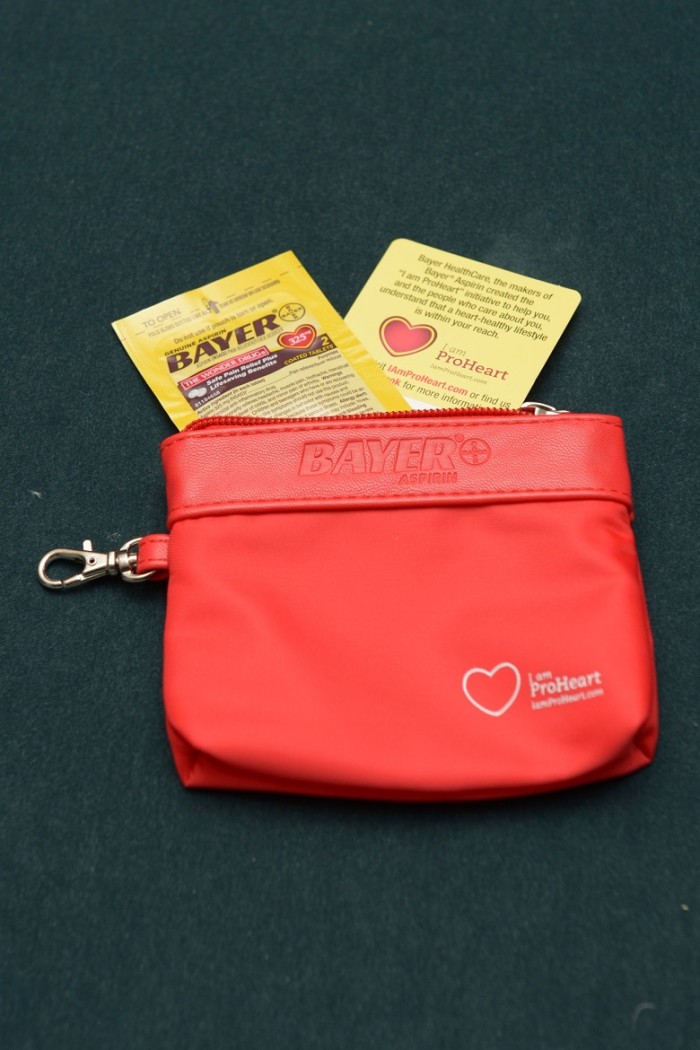 *Assets provided by MMC, an Omnicom company