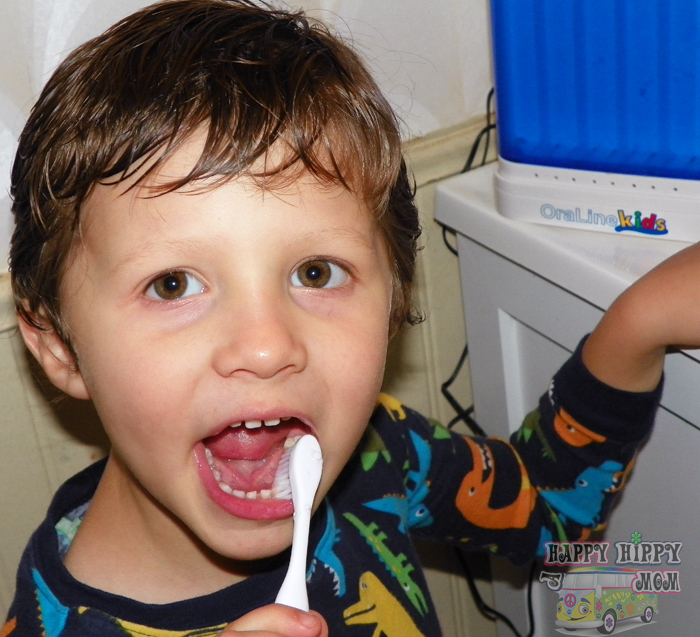 It's time for my OraLine update to let you know how my son and I like the products!  Over the past couple of weeks we have been trying out the OraLine kit, consisting of customized toothbrushes with my son's name and photo, an OraLine  60092 Toothbrush Sanitizer, and Bubble Gum flavored ADA approved fluoride toothgel that contains no sugar.  The system was developed by OraLine to eliminate the possibilities of cross contamination and is a new way to fight germs.  The kit is perfect for the approaching school year to help my family combat  the microorganisms that can cause gum disease, along with staphylococcus and the cold and flu virus commonly found on toothbrushes.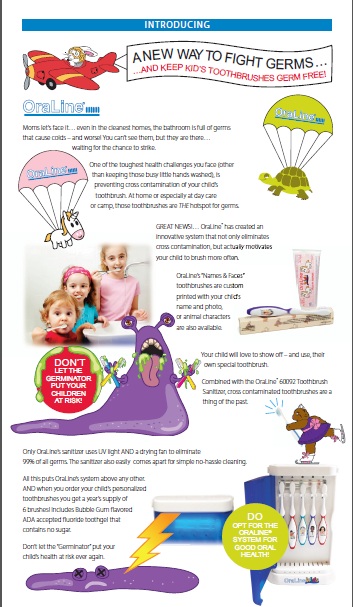 The complete program is very user-friendly and uncomplicated and my son is actually asking to brush his teeth without the need of me being required to tell him, which happens to be wonderful as it is one less nagging thing I have to stress about before he goes to bed.  He is not normally allowed bubble gum,  therefore I think he enjoys the flavor of the toothgel so much that he perceives it as a type of treat. LOL!
Additionally, the sanitizer is incredibly simple to operate.  It can store up to five toothbrushes at once.  It comes with an AC adapter and the choice of using 4AA batteries as an alternative in case you don't wish to have a power cord around the sink.  The Ultraviolet light automatically comes on when door closes, and cycles for 10 minutes. The sanitizer has a built in fan for fast drying. It eliminates 99% of the germs that cause the most common communicable diseases, including the H1N1 virus, E.Coli, Staph, Salmonella.  It also features a see through window allowing your child to quickly identify their toothbrush if  "Names and Faces" service has been utilized.
Another factor I like about the OraLine Bundle Kit is that it comes with 6 individually boxed toothbrushes.  As most moms can agree, the days fly by during the school year and sometimes we forget to change out our children's tooth brushes every two to three months or after being sick.  The extra toothbrushes with the "Names and Faces" on hand helps as a friendly reminder to swap out the brushes every 60 days and not to mix up a child's toothbrush with another family member's brush.
I love the kit thus far and can't wait to see if it makes a difference in my son not getting sick as often! !  Watch for my last update coming September 5th!
Buy It!
The OraLine TB Sanitizer Bundle including UV Sanitizer, 12 Tubes of BBGUM Toothgel, and 1 set of 6 Customized Toothbrushes can be purchased for just $59.95!
Gift with Purchase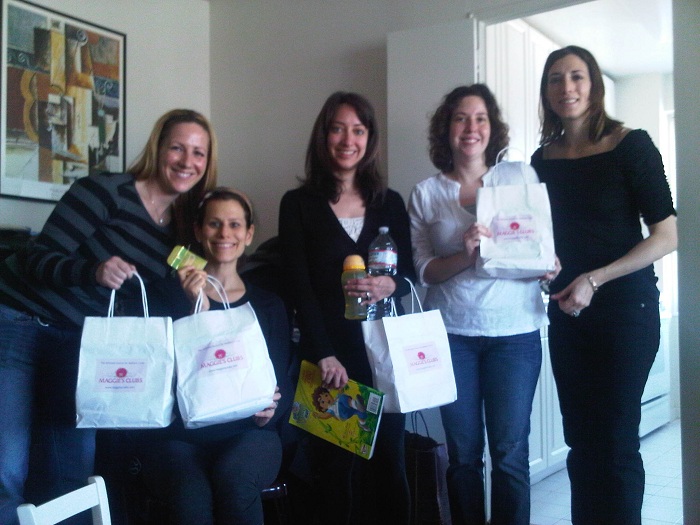 The first 100 people who order the Oraline kit will receive 1 of these fantastic gift bags!!! Just for ordering – No additional charge! – Free! The Maggies Clubs Gift Bags contain sample products from a variety of top brands that moms use everyday.
10 Toothbrushing Mistakes
Check out this article to learn the 10 most common toothbrushing mistakes you might be making and how to fix them!