Just in time for the 2012 back-to-school year, Heelys revamped its shoe line with radical new styles! The fall collection features two new designs that are considerably different from previous Heelys models: an athletic design and style that is the lightest Heelys yet and a lifestyle design tailored specifically to girls. The company created these new designs in efforts to add greater variety to their latest offerings, while updating their classic styles that the Heelys customers have grown to love.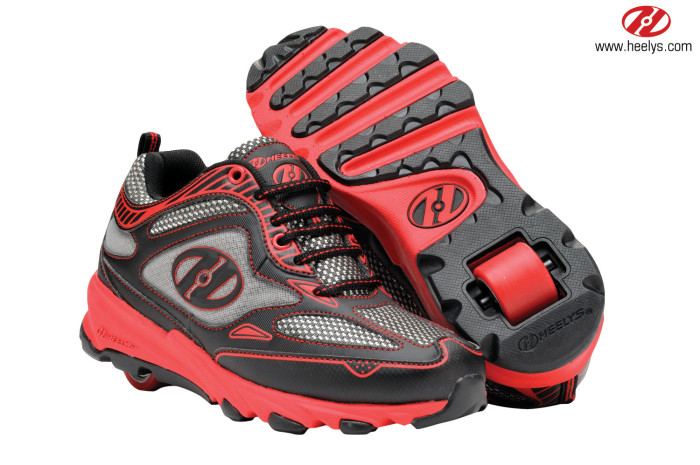 The new athletic "Swift" design is a lightweight, cool-looking shoe said to have serious skating capability. It was created with a compression molded EVA midsole, rather than the rubber cup sole in which Heelys are generally manufactured. This enables the shoe to be exceptionally lightweight, while permitting increased flexibility with selecting the color along with the shape of the midsole. It features multi layered synthetic mesh allowing the shoe to breathe, synthetic leather, a 3D molded Heelys logo, as well as a FATS low profile wheel with ABEC 1 bearings for smooth skating. Additionally, the shoe has strategically placed rubber tread improving the overall design along with giving it maximum grip capabilities. Swift retails for $64.99 and up.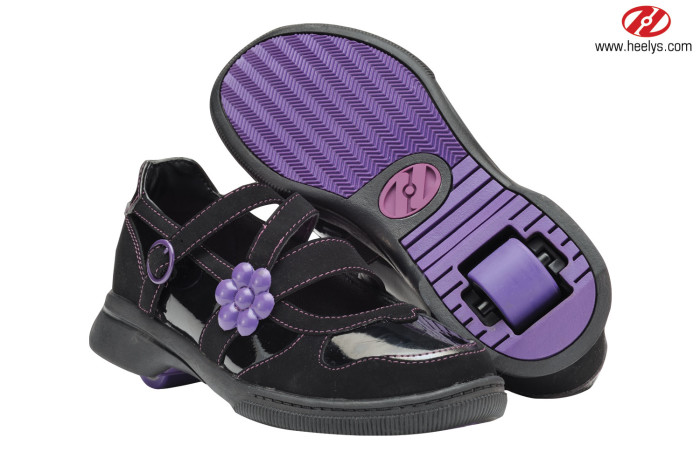 One of the new lifestyle designs Heelys is most proud of is the Socialite. The company based its inspiration on the classic Mary Jane look, adding in some nice finishing girly touches such as super cute buckles, patent leather accents and contrast stitching, It's the first shoe Heelys has ever designed exclusively for females. Socialite, as well as all the new lifestyle-based designs, features a raised heel, providing a bit of height for the wearer and giving a versatile look that goes great with skirts, shorts or jeans. Socialite retails for $64.99 and up.
The new styles are all single-wheeled Heelys, which are ideal for more experienced skaters, such as tweens, teens and adults. For the younger crowd, the fall line also will include several new HX2 designs, the double-wheeled Heelys that are ideal for
beginners.
To see Heelys' full line of products, visit http://shop.heelys.com.
Buy It
Heelys can be purchased at Heelys' online shop, as well as through popular online retailers, such as Zappos and Amazon.
Connect With Heelys
Heelys on Facebook
Heelys on Twitter