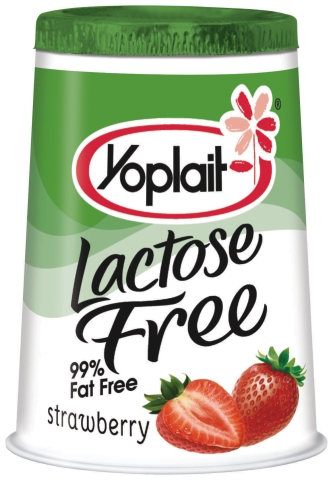 Yoplait recently announced its new Yoplait Lactose Free yogurt!  The new Lactose Free yogurt comes in four delicious flavors – Strawberry, Peach, French Vanilla and Cherry – and contains 50% of the recommended Daily Value of calcium, with vitamins A and D in every cup. Lactose Free contains no artificial sweeteners and can be used in some of your favorite recipes – like chocolate crème brulee and strawberry cheesecake. YUM!
Visit http://bit.ly/IiJBKU to download a printable coupon for $0.30 off when you buy any flavor of Yoplait Lactose Free yogurt cups!
The coupon offer for Yoplait Lactose Free yogurt is not valid in some states, including Louisiana, Nevada, New Jersey, North Dakota and Tennessee.
"Disclosure: This information and the coupon offer was received from Yoplait through MyBlogSpark."