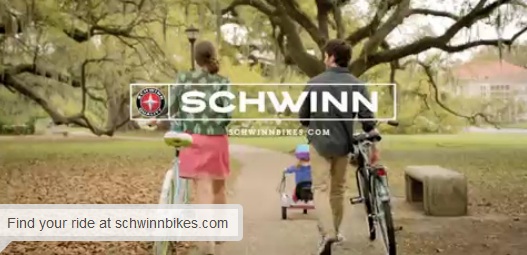 The sunshine is on the way and it's the perfect time to dust off the bikes and get them geared up for some summer riding.  Cycling is a wonderful way to getting  physical exercise along with a pleasurable activity for the entire family to experience together while developing life time memories.  It's been forever since I have taken a bike ride, but it's one of those particular skills once learned isn't easily forgotten. I'm certain I'll be pedaling off in no time!
If you happen to be in the market for a new shiny ride or need to upgrade your child's bike, Schwinn offers a large selection of bicycles in trendy sizes and designs.  Children grow unbelievably quick and investing hundreds of dollars on a bicycle they won't be able to make use of the year after could be prevented by making a wise purchasing decision of deciding on a bike that will expand with them.  Schwinn children's bikes are designed to adjust to their overnight growth spurts!  The company features a very helpful chart regarding how to select the appropriate size of the bike based on your child's height located here.
View this adorable boy on bike meets girl on bike video sponsored by Schwinn!  The short story demonstrates how riding a bike with a friend can build a long-lasting relationship and eventually be passed down to the following generation.
[field name= iframe]
"Lifes a ride.  Enjoy it on a Schwinn!"
Disclosure: This post is sponsored by Schwinn