It's the time of year when many people set weight loss goals for the New Year.  I now I did!  Did you?  One way to watch your calories without sacrificing taste is with Progresso Soup.  The company offers consumers 40 soups with 100 calories or less that are absolutely delicious.  The soup can help you stick to your weight management calorie goals, because they are packed with hearty ingredients like pasta, beans, rice, meat and vegetables that suit your taste buds plus satisfy your hunger.   With such tasty fresh ingredients that are low cal, you can feel good about including it in your meal choices and beat the diet boredom.
To celebrate the New Year and its scrumptious repertoire of soups, Progresso is excited to announce the return of the "Souper You" contest.  Running through February 22, Progresso Facebook Fans can enter Progresso's "Souper You" contest by visiting Progresso on Facebook or www.SouperYou.com and submitting a photograph with a 300 characters or less short essay explaining what they love about Progresso Soups and why they should win a makeover from Progresso. Three grand prize winners will win the trip of a lifetime to New York City for an ultimate makeover experience in Hollywood; this includes a trip for 2 to Los Angeles, California where the winner will receive a head-to-toe makeover including hair and makeup, guided shopping spree with a $1,000 fashion retailer gift card, $1,000 spending money and 2 tickets to this season´s live finale of NBC´s The Biggest Loser.  Approximate value of each Grand Prize is $10,000!
Fans can check back on March 12th for the announcement of the top ten finalists, and to vote for their favorite finalist until March 25th.
In addition, visit http://bit.ly/ProgressoCoup to download a printable coupon for $1.25 off the purchase of four (4) cans of Progresso Soup today!
Don't forget to tune into The Biggest Loser on NBC Tuesdays at 8/7c!
[field name= iframe]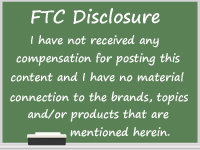 "All information was provided by Progresso via MyBlogSpark."