My apologies on being so late on posting today, but our city was buried alive beneath a blanket of three feet of SNOW!  I couldn't even get out my entrance to let my poor Lab outdoors!  Here's what this morning looked liked.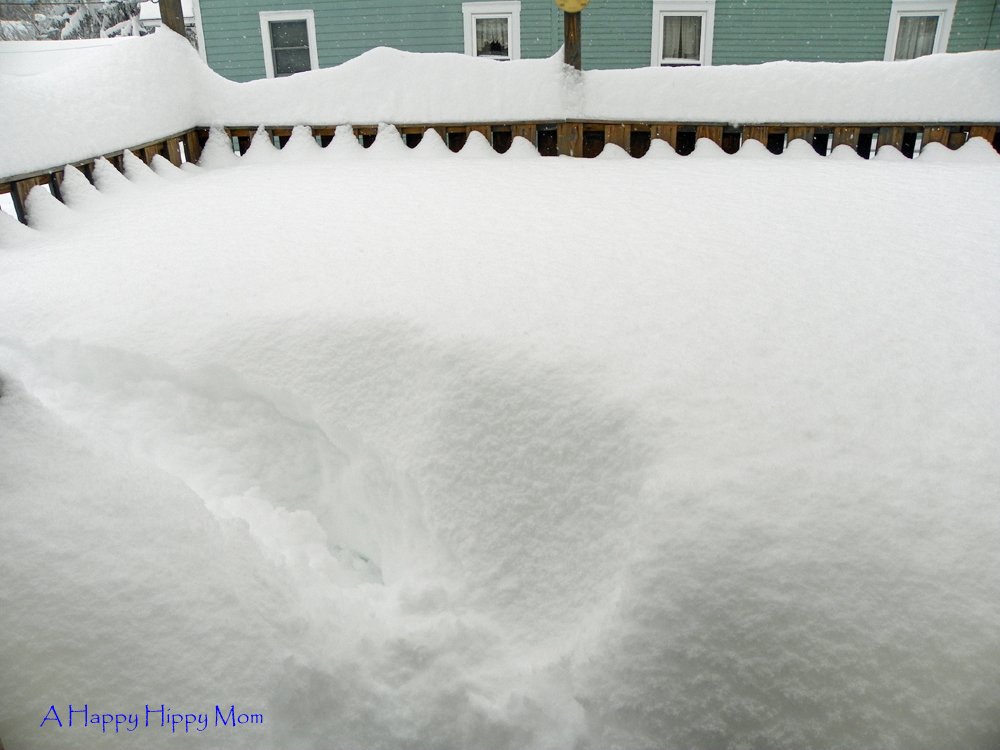 This is my back deck.  The tracks within the snow were created by my puppy attempting to find his way off of the porch to try and do his business.  After I ventured outside of my home to locate him,  I came to the realization precisely how bad we'd been dumped on once I spotted …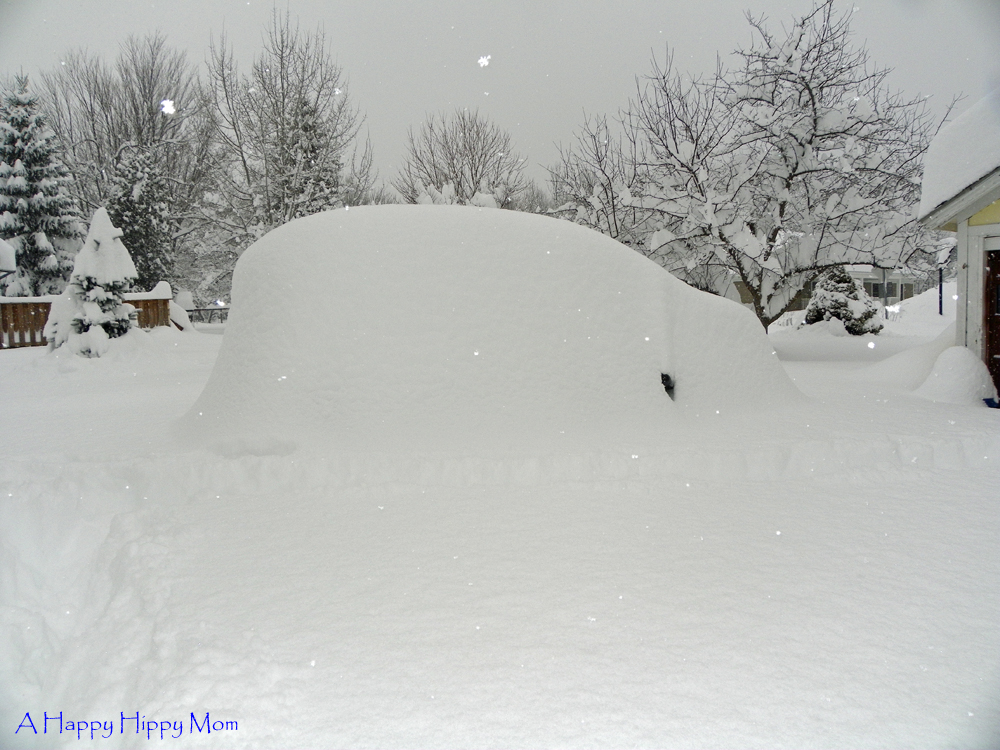 a  massive heap of snow where my car was previously!   That huge mound you see in the photo above is actually my vehicle covered in the white stuff!  Holey cow… I spent about three hours tidying up the mess mother nature chose to dump upon us!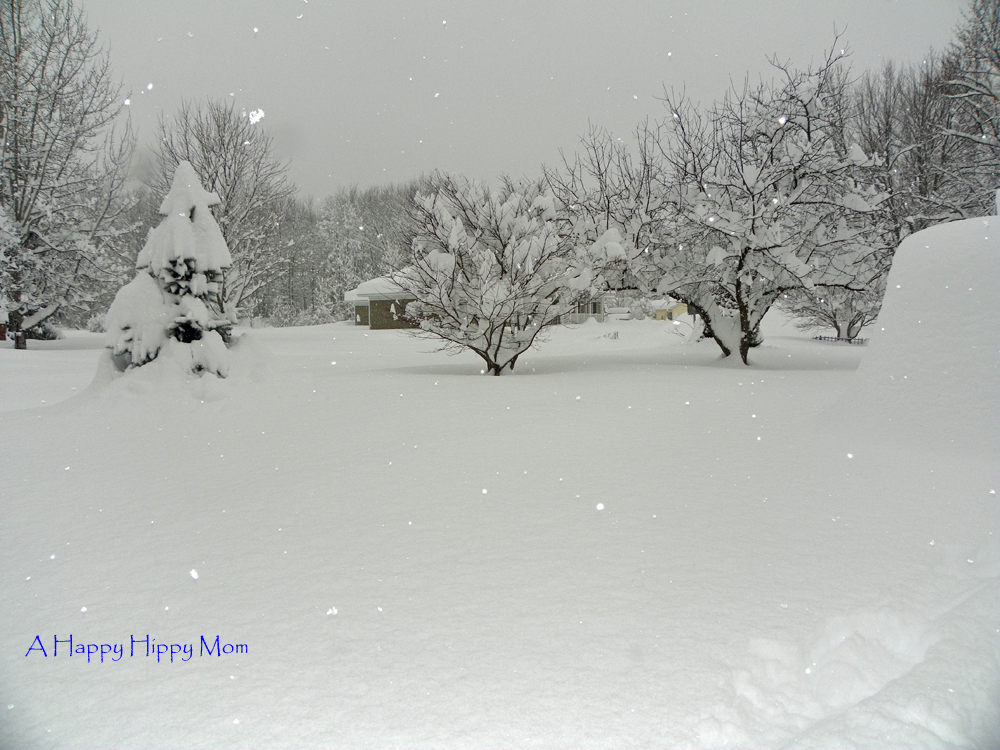 The white flecks you see in the photo is snow on my camera lens from me tripping and falling in the snow.  Once I was able to pull myself out of the cold poo,  I took the two snapshots above and a moment to take in the true peacefulness plus beauty of my surroundings.  Then I snapped back into reality and started shoveling!