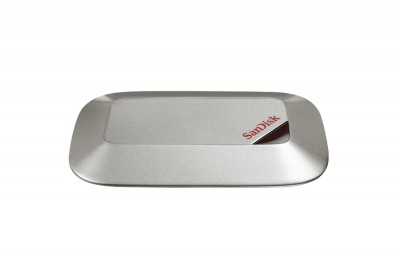 I roughly snap 100 pictures per month.  It isn't just simply because I'm a blogger and that's what I really like to do, but primarily due to the fact I'm a mom who's endeavoring to capture every single cherished moment I'm able to of my children.  Having said that, I haven't discovered a scapbooking niche and 95% of all of the photos I take never make it to print.  The digital images would be stashed virtually on a CD or perhaps in a file labeled "my pictures" on my laptop.  Both safe-keeping scenarios are extremely awful ideas.  I've lost countless pictures which can not be replaced from having my computer crash and the inability to restore the files.  The worst tragic photo loss occurred when my daughter made a decision to rifle through my cds and unintentionally split the main one containing the first three months worth of snap shots of my son's life on it.  I  was devastated and pretty much cried for several days!  I still have the disc and praying one of these days there is going to be a method of fixing it so I can recover the precious pictures of him as an infant. Fortunately, I've learned my lesson and the days of storing  photos on cds and my computer hard drive are GONE!  NOW I preserve pictures and videos on a SanDisk Memory Vault.
[field name= iframe]
SanDisk, a trusted leader and pioneer in the non-volatile memory market for over 23 years, has developed an archival memory system with the capability for long term data preservation.  The Memory Vault is a small stylish storage solution which allows users to store and preserve cherished photos, videos, and their most important memories for generations to come.  The easy to use storage device does not contain any movable parts that break down over time, but instead utilizes SanDisk's Chronolock technology to digitally store photos and videos and keep them protected for up to 100 years.  Being so compact it can fit in the palm of your hand, the SanDisk Memory Vault can be easily easy stored in its black storage pouch (included with purchase) in a drawer, closet, or laptop bag.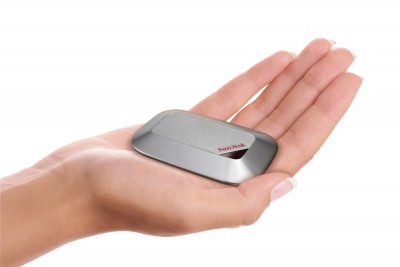 How Does the SanDisk Memory Vault work?  The Memory Vault connects directly to your PC via the included USB 2.0 cable for quick and easy data transfer and saving. Once digitally stored inside the vault, your photos and videos are essentially locked in and protected, yet you can still easily access them.   To save your photos, select the images you desire for long-term preservation and simply drag-and-drop them into your SanDisk Memory Vault. You will know when the device is full by the blinking light.  As the light blinks faster, the closer you are to approaching the threshold.  When the drive enters "preserve-only" mode and is full, the indicator will cease blinking and remain lit. Once the SanDisk Memory Vault is filled up, put it away for safe keeping.   Simply take it out when you are ready to view or share the photos plus videos with family and friends.
The SanDisk Memory Vault is available in 16 gigabyte and 8GB capacities and can store thousands of images plus hours of HD video. The device carries MSRPs of $89.99 and $49.99 and includes a lifetime limited warranty.  The device would make an awesome gift this holiday season and can be purchased at shop.sandisk.com.
*SanDisk Memory Vault supports the following operating systems: – Windows 7, Windows Vista, Windows XP – Mac OS® 10.4.11 or above.
Most Consumers Would Not Destroy Their Family Photos for One Million Dollars
SanDisk also issued results from an online survey conducted on its behalf by Harris Interactive from July 28-August 1, 2011 among 2,294 U.S. adults aged 18 and older2. The survey found that 79 percent of U.S. adults with digital photos plan on passing them down to future generations. Photos are so precious that 64 percent of U.S. adults would not consider destroying their family photo collection for any amount of money, not even for one million dollars.
SanDisk Memory Vault 20% Off Giveaway!
Our friends at SanDisk would like to bless 4 ahappyhippymom.com readers with a savings of 20% off a SanDisk Memory Vault!  The coupon codes will only be redeemable at the SanDisk online store (http://shop.sandisk.com) until December 31st. Because of the time constraint this is going to be a QUICK giveaway!  TO ENTER THE GIVEAWAY PLEASE USE THE RAFFLECOPTER FORM INSTEAD OF LEAVING BLOG COMMENTS HERE. Any comments are welcomed below, but won't count towards the giveaway. Only entries using the Rafflecopter form will be eligible for prize. Thank you!
[field name= iframe1]
"I wrote this review while participating in a campaign by Mom Central Consulting on behalf of SanDisk and received a product sample to facilitate my review, and coupons to giveaway."