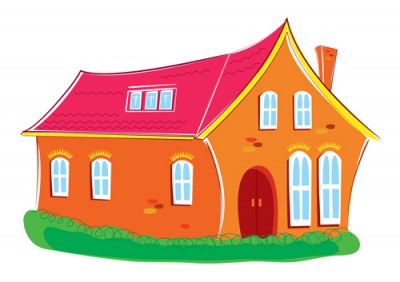 Purchasing a home is more than merely walking into a house.  Not only would you want to make certain that you have the right investments set in place, but you also want to make sure that you have the right things to protect you in case something happens.  When we purchased our first home we were inexperienced and didn't possess the know-how to take into consideration the added costs that could arise from buying an older home.  We directly took the advice from the home inspector who missed several key factors like the appliances not being in the best working condition. Already being on a tight budget and new home owners, any extra expenses could have caused a serious financial hardship.  The smart step would have been to get a home warranty from a trusted provider such as American Home Shield  who has been providing home warranties for over 35 years!
A home warranty is a service contract that covers the repair or replacement of some of the most frequently occurring breakdowns of home system components and appliances such as heating, hot water tank, dishwasher, ect.  This in return has the potential to save you a lot of money! Your home owner's insurance will insure against natural disasters such as fire and flood but it will not cover the maintenance and repair charges, so you really need the additional protection.
For Arizona residents who are continuously battling the heat, an Arizona home warranty would be beneficial. When your air conditioner stops working, you simply place a service request with a highly-trained AHS customer service representative who will send the technician out for repair. If it cannot be repaired, they will replace it.  The good news is the company is open 24 hours around the clock, 7 days a week to receive your service request.   The home warranty will give you the peace of mind you need knowing you don't have to swelter in the heat  when your air conditioner eventually breaks!
Having a home warranty also keeps you from having to constantly replace your appliances by having a professional technician try and repair them first.  Repairing the non working appliance instead of tossing it is less costly and a more environmentally-friendly choice!
To learn more information about why you should protect your investment with a home warranty check out the AHS Home Warranty 101.
"This post is in association with our friends at American Home Shield."
[ad#Google Adsense-1]