Did everyone enjoy the NOVICA Giveaway?  I always find it  fun to shop at NOVICA!   I love to browse the wonderful handcrafted items along with learning about the artisans' cultures. There is no other place online like it!
I absolutely adore my tea set made by Jorge Quevedo that I couldn't resist purchasing this gorgeous Ceramic decanter and shot glasses, 'Country Casual' (set for 6) for my hubby crafted by him too!  Check it out!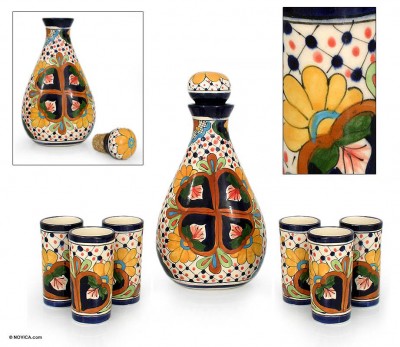 I can't wait for it to arrive!
Ok…  it's time to announce the winner of the $50 NOVICA gift code!  As always I use random.org to choose the winner.  Here are the results…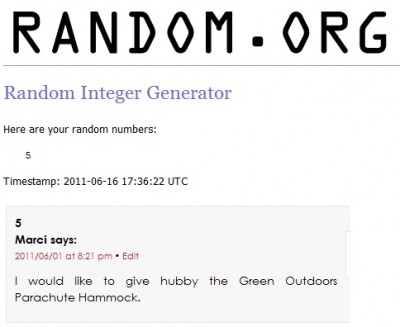 Congrats Marci!  I'm sure your hubby would love the hammock!  Please respond to my email within 72 hours to claim your prize!
A big thanks to NOVICA for making the giveaway possible and to all you groovy readers for participating!  Peace out!