WOW I'm so glad to see so many of you have or are planning to plant a garden!  I got a jump on things this year and started my garden a little earlier than I usually do.   I planted 18 tomato plants, 18 green & red peppers, 6 yellow squash, 10 cucumbers, and 6 zucchinis!  I can't wait to see the plants produce some veggies!  Last year I'm not sure what happened, but my garden was a big flop!  The tomatoes would not ripen  and stayed green!  They turned to mush and I had to throw them in the compost pile.  I'm hoping this year the conditions are better!
Well lets get on to announcing the winners of the Gnomeo & Juliet prize packs!  PLEASE if you see your name below contact me immediately with your info, because the sponsor is trying to wrap things up now and get the prizes out to their rightful owners.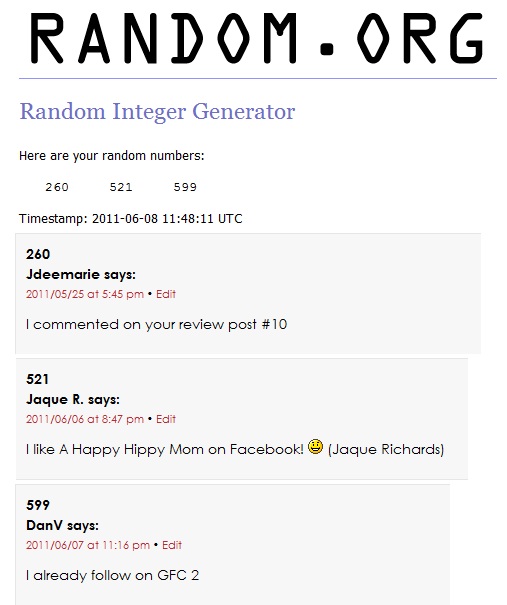 Congrats to the winners!  A BIG thanks to the readers who entered the giveaway and to the sponsor for providing the prizes!  Keep watching for more great giveaways coming your way soon!  Peace out everyone!