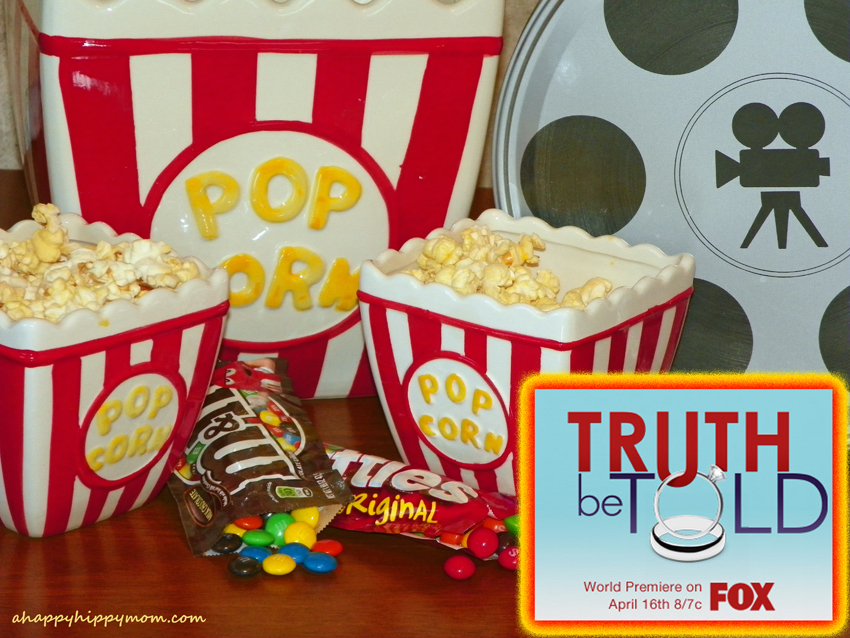 All week long I look forward to Saturday, because that is the day my family takes a break from whatever we are doing to sit down together and watch a family movie.  It's a way for us to reconnect at the end of the week and share our thoughts plus feelings about what we just viewed. The movie is used as a tool to open up the floor for discussion and get us communicating on a fun level.  I have to admit,  I also love the popcorn, candy, and other not so healthy snack foods which come along with Saturday's family movie night.  Indulging once a week does my mind and body some good!
Finding a family movie my whole family can watch isn't always an easy task.  The content can be either way too juvenile or contain adult dialogue and situations not appropriate for my children (ages 3 and 13).  Nothing is worse than sitting down and watching a movie you think is safe only to have something come across the screen that is icky and makes you cringe.   You hope no one else noticed  and it leaves you with a bad feeling wishing you could turn back time, grab the remote,  and hit SKIP!  I'm very happy Walmart and P&G have partnered to bring entertainment and action packed programming  to television for the ENTIRE family!  There is no worries of inappropriate ads or other content that makes you have to dash for the remote to change the channel!
Recently,  thanks to Mom Central,  I had the chance to get a sneak peek at "Truth Be Told", the newest P&G and Wal-Mart "Family Movie Night " initiative and premieres April 16th at 8/7c on FOX.  The fifth installment in the "Family Movie Night" series,  feature stars Candace Cameron Bure  ("Full House"  and "Make It Or Break It") who plays as Annie Morgan, Colorado's leading marriage counselor.  Annie believes "honesty is the best policy," and is the key to successful long-term relationships.  Regardless, Annie has never been married and doesn't always practice what she preaches.
Attending Citizen For A Better Colorado event, Annie runs into  Mark Crane (David James Elliott, "JAG" and "Scoundrels"), an old college acquaintance who she tutored years ago and is a recent widower, and father of two teenagers.  Terrance Bishop (Ronny Cox, "Stargate SG-1" and "Beverly Hills Cop"),a CEO of Colorado's Programming Network,  sees Mark, Annie, and the kids getting a family picture taken and automatically assumes the two are married.  Bishop is impressed with Annie and calls her the next day to offer her a position hosting a radio advice program.  The only catch is she has to bring the whole family and spend the weekend at his New Mexico ranch to discuss her dream job.  Annie fears that being single will wreck the interview and asks Mark to pose as her husband for the weekend.  Mark thinking this could be the perfect opportunity to possibly get funding for his after school program agrees and they set out with the children to the ranch.
I'm not giving up any spoilers!  Your going to have to tune into Fox on April 16th yourself to watch 'Truth Be Told" to see what happens next!  All I will say is the misunderstanding leaves Annie battling with her conscience and she finds herself getting emotionally attached to Mark and the kids.  However, one lie leads into another and things soon become sticky!
Watch The Trailer
I really liked Truth Be Told and found it to be very entertaining!  The movie contained a moral message about lying.  I was brought up in a black and white world where there was no gray.  My parents taught me a lie no matter how small or insignificant it might seem at the time was wrong.  In my opinion lies only lead to more lies which turn into a tangled web of deceit.  Even a little white lie can escalate into a humongous uncomfortable situation.  I teach my children the same way.  How about you?  Do you believe it's alright to lie or if there is a line between a little white lie and a regular lie?
Family Movie Night April Sweepstakes
Now through 11:59:59 PM (ET) April 30th you can enter for the chance to win a 55″ LCD TV and Home Theater System plus a Family Movie Night DVD/CD bonus pack!  To enter head to the Family Movie Night Facebook page and click the Sweepstakes tab.  Tell  how you use entertainment to bring your family together and you'll be entered to win!  Limit one entry per email address throughout the duration of the program.  Official rules can be read here.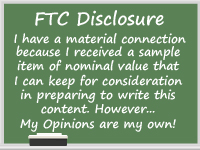 "I wrote this review while participating in a blog tour campaign by Mom Central Consulting on behalf of P&G and received a movie kit to facilitate my review and a gift code to thank me for taking the time to participate."

[ad#Google Adsense-1]