Did you know nearly 9 million Americans (*) have their identities stolen each year?  It occurs when a thief uses  your personal information, like your name, Social Security number, or credit card number and then goes out to commit fraud or other crimes. The scary thing is you might not know your personally identifying information has been taken until it's to late and your credit report reflects debts you never made or undue charges show up on a credit card statement.   You could even start getting harassing phone calls from debt collectors and the worst case yet—the dreadful knock from the FBI looking to arrest you for a crime you didn't commit, but was done in your name.  OUCH!  I'm not trying to frighten you!  I'm just looking to inform you of all the nasty scenarios which could occur from someone getting a hold of your sensitive information.
Thieves use a variety of methods to steal your information, including rummaging through trash, phishing, and possibly finding out financial information by searching through your mailbox.  What are they looking for?  The crooks are basically seeking anything containing your private information like government documents, medical bills, store receipts, credit card statements, and utility bills.  Believe it or not, even junk mail can consist of personal material you don't want to fall into the wrong hands.
Being a victim of identity theft can cost countless hours to reverse and hundreds of dollars to repair.  In fact, some individuals victimized by identity theft may lose out on prime job opportunities, denied house or car loans, or find it hard to rent an apartment because of of negative information on their credit reports.
The best way to avoid all this is to stop it before it happens  by shredding confidential paper documents after use.  With tax season upon us and the threat of identity theft happening due to sensitive information not being discarded correctly, Fellowes has developed the following safety tips to help you protect your family from identity theft, both during tax season and throughout the year:
Update personal computers with firewalls and security software, including antivirus programs.
Contact the IRS (800-829-1040) if you do not receive W-2 forms and other sensitive information by February 15, as this may indicate that an identity thief intercepted such documents.
Send tax returns from a locked mailbox/post office to ensure thieves cannot get to it before the postal service.
If sending in tax forms via post mail, make sure all forms, identification documents and enclosed checks are not visible from the outside. Try wrapping everything in an extra sheet of paper to disguise its contents.
Keep tax paperwork and other documents in a safe and accessible place, such as a fireproof box.
After filing taxes, shred any backup documents with a Cross-Cut paper shredder, like Fellowes' P-12C, which is essential because it shreds a single sheet of paper into hundreds of tiny particles to ensure confidential information is destroyed beyond recognition.
o    The P-12C also features patented SafeSense® technology, which stops the machine immediately when hands or large pets come too close to the paper opening.
o    The machine features the ability to shred CDs, DVDs, credit cards and staples.
o    The P-12C offers Fellowes' Worry Free Warranty, ensuring shredders work the first time, every time.
o    Fellowes P-12C is available at Target and Target.com for $89.99.
Fellowes PS 12Cs Demo By Fellowes Inc.
Quick Glance
I was more than happy to have Fellowes, through Mom Central send me a P-12C  Cross-Cut Shredder, because my family has actually had our  home trash rifled through by thieves looking for personal information.  They made off with credit card statements,  check receipts,  utility bills, and a bunch of old store receipts.  I know not to throw out that type of information without shredding it first, but was doing cleaning and was in a hurry so I just tossed it in the garbage intact.  BIG MISTAKE!  My hubby had to call the bank and they suggested for us to cancel our account and set up a new one which was a major pain in the buns.  Plus,  he called the credit card companies to cancel all our cards and had new ones issued.
I've also been careless with my online dealings and have had my Paypal account compromised.  The  thief was able to get my password and drained my account with $250 in iTunes charges on Valentines Day!  I felt sick and frustrated!  I've learned my lesson and try to be extremely careful with my personal information at home and online.
My home office was filled with a bunch of old receipts, husband's paycheck stubs, utility bills, insurance information, medical bills,  tax information, and expired credit cards ready to be placed through the Fellowes P-12C.  The shredder can destroy CDs, credit cards and staples, and shred important documents into nearly 399 pieces with Cross-Cut technology making it impossible for desperate thieves to be able to paste the information back together again.  It also has a large  4-gallon pull-out bin to catch the particles letting you shred more without having to dump as often.
Until this point I've always shied away from shredders, because I was scared of little hands accidentally getting too close and getting harmed.  However, the P-12C is equipped with a patented SafeSense Technology that stops shredding when hands touch the paper opening,  so it eases my fears of my son being around it.
I have to be honest, I had a blast putting the personal information through the shredder and got a satisfaction knowing I did my best to protect my families identities.  Hubby got into the shredding fun too!  With identity theft being one of the  nation's fastest growing crimes, I recommend everyone should have a safe shredder in their homes to help combat the possibility of having someone steal confidential information which could result in devastating consequences.
About Fellowes
Headquartered in Itasca, Ill., Fellowes, Inc. offers an impressive range of products to equip the workspace, including paper shredders, binders and laminators, desktop accessories and record storage solutions. Fellowes, Inc. owns and operates subsidiaries in Canada, United Kingdom, Benelux, France, Germany, Italy, Poland, Spain, Russia, Singapore, Japan, Korea, China and Australia. The company employs more than 2,700 people throughout the world and expects global sales in excess of $700 million this year. For more information, visit www.fellowes.com.
Buy It
Fellowes P-12C has a suggested retail price of $229.98, but can be purchased at Target or Target.com for $89.99!
*Statistics quoted from the FTC.gov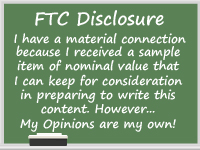 "I wrote this review while participating in a Mom Central Consulting blog tour on behalf of Fellowes. I received a Fellowes paper shredder to facilitate my review."
[ad#Google Adsense-1]