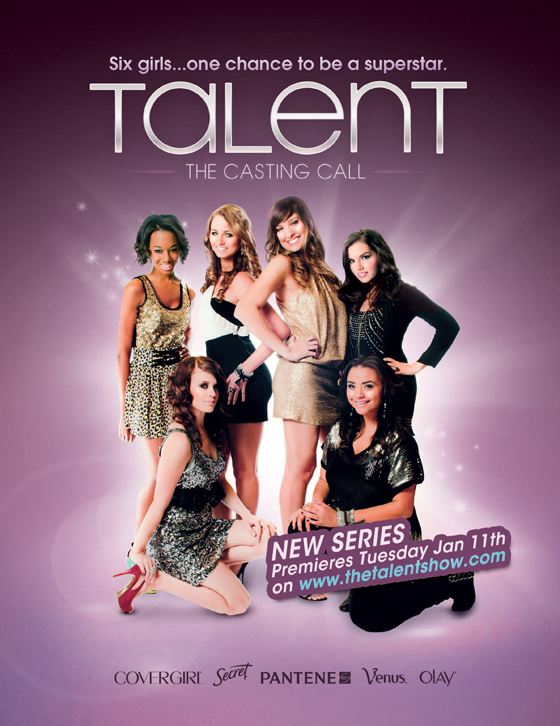 I wanted to let you know about a new reality web series premiering today at TheTalentShow.com! From the producers of Gossip Girl and Pretty Little Liars, and Jive Records, Talent, the Casting Call follows six girls as they sing and act their way through weekly challenges to become the next big musical Talent! Only one will walk away with a Jive Records recording contract and a starring role in the hot new web series, Talent.
The first episode of Talent the Casting Call premieres today, January 11th, at TheTalentShow.com, with new episodes posted on Tuesdays and Thursdays! Hope you'll be tuning in to see who's eliminated and who makes their way to the top!
*Guest post by Sona M.
[ad#Google Adsense]