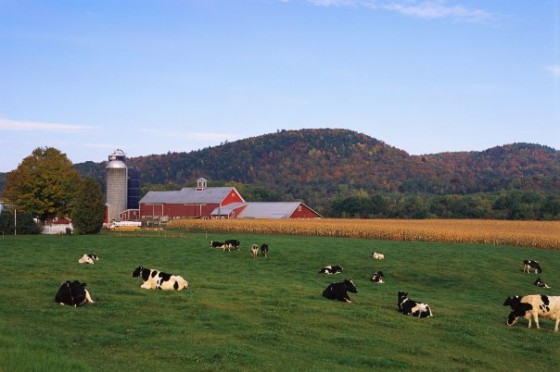 I wanted to share some news with you about an exciting campaign that we're running through the end of this February.
We're passionate about working to support organic farming every day and we're very excited to be running a campaign that directly supports this goal.
Check out our new Grant a Farmer's Wish Campaign: Get to know six amazing organic farmers and VOTE to help us decide who gets $31,000 in grant money!
Participating in this campaign gives you the opportunity to get to know some amazing farmers and hear their stories. Learn about the people who make Stonyfield organic yogurt possible!
As a thank you to all who help us support organic farming and the CROPP/Organic Valley farmers who produce our milk, we're offering great coupons for Stonyfield milk and yogurt and OV butter and cheese to all who place a vote.
Read their stories, watch their videos, and VOTE for the proposal that makes a difference in environmental impact, innovation, and ability to sustain organic practices. We'll award $10,000 to the farmer that gets the most votes, $7,500 to 2nd and 3rd place, and $2,000 to 4th-6th. Every vote counts so get to know some great farmers, VOTE, and share the news with your friends! (Vote now through February 28th.)
Meet the Farmers!
Bansan

Beidler

Mahaffy

Shirk

Snyder

Teague

Vote here now!
*Guest Post by  Kristina D.
[ad#Google Adsense]