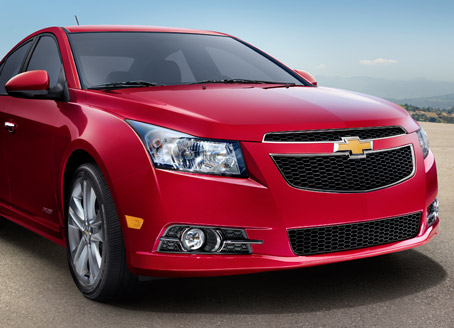 I'm not sure if you've heard of the series of online videos about the Chevrolet Cruze called "Dept. 180" –but the final video was just released and it's about safety so we thought you might want to check it out!
In the video, titled "Chevrolet Cruze Top Safety," GM engineers use extreme measures to demonstrate the safety performance of the all-new 2011 Chevrolet Cruze.
The Cruze has achieved 5-Star crash safety scores everywhere it's rated in the world and was selected as an IIHS Top Safety Pick.
Watch the Cruze get smashed, crashed and flipped as airbags go off in full force.
Find more detailed information on the Cruze's safety standards by checking out the press releases below:
2011 Chevrolet Cruze Achieves 5-Star Overall Safety Score
http://media.gm.com/content/media/us/en/news/news_detail.brand_chevrolet.html/content/Pages/news/us/en/2010/Dec/1223_cruze
2011 Chevrolet Cruze Earns IIHS TOP SAFETY PICK
http://media.gm.com/content/media/us/en/news/news_detail.brand_chevrolet.html/content/Pages/news/us/en/2011/Jan/1222_cruze
Award-Winning Safety Reinforces Chevrolet Best-in-Class Value
http://media.gm.com/content/media/us/en/news/news_detail.brand_chevrolet.html/content/Pages/news/us/en/2010/Dec/1223_cruzesafety
*Guest Post By Majeda H
[ad#Google Adsense]